Agile Workspace for Futures Housing Group
Futures Housing Group approached us for help to transform part of their current office into a 'test' space for their team to trial agile working.
Testing an Agile Workspace
Futures Housing Group is an ambitious, growing business which provides 10,000 affordable homes throughout the East Midlands. The company is on a mission to create great places, great services and great tomorrows for their staff and customers.
After expanding their teams into work hubs out in the field, operating from a single office space was proving impractical. The agile test area is therefore part of a cultural change programme encouraging employees to become 'agile' rather than 'fixed office residents'. This means users now get more choice on how to access people, information and technology.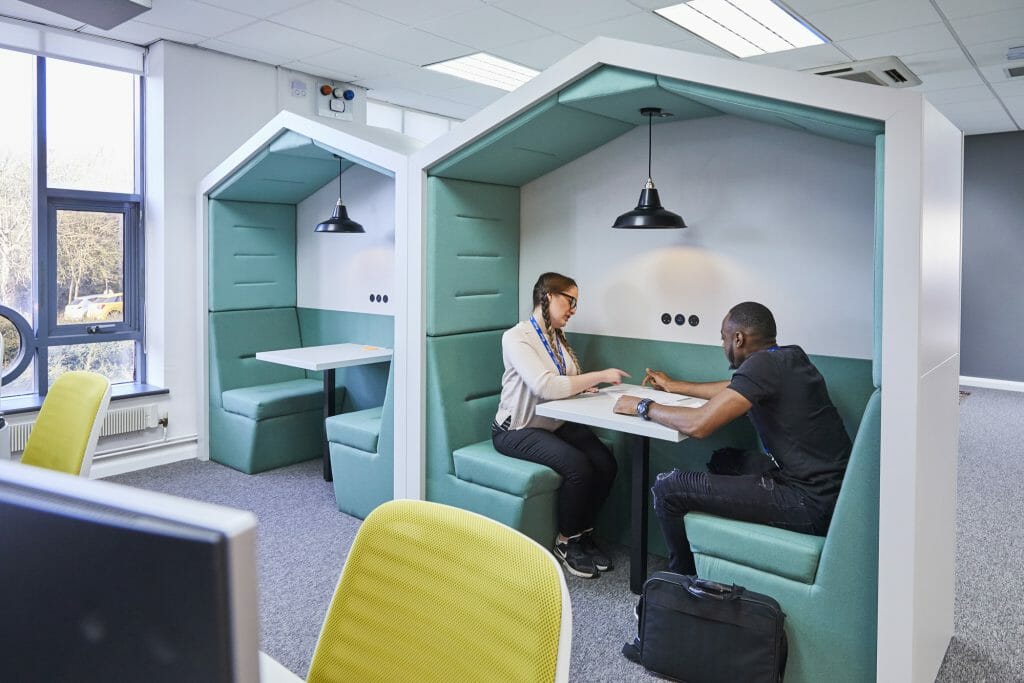 The Design Process
Futures is transforming how it works through an ongoing programme of change and modernisation, with customer focus and digital technology at the heart of this process.
The previous office layout didn't support hot desking, meeting spaces or collaborative working. With this is in mind we created a variety of working spaces that would flex with individual needs and facilitate a better working environment.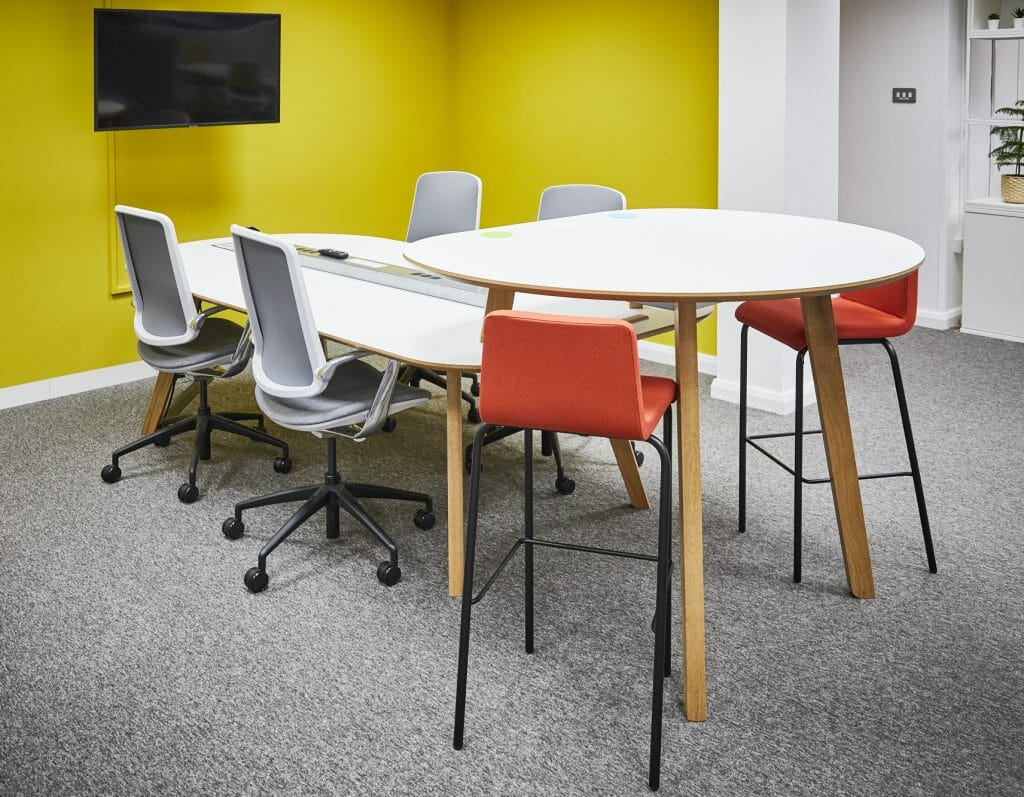 Symbolic of Change
The new work space was designed to be symbolic of this cultural change and show how different working environments can support and empower teams to work in new ways that foster flexibility and co-operation. By creating a comfortable, attractive and contemporary work space the organisation wants to show its people, in a very practical way, not just a vision for the future, but also how it values their people.
The finished space incorporates areas for staff to meet visitors, work collaboratively and to escape into booths and kiosks designed for solo-working or confidential discussions. This agile space will act as a prototype for a planned new office.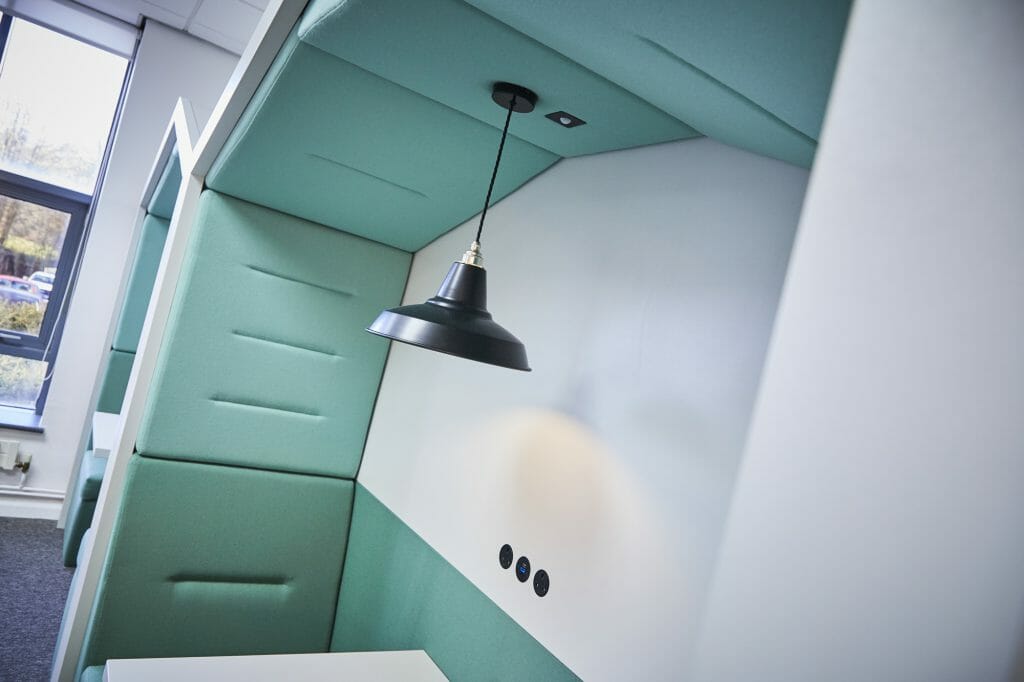 Advanced Technology
Our technology partner, TecInteractive, helped us to deliver a space to inspire innovation and collaboration.
A 4.6m wide Twin Nureva Span system was fitted – the touch-sensitive screen allows interactive collaboration using post-its, flipcharts and text boxes, ideal for Futures' process maps. Teams can also 'flick' content onto the wall from their own devices, and connect with remote users.
Skype for business conferencing was also installed via a wall mounted TV, Logitech Camera and Lenovo Touch screen PC. A cable-less wall mounted Nureva HDL-300 microphone/speaker enhances the video conferencing experience, allowing clear audio for everyone involved in meeting discussions.
"We've worked with Blueprint Interiors on a couple of smaller projects and the output has always been popular with our staff. Engaging with us from design to implementation stage, they delivered different options on designs for us to review and options for furniture that suited our budget and requirements.
We always feel they understand what we were trying to achieve and are great at offering a variety of innovative solutions. On this project, this included some different thinking and expertise which would enable staff to collaborate and achieve our overall ambition for the workspace. They also undertook a number of works on site and oversaw the implementation of furniture and final works.
Our staff now have a vibrant and adaptable workspace that they can use and work in."