Workplace Consultancy
What's your company's most important asset?
Well, even the hardest-nosed businessperson is programmed to answer…. My people!
Workplace consultancy is a data-driven process that equips you ready to create a workspace to support your people and your business to achieve its aims and ambitions.
It helps your business to ensure your people have every resource and every opportunity to bring their core skills into focus so they can deliver their best work.
A focus on wellbeing
A truly great workplace looks after the wellbeing of the people that use it. To understand what that means for your business, we delve into your team, culture, space and processes to uncover insights that will form your unique workplace strategy.
This gives you the information you need to create a design brief for a space where your people perform at their best. That's why we create inspiring spaces for human beings, rather than corporate layouts for companies and their employees.
So how do we understand what makes your people happy, healthy, and productive?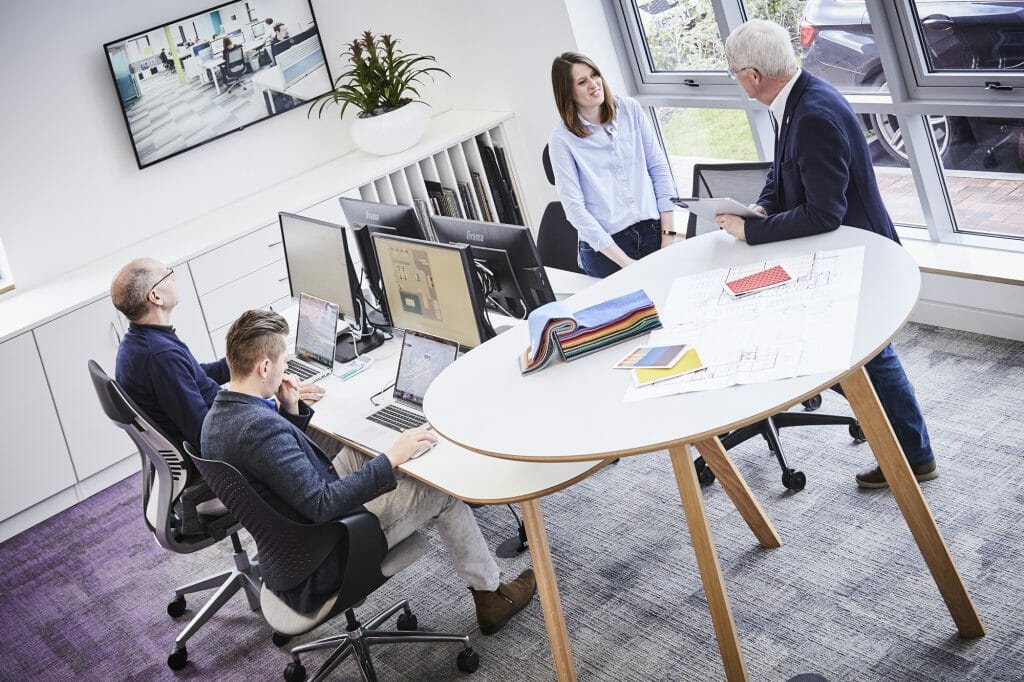 Talk to a workplace design consultant
Capture workplace data
First, we capture data to uncover issues before they become problems. We're proud to partner with WeThrive to capture data, from wherever your people are working, on aspects such as wellbeing, engagement, productivity and workplace culture.
Provide analysis
It's time to analyse the data. This allows us to understand where your organisation is now in terms of the things that may be affecting employee wellbeing, happiness or performance.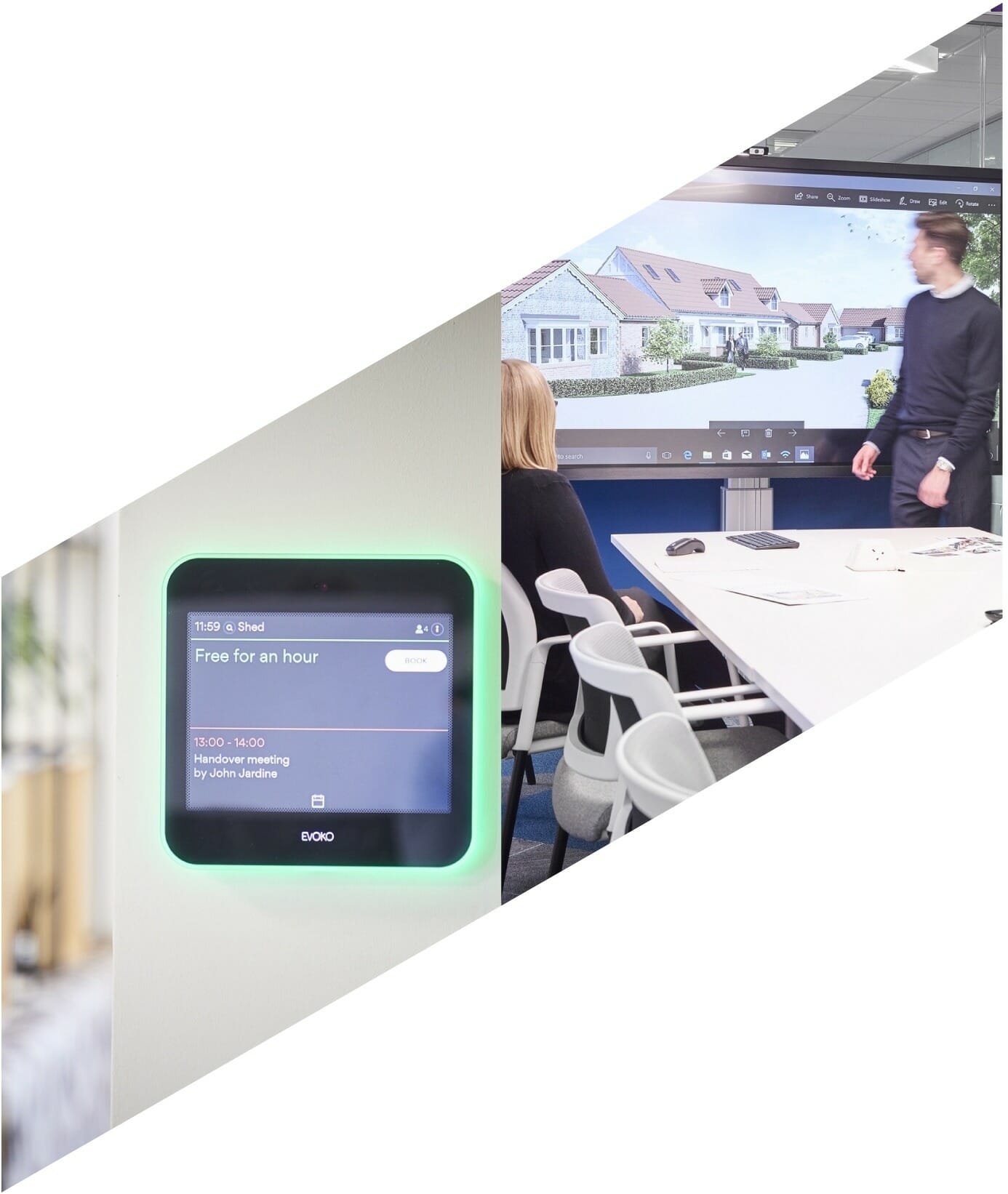 Create an intervention plan
Proactively tacking issues before they become bigger problems is the name of the game here. Our workplace design consultants look at the findings from your data and create intervention plans to set your people up for future success.
Inform your workplace design
Your workplace design can have a massive impact on the mood, productivity, and creativity of your team. We use the insights we've gathered to provide recommendations on design aspects that'll provide the resources your people need to achieve their goals.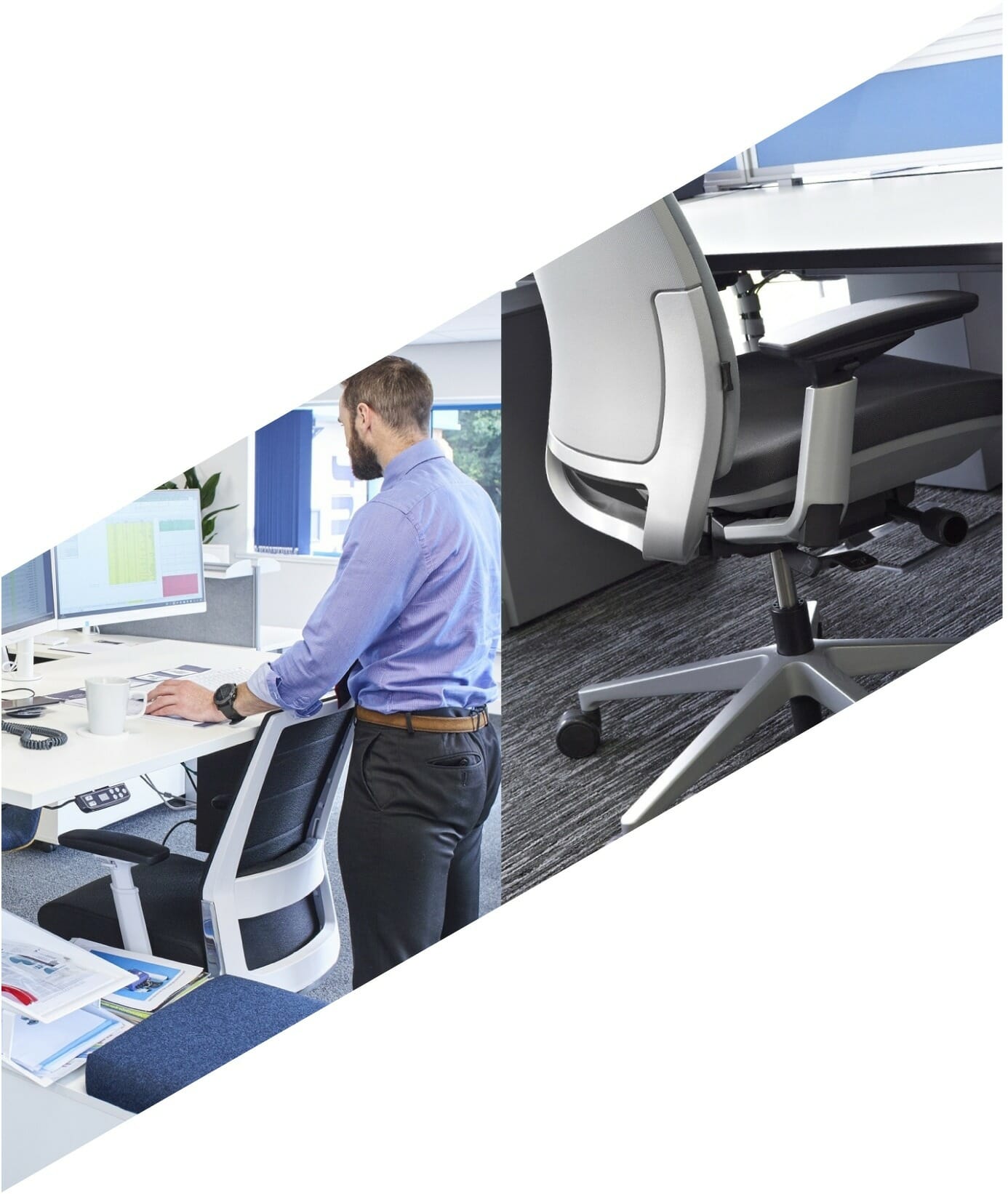 The result
Workplace strategy
We use our insights to create a bespoke workplace strategy for your business. Outputs can include an Agile Headcount Analysis, Adjacency Mapping for a new space, or potential policy changes. Now we're fully equipped to start designing your perfect workspace.
Change management
Change can be a daunting process and can cause individuals to feel uncertain about how it will impact them. At this stage in the workplace consultancy process we know your team, so are perfectly placed to support your business through the people side of your workplace transformation with regular communication to create a positive experience.
Make Your Space Work For Your Business
How does a workplace strategy benefit your business?
Your People
Provide a space that meets your peoples' needs
Support mental health and wellbeing
Drive creativity and productivity
Improve communication and collaboration
Your Workplace
Make better use of available space
Promote agile and flexible working
Impress clients and visitors
Support business aims
Your Business
Reflect your desired company culture
Attract and retain staff
Achieve sustainable cost reductions
Increase profitability
Our Process
Our 4-step process takes care of every aspect of your office. depending on your needs, the steps are available as a complete package, or as individual services.
Watch our video: how we work
Read More