5th Aug 2019
Flexible Workplace Design: Will it Benefit Your Business?
Over the past few years, there's been a massive rise in the popularity of flexible workplace design. Last year the BBC reported that "Flexible working spaces are set to grow by up to 30% annually for the next five years across Europe, according to property firm Jones Lang Lasalle (JLL)."
People have all sorts of ways of talking about flexible working and it can mean different things in different contexts. We might talk about working with 'remote colleagues' or having 'agile working partners', or having flexible hours or holidays. 
Essentially, flexible working is what you choose to make it.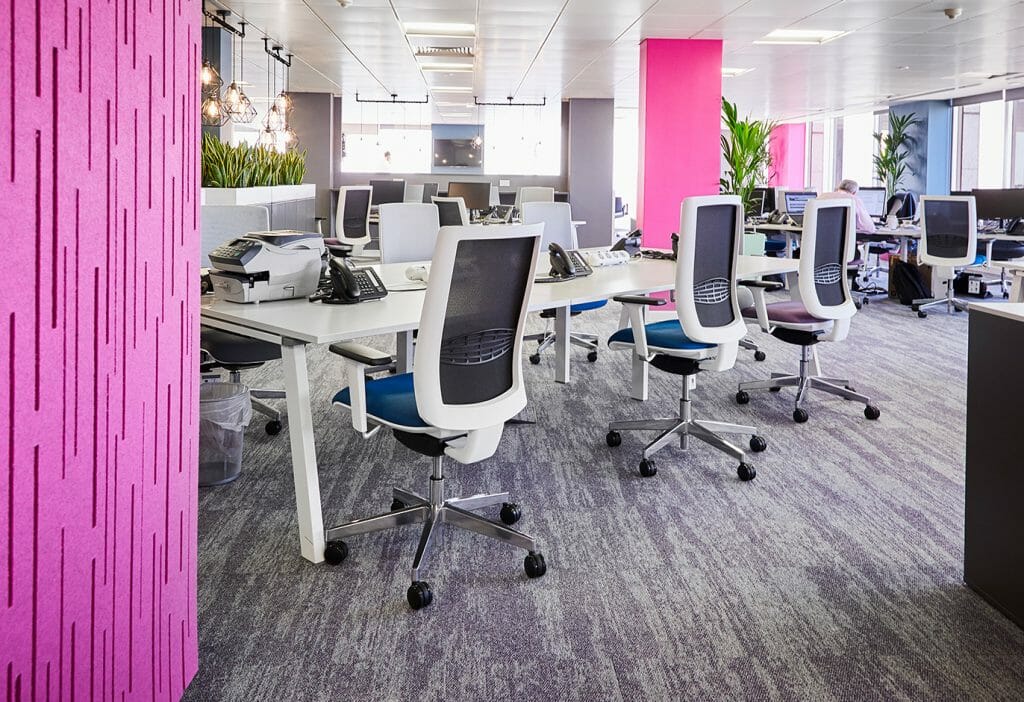 So what's all the fuss about?
Flexible workplace design has been a hot topic recently, with coworking spaces popping up all over the place and debates about which type of office design is good or bad for us.
And stats show that Birmingham was one of the cities that saw a rapid growth in flexible office design in 2018, so we're seeing it happen right here in the Midlands too.
We're going to start by being completely open and honest. There's no right or wrong answer to the question of whether having flexibility in your workplace will benefit your business because no business is the same.
There are, however, some essential factors to think about when deciding if a flexible workplace design (and importantly, culture) is going to suit your organisation.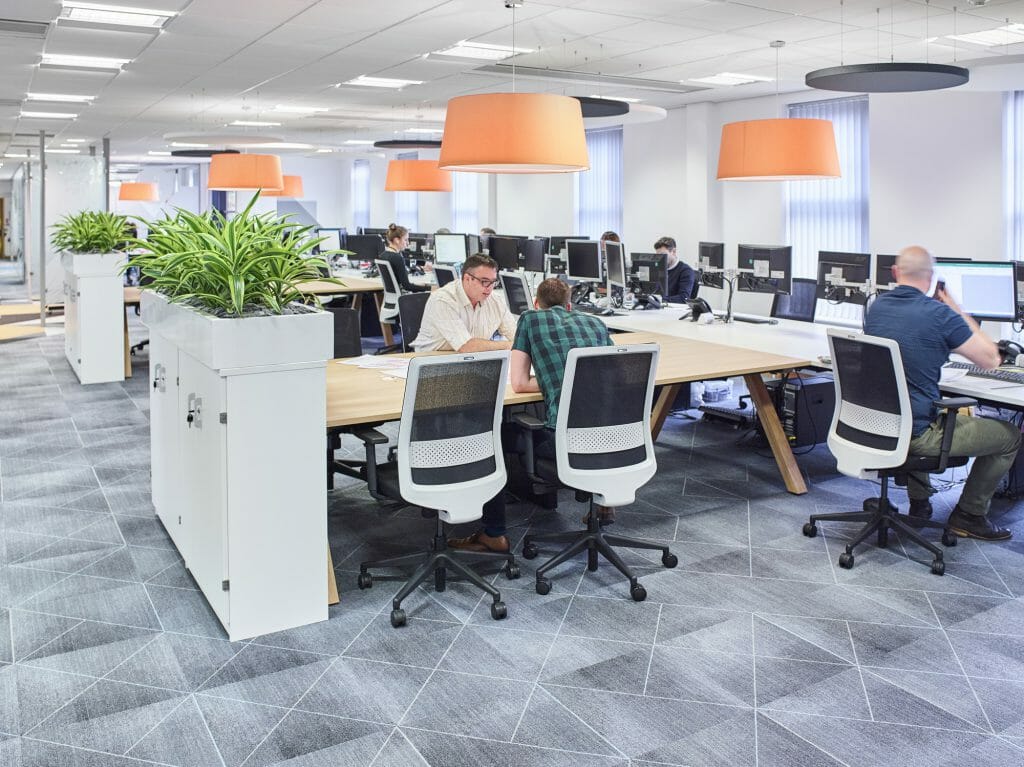 Who uses your space (and for what)
You can stop focusing on the square footage of your space when you start to embrace a flexible approach. That's because flexible design focuses on what you use a space for rather than starting with how much space each person needs.
On paper, our own space at WorkLife Central is too large for the amount of staff we have, but we need that space to accommodate the activities we do. We keep design resources, have people in for presentations and tours, conduct client workshops and put on events – all of which wouldn't be possible if we simply calculated the space we need for our own people rather than considering the bigger picture.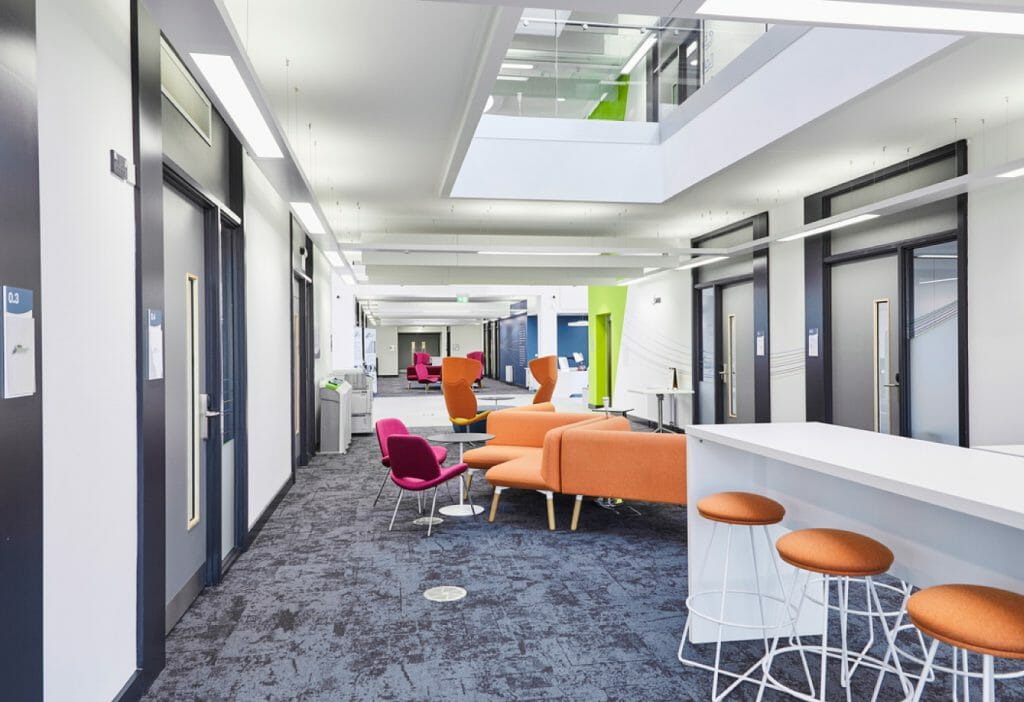 The tasks your people do in the workplace
As we've already mentioned, we designed our own offices to accommodate more people than just our team. But we've also very much thought about what we do in our space, which is what you should be doing too!
As well as welcoming people in, we have to think about the day-to-day tasks that we do. We do a lot of group work, but also need spaces for people to concentrate on their own, so have created areas to facilitate both. 
For when we invite clients in for interactive design workshops, our boardroom walls can be folded away to create more open space for people to spread out across. But when we need to have video conference meetings or confidential conversations, we can easily fold the walls out again. So our space is ready to respond to tasks as they are about to happen – flexible office design at its finest!
Creating a flexible working culture
The culture you create in your workplace is just as important as building an environment that facilitates flexible working and supports the tasks that your people need to do, as they need to do them. 
In itself, creating spaces based around tasks will encourage the use of different areas as and when the activity warrants it. 
It's about more than physical spaces though. In our office, it's about being able to choose when to work our hours so that we can fit in other commitments when we need to. Or having permission to work away from the office if there's a report to write and distractions need to be avoided.
We've engrained these practices not only using flexible workplace design in the office but by embracing a flexible working culture as a whole.
What flexible working would look like for your business
Flexible working can mean many things. Flexible hours, physical spaces within your workplace, or the chance to decide where to work. The list is endless! But what will it look like for you?
The main thing to concentrate on is creating a space and culture that fully supports your staff. This is where a workplace consultancy can help you map out what that looks like in practice.
We provide all of our clients with a guide to getting to know their newly designed workplace which often helps with transitions to new ways of working. Get in touch if you'd like to know more about this part of our process.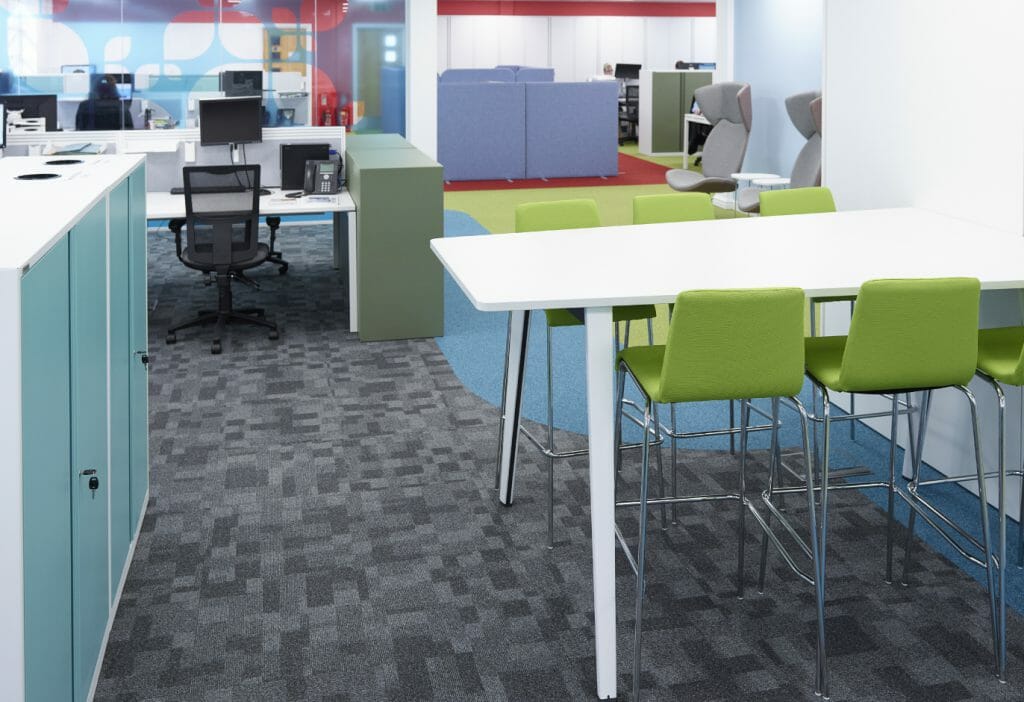 How to grasp a flexible approach
The beauty of flexible working is the choice that it affords those that embrace it. The downside is that some businesses by their very nature aren't set up for this type of approach, so you need to be sure it's something you're ready to go for as a company.
We're not just talking about workplace design here, it's about working styles and culture too. For example, if you're going to go from a fully office-based workforce to allowing people to work remotely, you need to ensure that everyone's on the same page as to how it's going to work.
Communication is key to making major changes to how your business operates, so make this a priority.
Move to a more flexible workplace
Our design team are always up for talking through your current space and how you can go about improving it. Just fill out the form at the bottom of the page to arrange a call with one of our team.