Charity office design and refurbishment
Children with a short life to live have a lot of living to do. Rainbow's Hospice makes every minute special.
When we first met Rainbow's, their offices needed reconfiguring and refurbishing. Our aim was to help create an office space that supported their staff, so that they could concentrate on carrying out the amazing work they do on a daily basis.
creating space
Rainbow's previous space was cramped and split into several small, individual offices with no proper communal space for socialising.
We identified the need to design a more open plan workspace for Rainbow's staff, enabling them to collaborate more easily on the life-changing work that they do.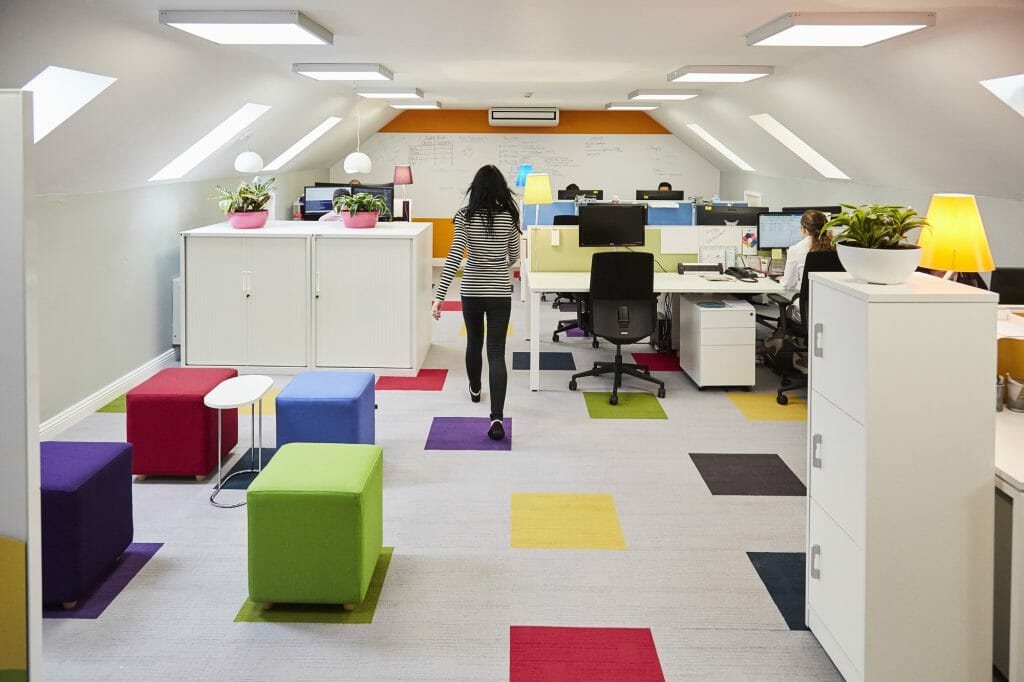 The finished product
Our team came up with a bright and colourful design, incorporating Rainbow's branding to really bring the space to life.
The offices have been opened up, and now benefit from multiple breakout areas, optimised workspaces, new office furniture and fully refurbished kitchen facilities for staff to use.
We're incredibly grateful to Blueprint and their suppliers for turning our dreams of a modern and vibrant office into a reality.
Improving our working environment has lead to an increase in productivity and cohesiveness across our fundraising and communication teams. This, in turn, has enabled us to better support our donors and funders and work closer together to secure more supporters into the future.
Ready to transform your workplace?