23rd Aug 2018
What is Agile Working? Our Top Tips for Workplace Success
The term 'agile working' has been used to describe various ways of working over the years, which has made things a little confusing when trying to define what it really means. So, what does it really mean and how can adopting an agile approach benefit your organisation?
Agile Working: The definition
The Agile Organisation definition is the most widely used and, we think, the most helpful in understanding the term agile working;
Agile working is about bringing people, processes, connectivity and technology, time and place together to find the most appropriate and effective way of working to carry out a particular task. It is working within guidelines (of the task) but without boundaries (of how you achieve it).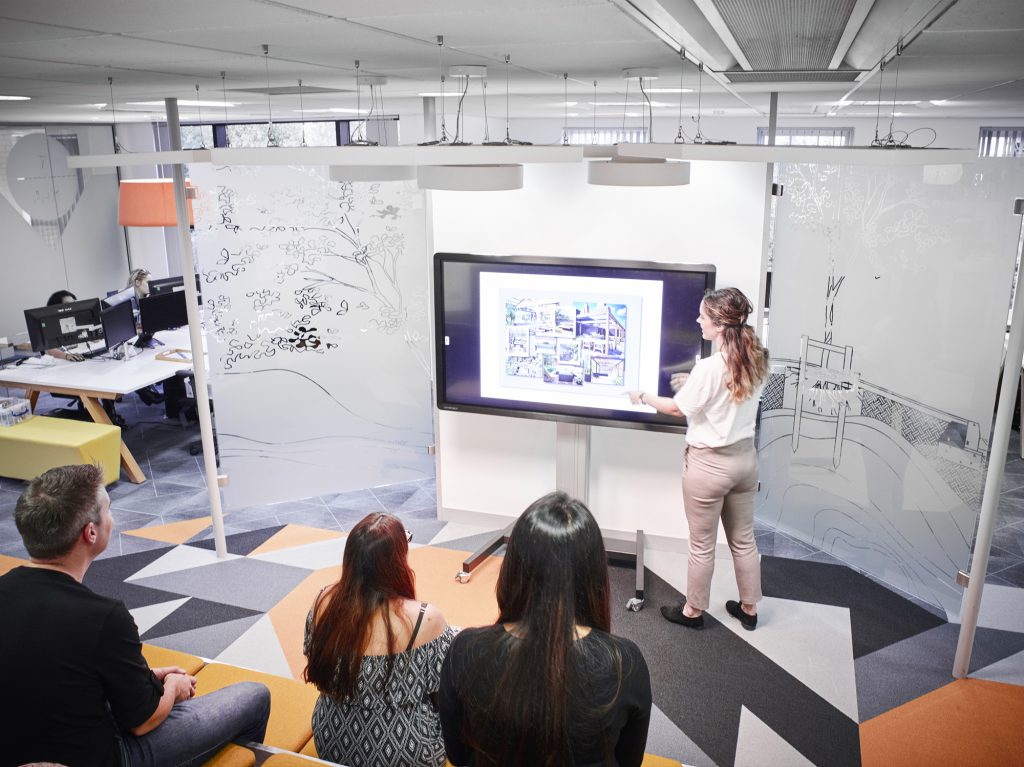 Ok, so what does this actually mean?
Central to a successful agile working environment is the ability of an organisation to remain responsive to developments and adapt quickly to change.
This means allowing flexibility within the workplace rather than putting restrictions in place. Practically, an agile workplace may adopt some of the following characteristics:
1. Flexible working conditions for staff
Staff may benefit from incentives such as remote working, flexible hours or unlimited days off. Companies offering these types of incentives have previously reported successful outcomes such as increased productivity and less employee turnover.
2. Less pressure on job titles
Agile work environments often allow more fluidity in job roles and the division of labour, making work more varied and interesting for employees.
3. Prioritisation of speed
Agile working cultures prioritise speed when carrying out tasks or in decision-making. The fluidity in job roles and less formal rules and regulations complement this. More people are available to complete any given task and feel empowered to do so in a way that suits them.
4. A space that supports agile working
Possibly most importantly, an agile organisation provides spaces for their staff to adopt agile working approaches. Giving staff space to focus, collaborate or to use technology to connect with a colleague working remotely are all examples of how your business can facilitate an agile culture.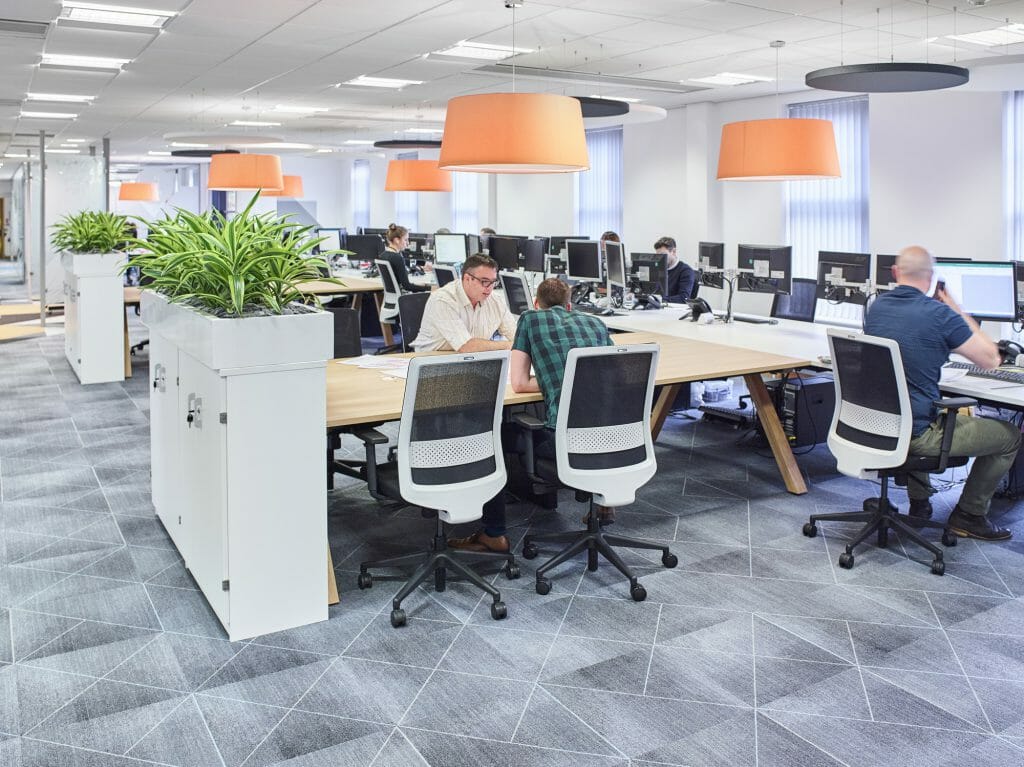 Is agile working the same as flexible working?
In short, no. Agile working goes beyond flexible working in that an agile approach can be applied wherever and whenever you are working.
By its very nature, it's about what works best to enable an organisation to carry out its activities as efficiently as possible. This can relate to how your office is physically designed as well as the culture of your workplace. Flexible working (where and when you work) may be a part of this, but being agile also encompasses how work is carried out and by whom.
Ultimately, this encourages maximum flexibility with minimum constraints.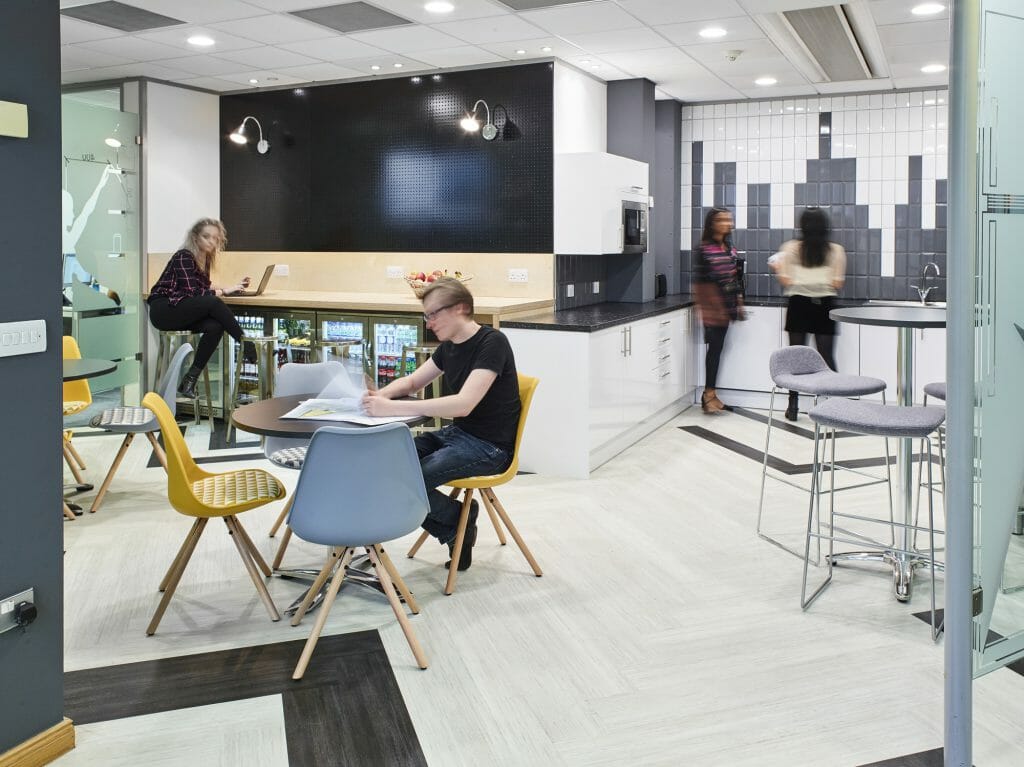 How does agile working succeed in practice?
There is no 'one size fits all' approach to agile working. An agile office design that fits for one individual or organisation may feel completely wrong for another.
For agile working to be a success, a business should make it a part of the culture. By providing your employees with a workplace design that works for them, you can begin to create a productive, creative and motivational environment where gains will be made on individual and organisational levels.
Here are some of the fundamentals for you to try if you're thinking of taking an agile approach in your own workplace.
Provide your staff with spaces they can go to focus, collaborate with others, or to connect with colleagues working remotely
Give your team a level of autonomy, and trust them by letting them actually have it
Create strong bonds within your team, team building activities are a good starter
Utilise technology, especially if you're introducing flexible working practices
Have a structure, this may sound counterintuitive but factors such as flexible working and giving employees autonomy require some boundaries, even if they aren't rigid.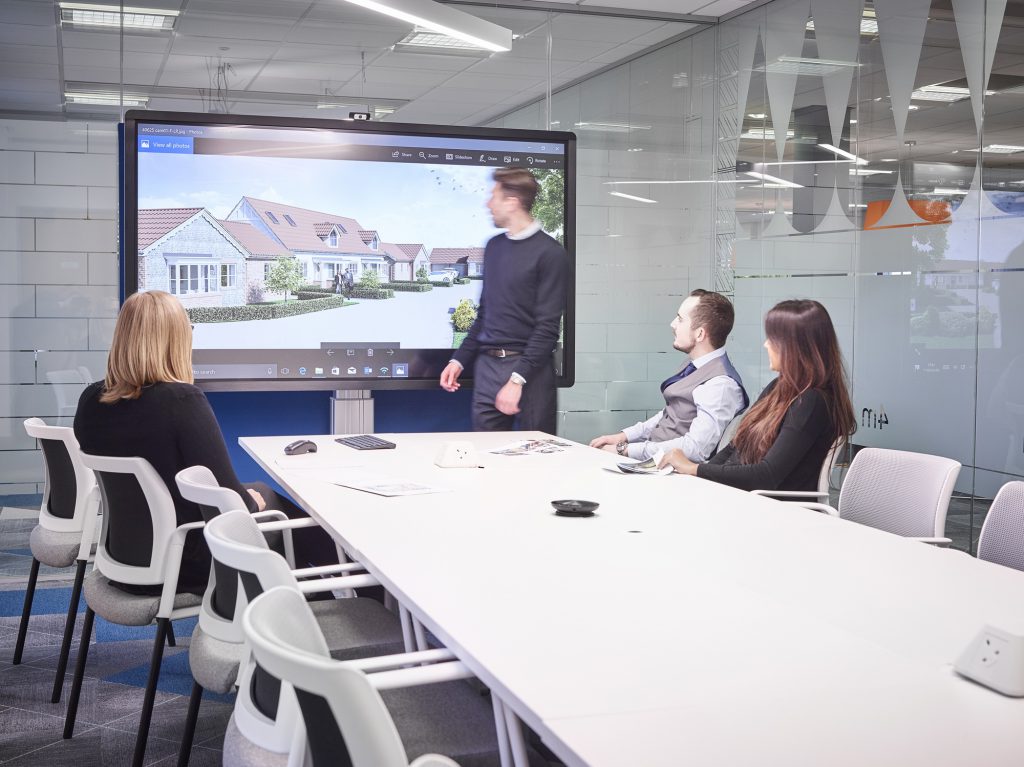 Ultimately, the success of an agile working environment can be measured by productivity and outputs.
Create an Agile Work Environment
If you're looking to transform your workplace into a more productive, efficient and successful environment in which your employees can thrive, we can help.
To book a free workplace assessment that covers design, acoustics, furniture, tech and more, get in touch.