DESIGN & FIT OUT OF STATE OF THE ART OFFICES FOR PLASTICS DISTRIBUTOR
Having outgrown its former premises, leading plastics distribution group, Plastribution, had decided to move into new state-of-the-art offices close to its existing premises in Ashby de la Zouch, Leicestershire.
Our brief was to create a new space to meet the needs of different types of worker – both remote and permanent office-based, as well as provide ample room for further expansion.
CrEATING plastisphere
The pandemic had forced the adoption of new ways of working and our challenge was to make Plastribution's workplace environment more attractive than home.
As we set about defining, designing and fitting out their new environment our goal was to create 'Plastisphere' – a working title, chosen to depict Plastribution's mission and values. We had to ensure the workplace came to life as a physical embodiment of the new culture and a place where employees can communicate better and thrive.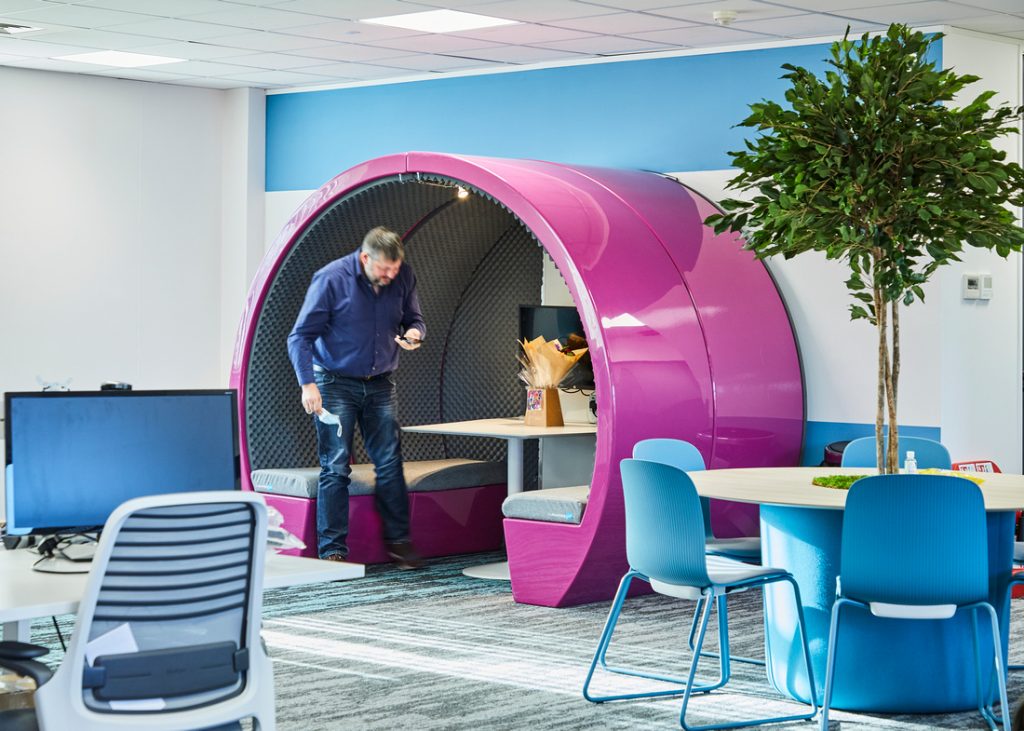 Ensuring first impressions count
As a global business and part of Japanese owned group, it was vital to ensure all visitors experience a wow factor as they arrive at the new HQ. This was achieved by installing a dual height ceiling with recessed colour changing lighting to reflect the brand colour palette. Complementary Interface flooring resembling the shape of one of the plastic products provided the finishing touches to this highly impressive 'landing space' to meet and greet people.
As well as designing the ground floor layout to incorporate a reception area and meeting rooms, we also installed digital display solutions, virtual whiteboards and advanced digital technology to allow hybrid style meetings. Feature walls were added utilising the design assets of each brand within the group, and materials and furniture were carefully selected to provide a consistent feel throughout the offices.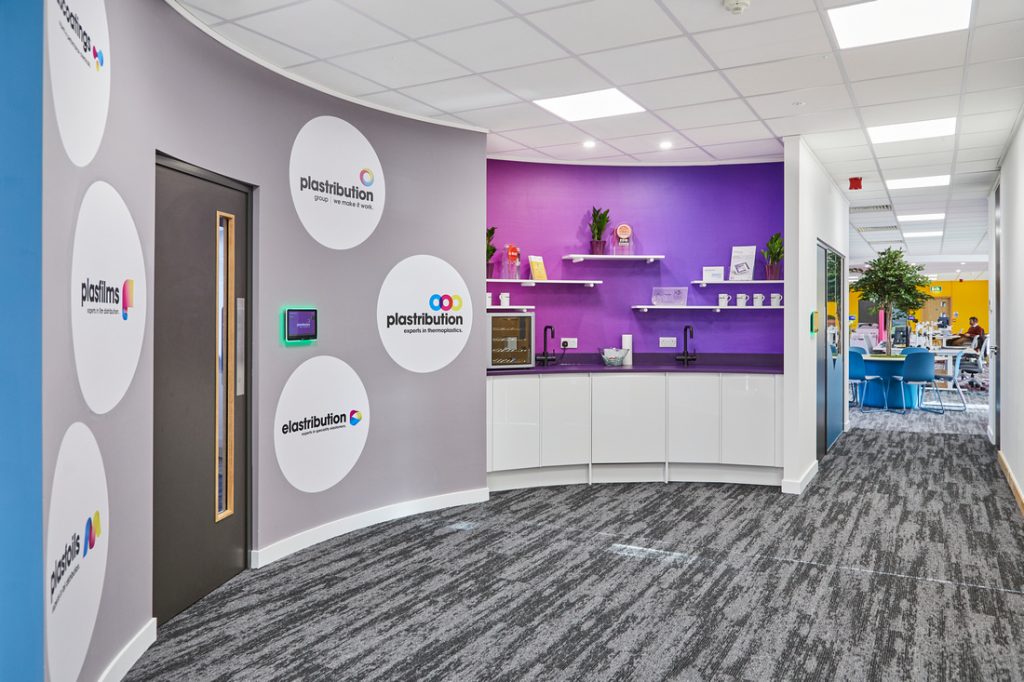 Practical yet personalised work areas
Upstairs, a variety of Steelcase furniture and floor coverings from IVC were used to dramatic effect. Circular shaped coloured floor tiles enabled our design to mirror the company logo and the wide range of colour options available within the Steelcase range allowed the use of coloured chair legs and seat backs to define specific work areas.
LED lighting panels and BuzziSpace acoustic solutions mounted in circular panels helped to build ambience and create attractive wall features. For practical and hygiene reasons, vinyl terrazzo style flooring from Forbo resembling plastic chips was used within the fully equipped workplace café.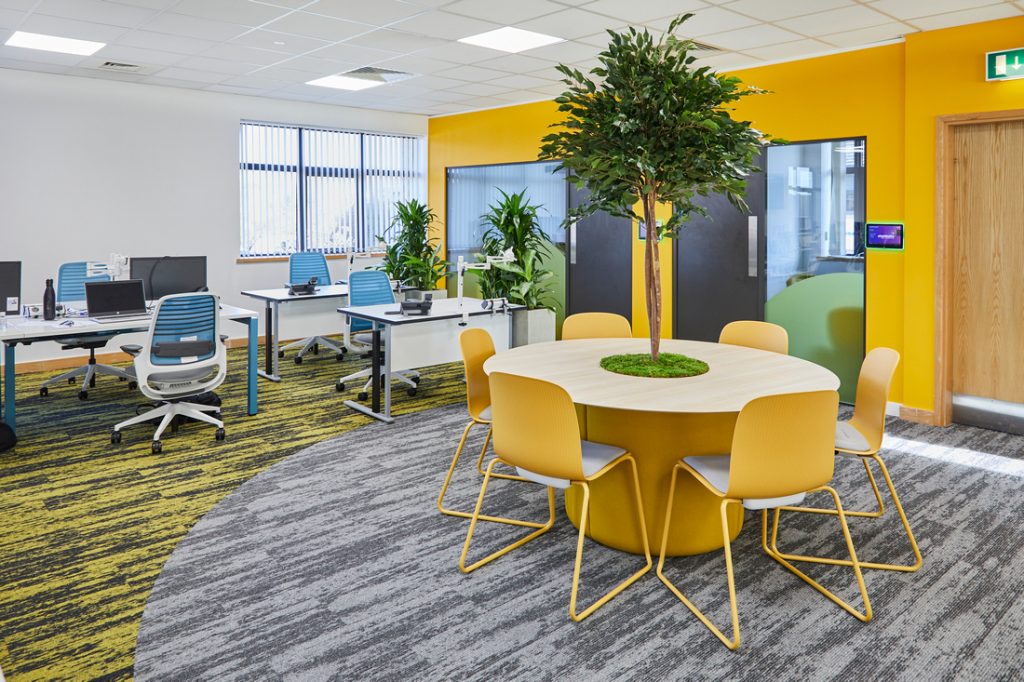 Mike Boswell, Managing Director of Plastribution Group stated, "Our new environment is a thing of beauty in a multitude of terms including design and ergonomics.  Blueprint Interiors have very much adopted our working title of the 'Plastisphere' which is an adaptation of Plastribution's commitment to being a learning organisation, incorporating an outstanding physical environment, a great business culture, excellent human capital, robust systems and processes and strong leadership."
"I cannot speak highly enough of Blueprint Interiors, who have taken time to understand who we are and what we do, before designing a space that is a perfect fit for our business."