13th Dec 2022
Looking Back at 2022: Wow, What a Year!
As the year comes to an end, we're reflecting on what a good one 2022 has been. We've completed inspiring projects, sponsored events for good causes and shared some brilliant news stories along the way. So, we wanted to take the opportunity to celebrate them!
We hope you'll enjoy taking a look back on the best of Blueprint Interiors from this year. Thank you to all our clients, friends, families and supply chain partners for supporting us once again. We really are grateful to you all.
Here's to 2023!
January
We started the new year with a fantastic addition to the team, Rachel, who has since progressed from Accounts Administrator to our Accounts Bookkeeper. She brings great energy to the office, is hardworking, and is always a team player. Thanks for your contribution this year Rachel!
February
In February, we brought our showroom, WorkLife Central, to you! Well, not quite, but we did launch our 3D walkthrough online so you can experience what a people-focused, agile workspace looks like, without physically being here.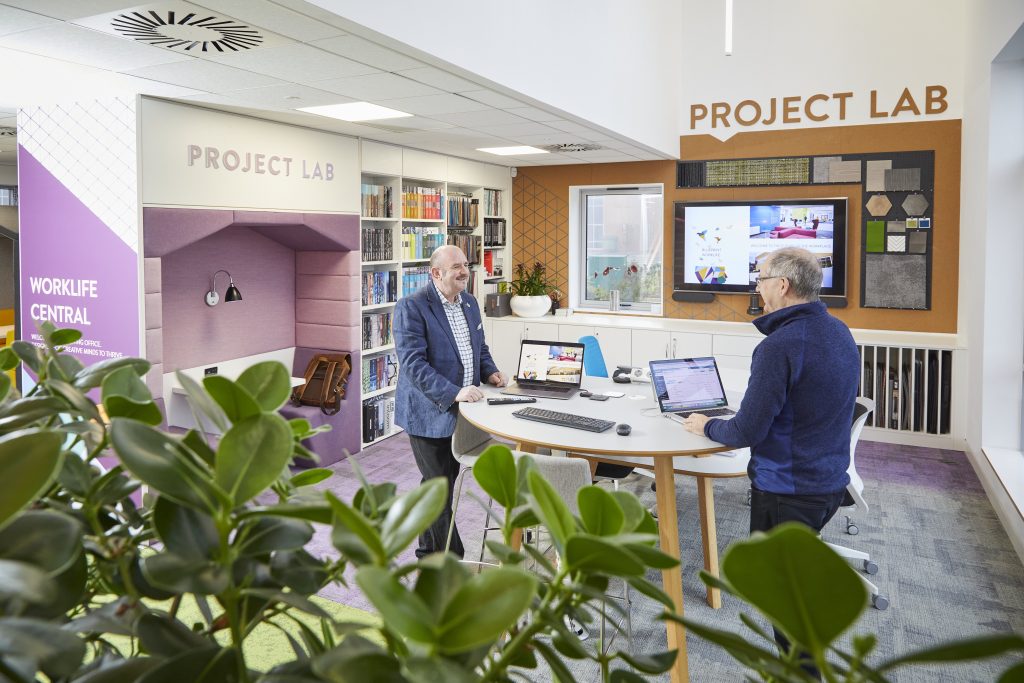 March
We shared a completed project for long-standing client, Futures Housing Group. The workspace we created for their Head Office in Leicestershire uses tech and the latest Steelcase furniture to create the perfect environment for agile working. You can see more of this project in the video section of our website.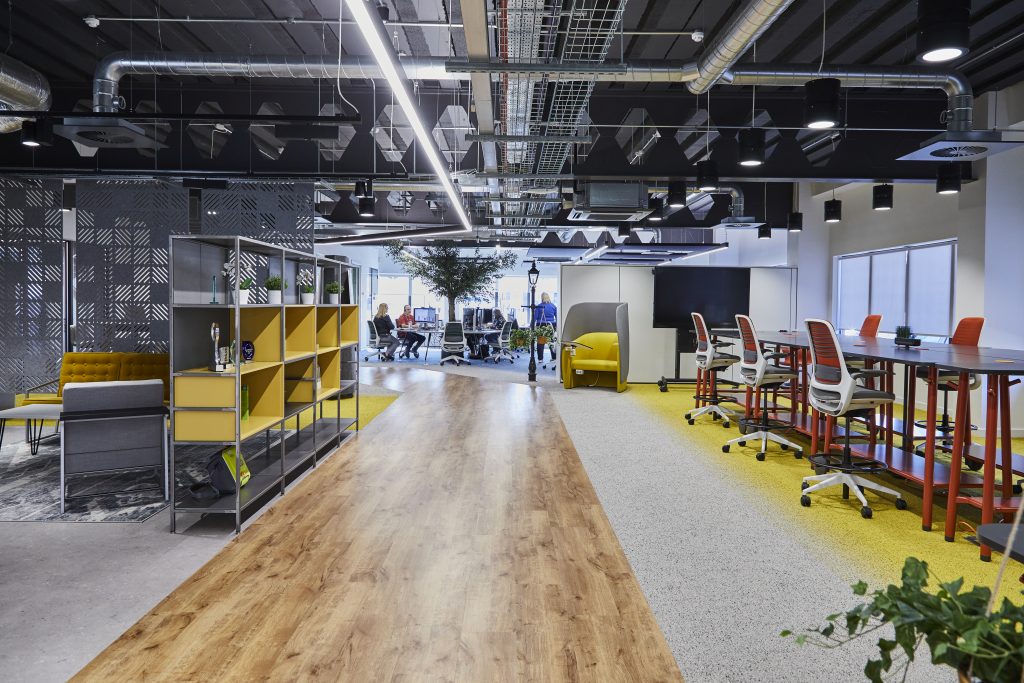 Everyone enjoyed a team trip out to the theatre in Nottingham to see Shook Up and Calendar Girls, and the Calligo project was completed.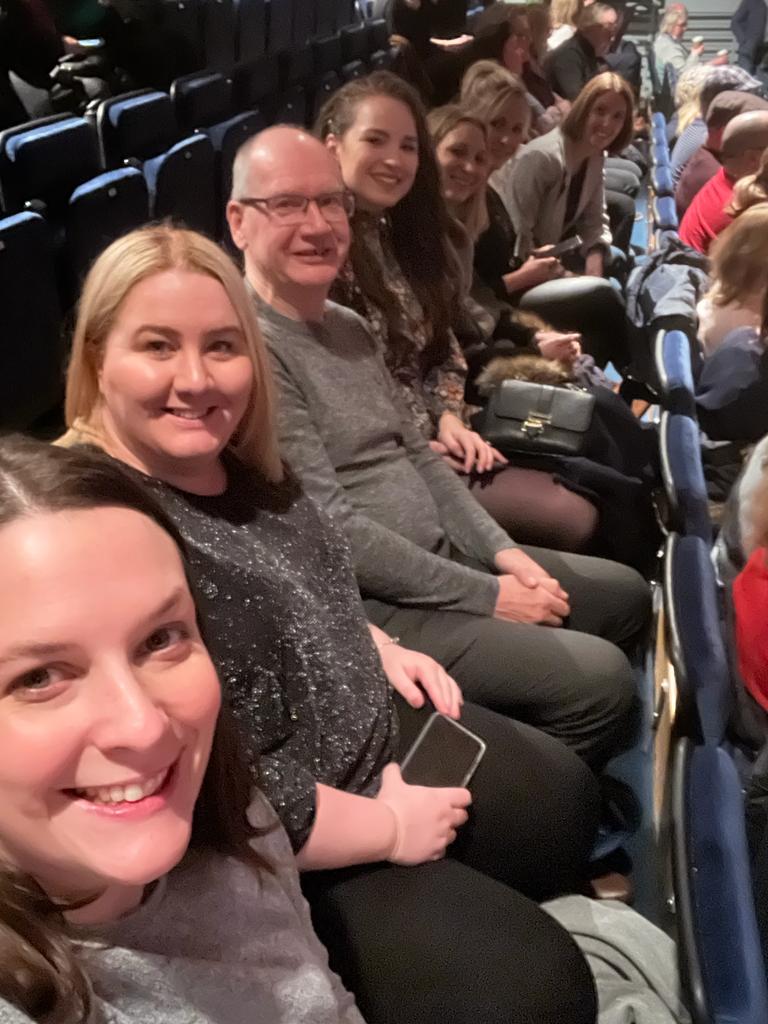 April
In April, we announced that we were working with global payment services provider, Worldline, to deliver a complete transformation of its 14,000 sq ft office space site in Beeston, Nottingham. This project had people and culture right at the core, perfect for us! It was a great project which we delivered alongside our tech and audio-visual solutions partner, TecInteractive. You can expect to see the case study up on our site in the new year.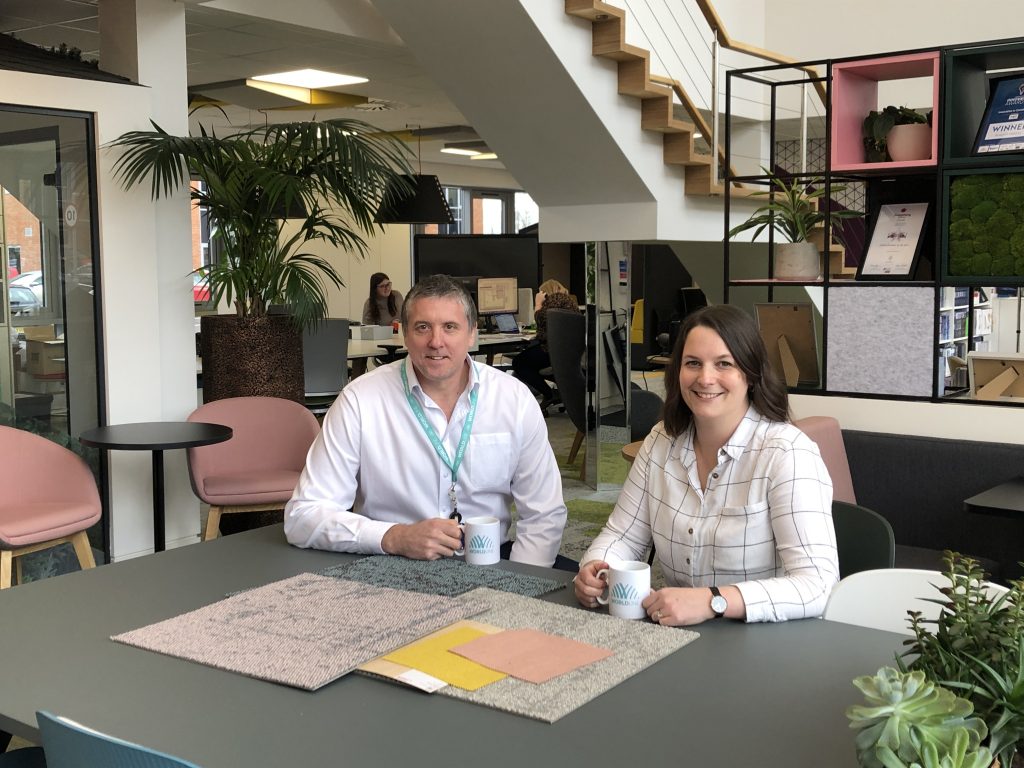 We welcomed two fabulous team members, Martyna, our Pre-Construction Manager and Kate, our Project Designer.
We also began the fit-out of Roythornes Solicitors new office in Birmingham, which was all about bringing their brand personality and values to life in a new location. It's one that we're very proud of, with people-focused design through and through.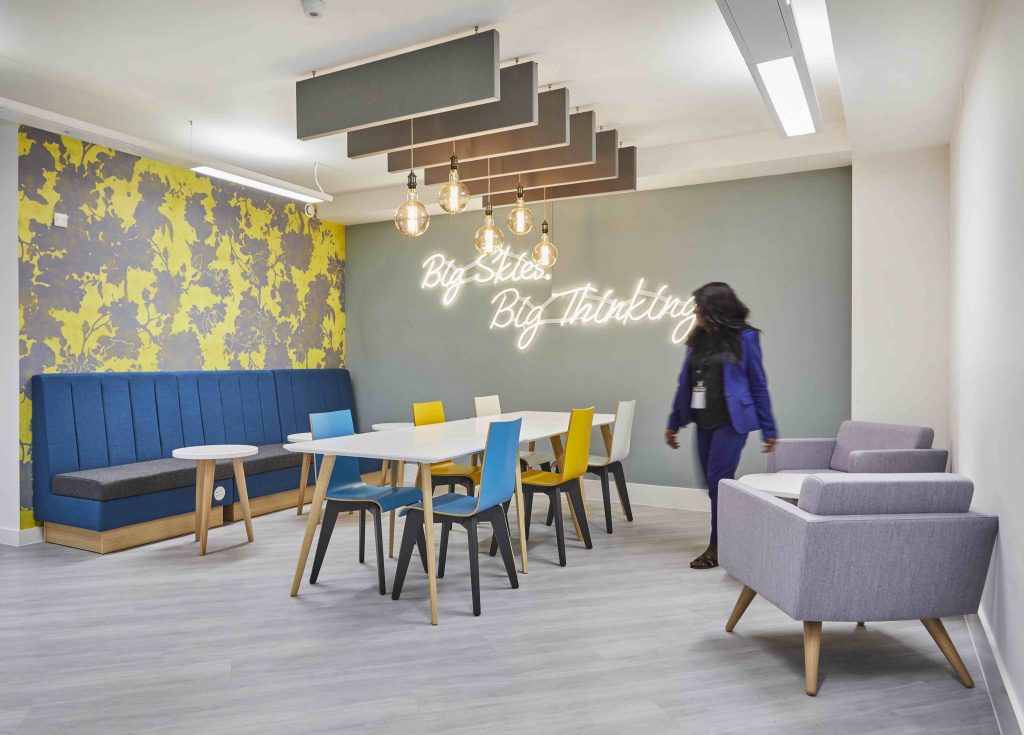 May
We welcomed Year 8 students from Lancaster Academy to WorkLife Central. They learned a little about who we are, what we do, and the skills that help us to succeed to help young people prepare for a career after school. We thoroughly enjoyed having the students join us and hoped they learned a thing or two.
As a people-focused company, we believe it's important to give our team the spotlight. That's why we started our Team Spotlight interviews, and the first started with our wonderful Project Manager, Gemma. You can find the monthly feature on our blog.
June
June brought us the annual Switch Up Notts charity night. It's always a blast, and this year was no different. Our team got together with our client, Gleeds, to rub shoulders with local legends, and even Vernon Kay!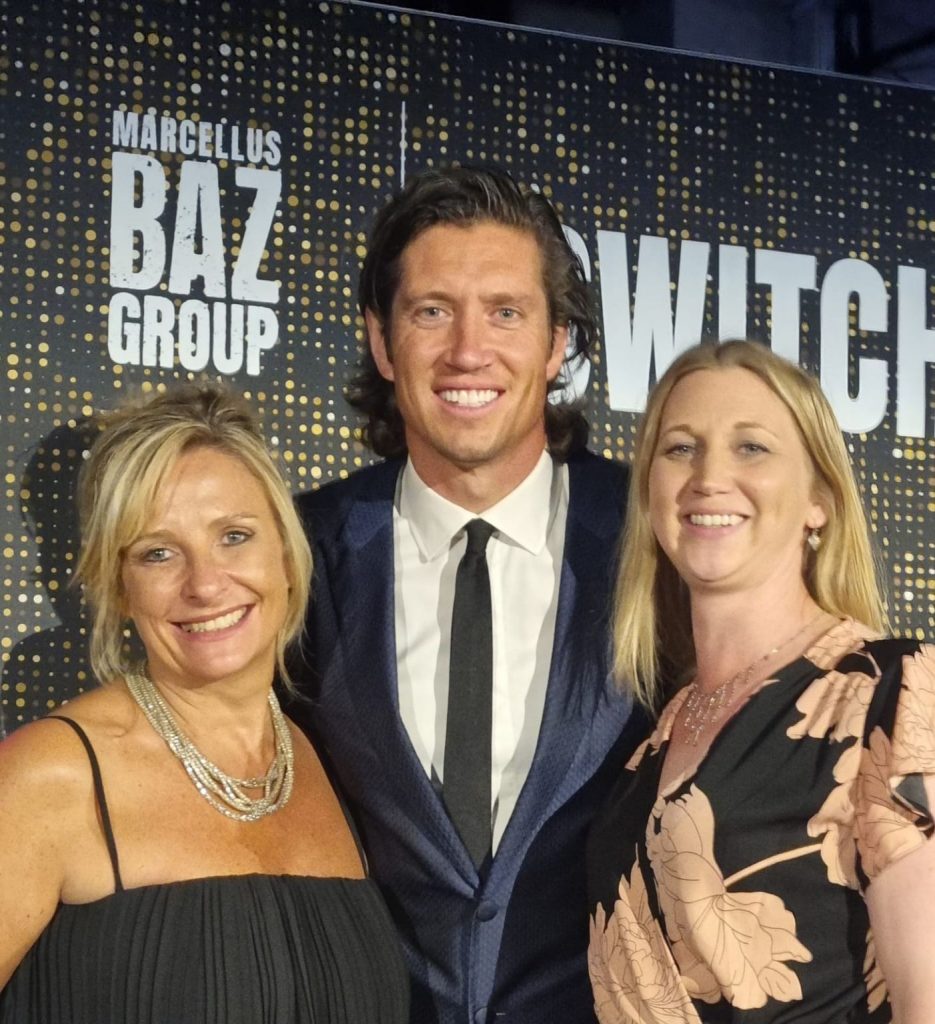 We supported CAPs (construction and property) with their charity Ladies Day for Teenage Cancer Trust where we raised money that will go towards support for treatment.
Corteva Agriscience also invited us to join their official office opening. It was rewarding to see another great project reach completion.
July
The completion of Worldline's Beeston HQ was certainly a highlight of our year – let alone July – and we can't wait to share it with you (more on this soon).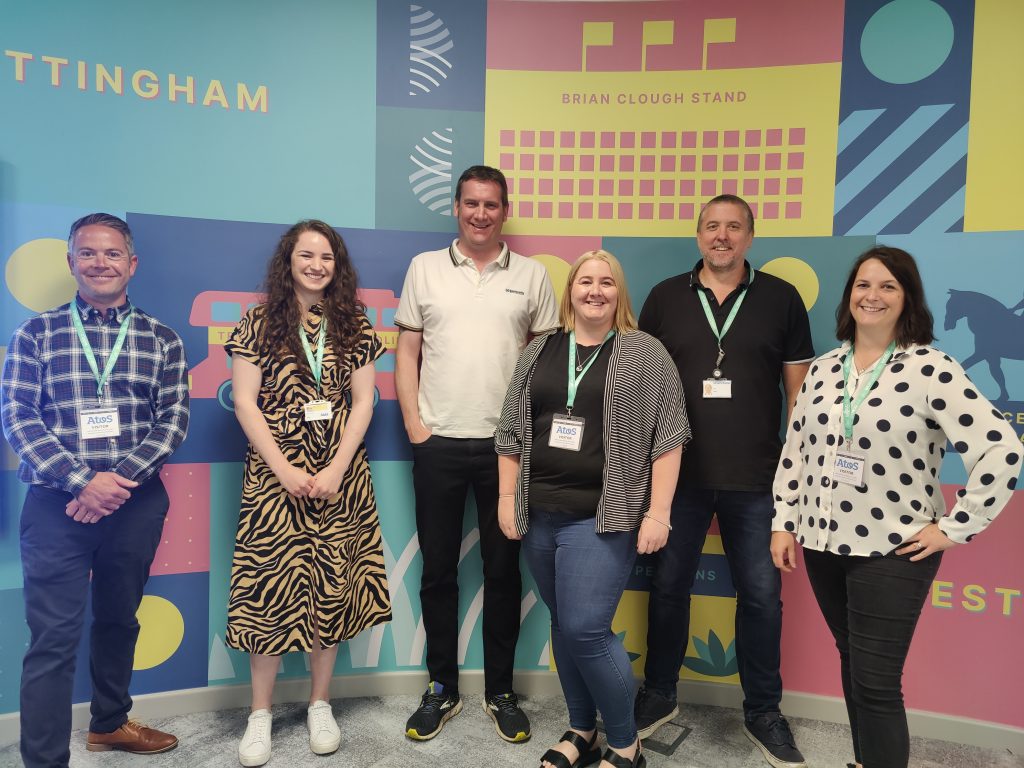 We welcomed Contracts Manager, Paul, to the team in July. He's got over 23 years of experience in the shopfitting industry, and we're thrilled to have him as part of the Blueprint Interiors Team.
Gemma and Hannah were lucky enough to visit Pedrali's showroom in Bergamo Italy and Hannah also visited Clerkenwell Design Week in London with the design team. The visits were all in search of the latest trends in office furniture and design… the rest of the office wasn't jealous at all!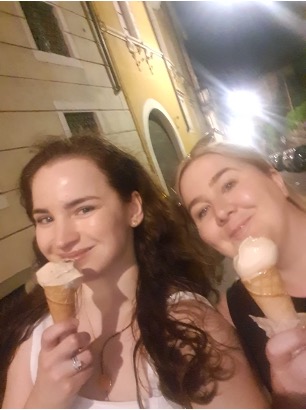 We celebrated our 21st company anniversary at Blueprint Interiors! We can't quite believe that it's been over two decades of office designs, refurbs and fit outs. We've enjoyed every second of the projects we've worked on and the people we've worked with.
August
In August, we welcomed Accounts Apprentice, Muhammad, who's been a great addition to the team and a keen learner of all things finance.
September
Sponsoring and taking part in the CAPs Golf Day is a highlight of our calendar each year. This time it was in aid of 'Our Dementia Choir' and took place at Springwater Golf Club. The event raised an incredible £8,500 and the choir put on a stunning performance. A fun day was had by all in attendance, and we're already looking forward to next year!
We celebrated Mather Jamie as the winner of the Most Active Agent award – an award that we sponsored at the East Midlands Business Link Bricks Awards.
September also saw another apprentice join us – Project Administrator Apprentice, Francesca. She's responsible for administrative tasks such as answering emails, client calls and aftercare.
Excitement also took over the office as we announced that Melton Building Society appointed us to carry out the refurbishment of their Mutual House offices. This news story got a lot of traction due to Melton's reputation and the support of the local community, it's an incredible project that we can't wait to share with you when it completes next year.
Two other projects, Aspire and Youth Sport Trust, were completed which you will hear more about in the new year.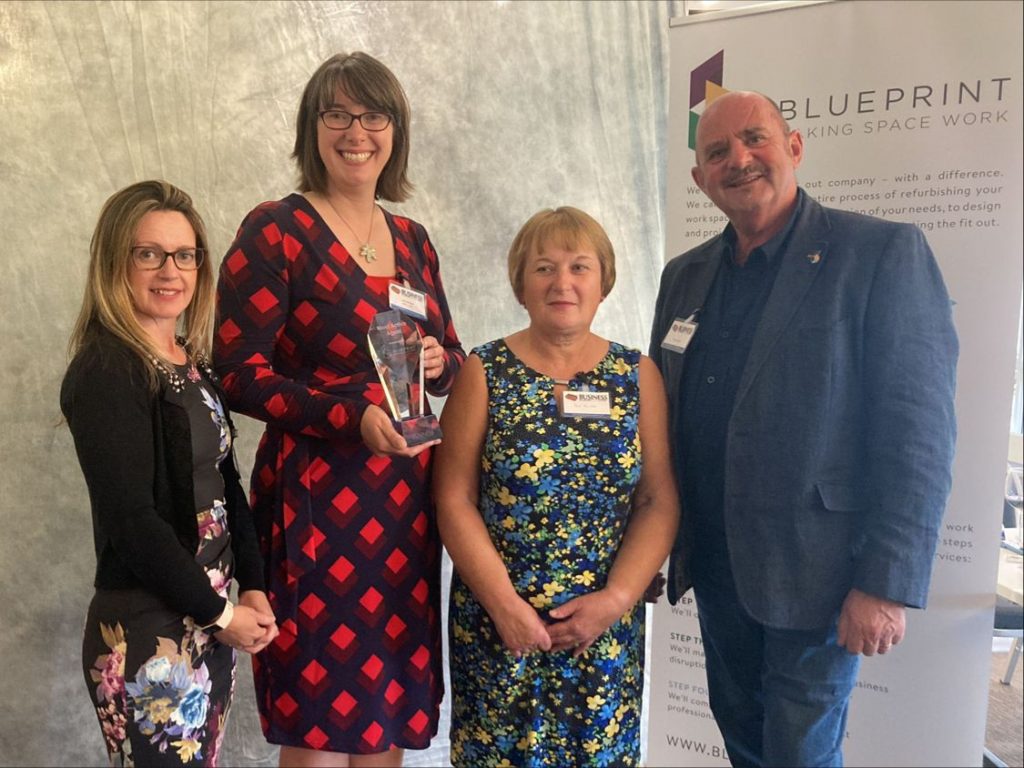 October
We had a feature in October's East Midlands Business Link Magazine where we spoke about making the most out of your office fit-out.
November
Rob and Chloe had a fantastic evening attending the East Midlands Chamber Business Awards in November with our guests from 200 Degrees Coffee Roasters, J.I.T Logistics Limited, and Leicester and Leicestershire Enterprise Partnership limited. For the fourth year in a row, we sponsored the Education and Business Partnership Award, and we want to say a massive congratulations to all the finalists, and the winners, Leicestershire Care Ltd.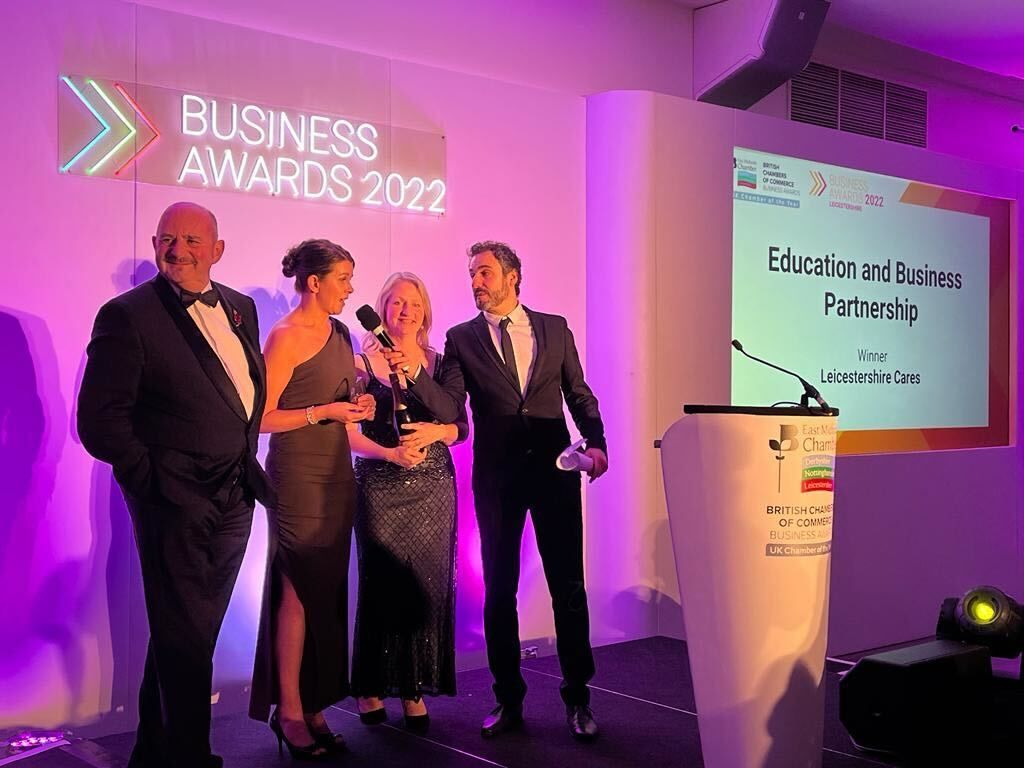 November was a busy month for the social calendar, as Rob, Chloe, Mary, Hannah, and John also attended the ProCon Leicester Awards.
Our wonderful new Office Manager, Kim joined us! She's responsible for supporting everyone across all of our departments to deliver quality services to our clients at all times.
We released the case study for Corteva Agriscience's office, based at Milton Park Science and Technology Park in Oxfordshire. The planting at this one was one of our favourite elements, and we love the huge range of different workspaces their people now have to choose from.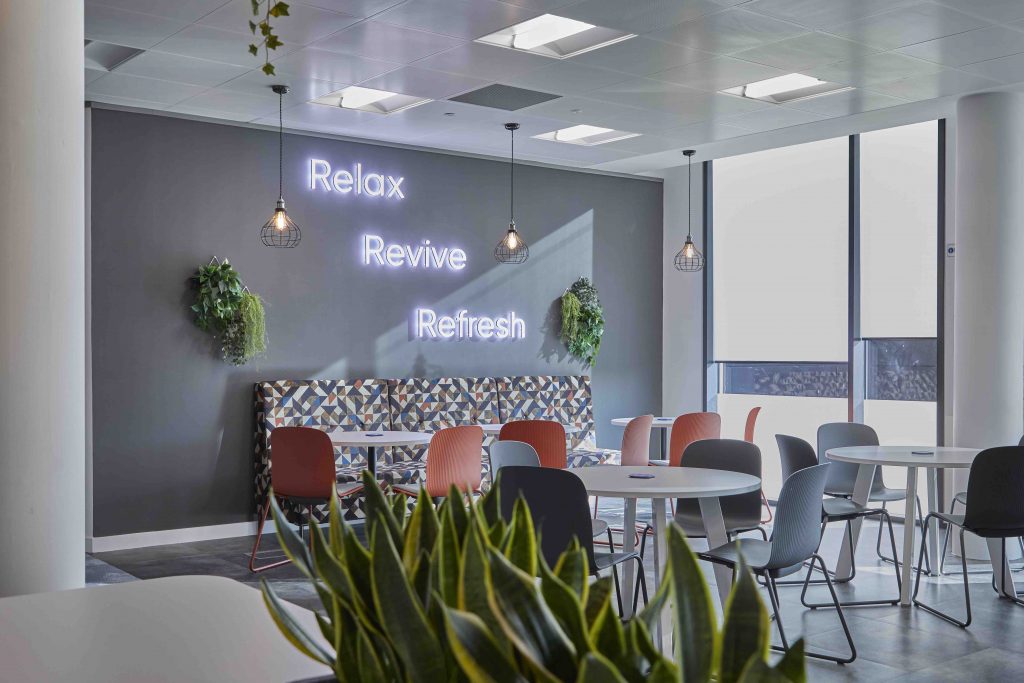 December
We were also a corporate sponsor for Nottingham City Business Club's highly anticipated Christmas Lunch where much-loved singer, actress and presenter, Toyah Wilcox, was the speaker for the event!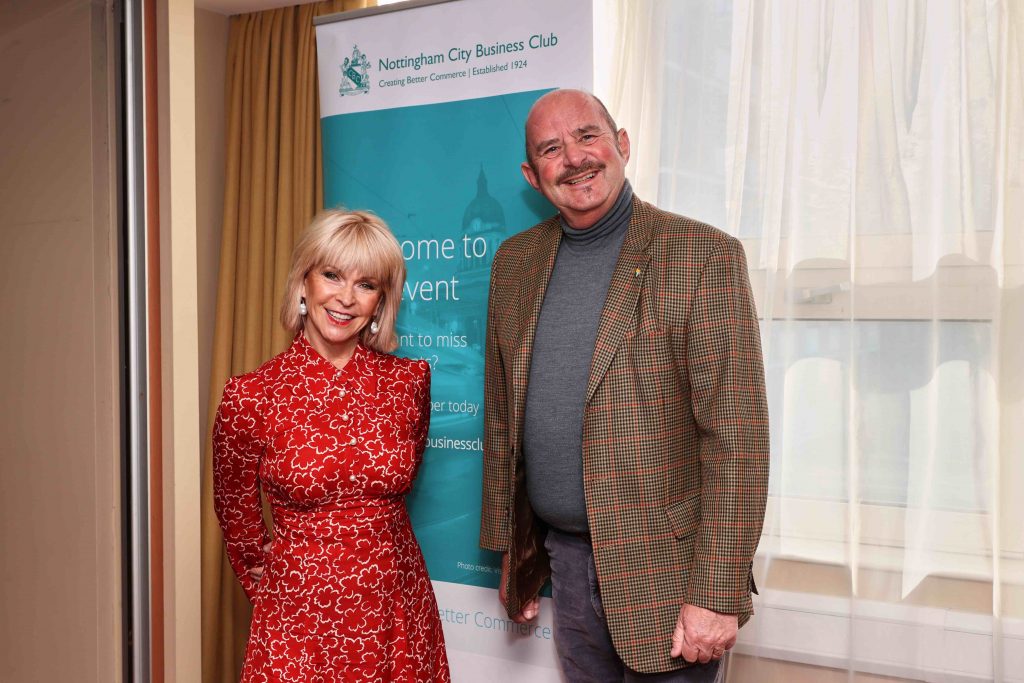 Wonderful Estimator, Andy, joined the team bringing with him great energy and over 20 years of experience to his role.
To finish off a cracking year, we celebrated Christmas and everyone's hard work by taking the team out to axe throwing and a meal out in Nottingham along with a fuddle (Christmas buffet) and Christmas jumper day.
Here's to 2023!
To finish, we'd once again like to thank everyone who's supported us to continue doing what we love year after year. We'd like to wish you health, happiness and a prosperous new year.
Please do get in touch if you'd like an informal chat about a project you might be considering in 2023, we're up for the challenge!