27th Jul 2022
Office Design Trends in 2022: Inclusivity, Sustainability and Comfort
Recently, our design team travelled to Pedrali's showroom in Bergamo, Italy; and Clerkenwell Design Week in Islington, UK, in search of the latest trends in office furniture and design.
Here's a look at what we found, courtesy of our Lead Project Designer, Hannah, and Furniture Project Manager, Gemma.
the latest Office design Trends
Clerkenwell Design Week often offers an indication of the emerging office design trends, and 2022 was no different. Hannah's written all about it.
Inclusive Spaces
One of the main highlights of the event was the spotlight on neurodiversity and how it influences people's ability to focus in a space. Using furniture, lighting, colour tones and materials, the spaces you can create have a massive impact on an individual's ability to concentrate on a task.
Intermixing bold and muted schemes in a variety of spatial applications gives users options on where they feel most comfortable and productive. With a people-first outlook, offering these choices empowers their creative minds.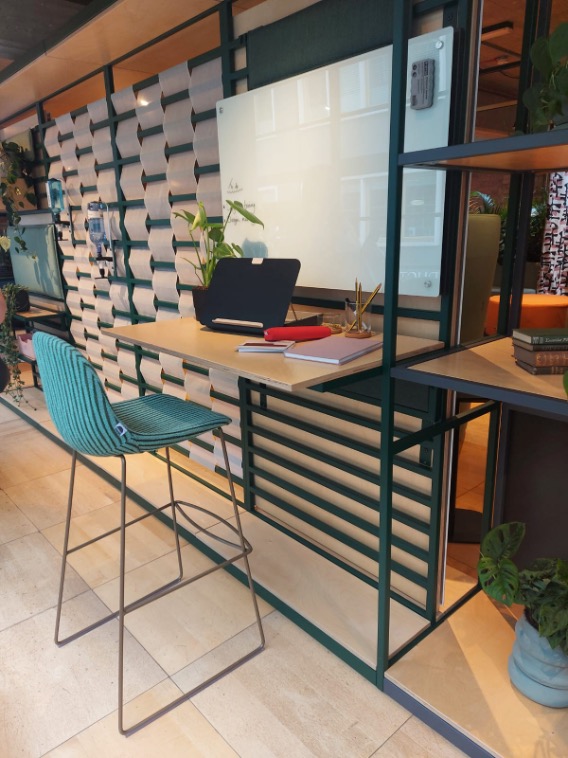 'Resimercial' Resurgence
With the 2022 office adapting to a growing hybrid working concept, the 'resimercial' trend –which brings our residential comforts into the working (commercial) world – had a strong part to play. Taking what we've learnt over the past couple of years into consideration, having these homely comforts as part of our 'in office' days is essential in the new working world to nurture productivity.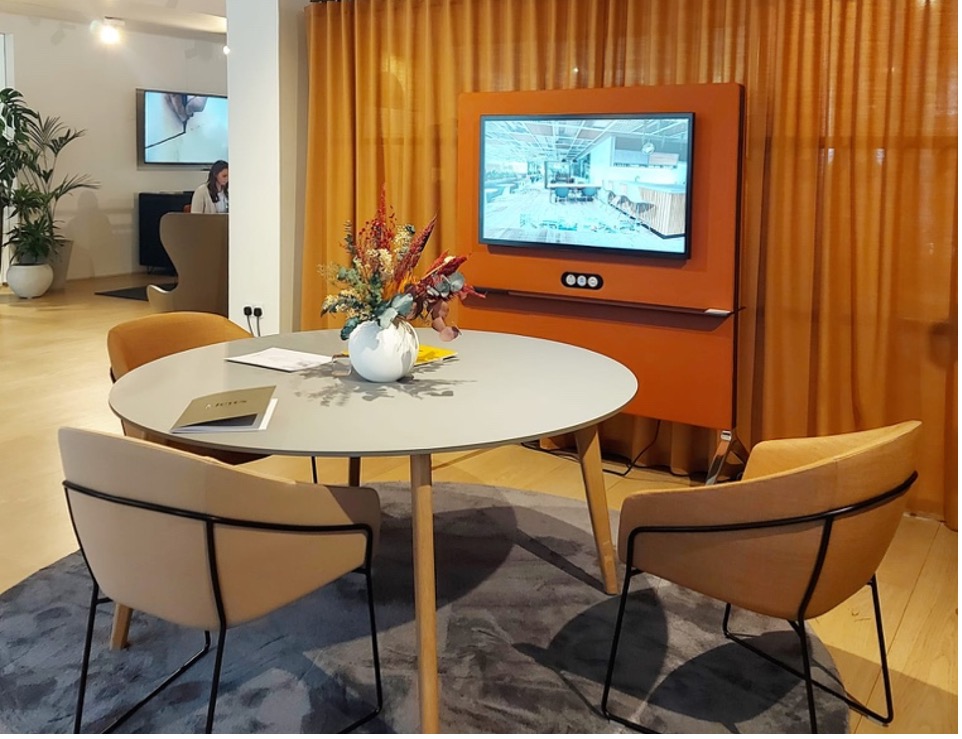 Ridged patterns were coming through in a lot of these materials and applications, breaking up flat surfaces with fluted details and creating a softer aesthetic. With many new product ranges launched at CDW featuring curved, sweeping edges leaning towards a more home look these compliment the growth of 'resimercial' environments.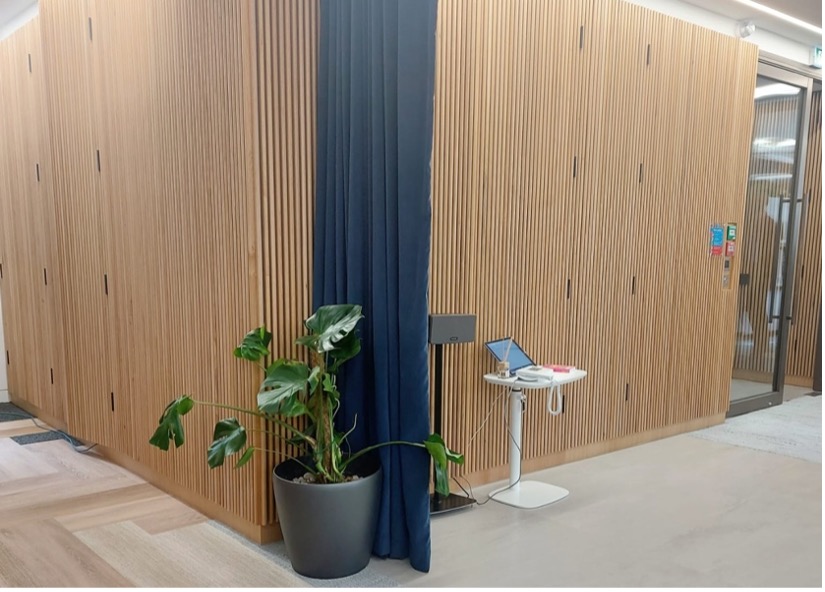 The Future is Green
Sustainable design cannot be forgotten when looking at future trends. Many new materials and finishes with a focus on recyclability were featured throughout CDW. Companies are continuing to develop more ways to source and apply sustainable materials into their products and portfolio.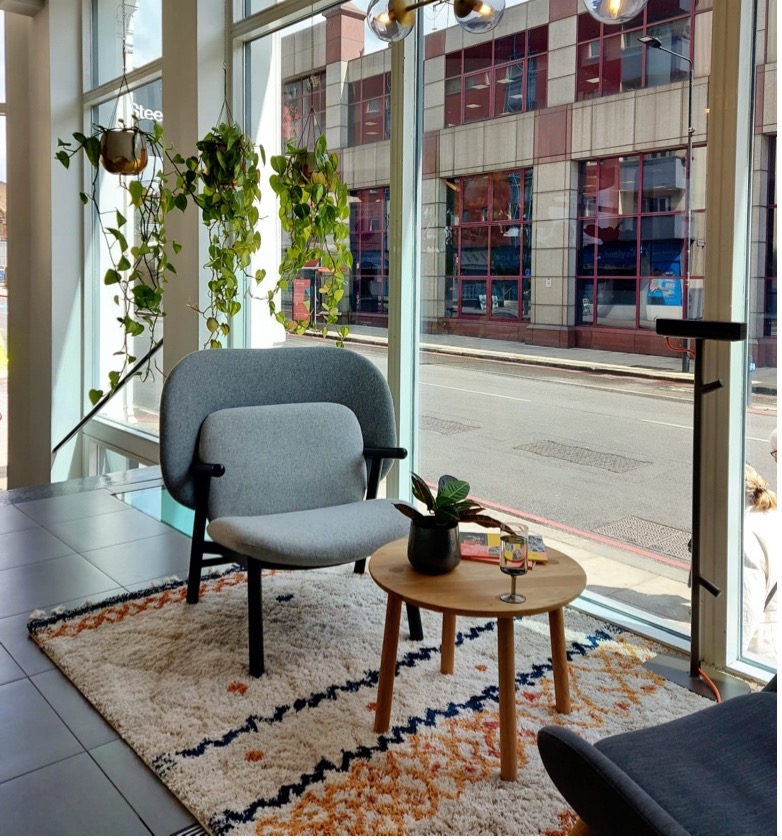 The biophilic design trend has been building for several years, and the use of plants to encourage human wellbeing and our connection to nature is almost common knowledge now. However, this trend is developing into more than just planting, with sensory elements like water features or fountains, areas focused around natural light and using natural materials, textures and colours to heighten our connection to a space.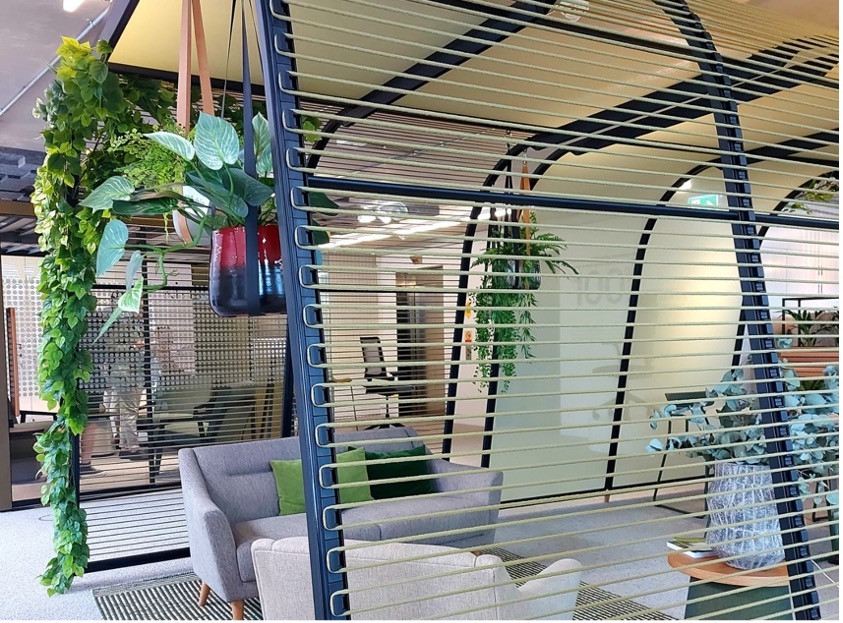 Visit to Pedrali, Bergamo-Italy
An invitation from Pedrali to visit their vast showrooms and factories in Bergmo, Italy was welcomed by the Blueprint Interiors team; Gemma and Hannah travelled across to see exactly what Pedrali had to offer to our upcoming projects and the industry as a whole. Gemma writes about the trip.
A subject high on the agenda was sustainability, an area that Blueprint Interiors continuously looks to improve in, and ensures is at the forefront of all our suppliers' activities too. Pedrali certainly did not disappoint! Evidenced not only by their vast certification, but visually obvious as we toured the factories too. All their materials are sourced locally from Italy, manufacturing everything in house and recycling any waste materials directly into their 'recycled grey products'. Additional to this their commitment to using water-based coatings and plant-based resins during production too.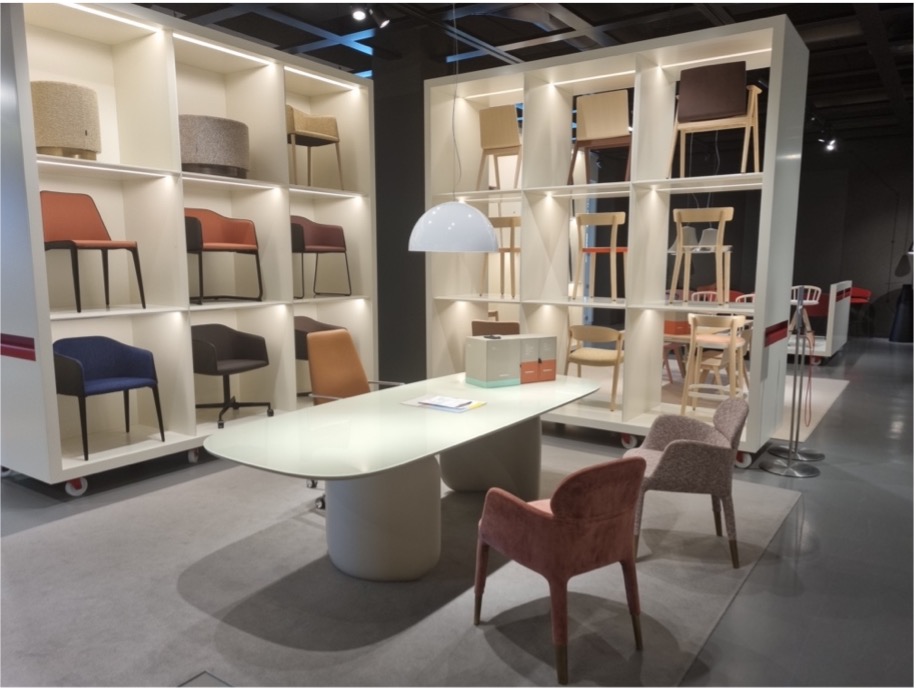 What initially attracted us to Pedrali as a supplier was their vast range of products, many of which are in large family ranges which allow you to buy a suite of products that can work in various spaces across a project. They also have a huge variety of paint finishes and table tops available, giving lots of choice for our Designers as they work up project designs – all of which are available on standard lead times.
The visit gave us the opportunity to really check the quality of the products so we can ensure value for money for all of our clients. We really were blown away by the process in which a product comes to fruition – no stone goes unturned and the quality is second to none. We were also able to meet the teams that we work with regularly and that work through the whole process once we place an order – this was invaluable.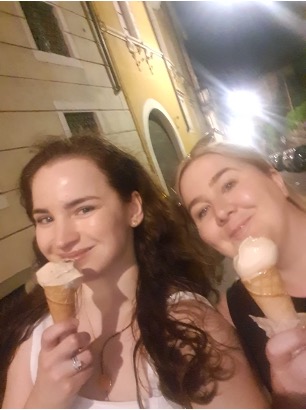 All in all a fantastic visit and lots of ideas were bought back to the office to share with colleagues and clients alike!