Healthcare Office Interiors
office design that really cares
We design people-focused office spaces for healthcare organisations.
Healthcare teams do the work that matters most. That's why it's so important that your office brings the best out of your people.
Our designers place your people and customers at the design process's heart. We work with you to create a bespoke workplace that gives you the right resources to fulfil the needs of your team, leading to increased employee wellbeing, productivity, and better outputs. Whether it's a fit out for your healthcare organisation or clinic, we can breathe new life into all areas including reception, coffee lounges, offices and consultation rooms.
lift your people up
By understanding exactly what makes your teams tick, how they work best, and their preferences, you can design an office that does just that.
Our tried and tested Workplace Consultancy process asks the right questions, to find the right answers when it comes to what your people need from their workplace to be happy and healthy.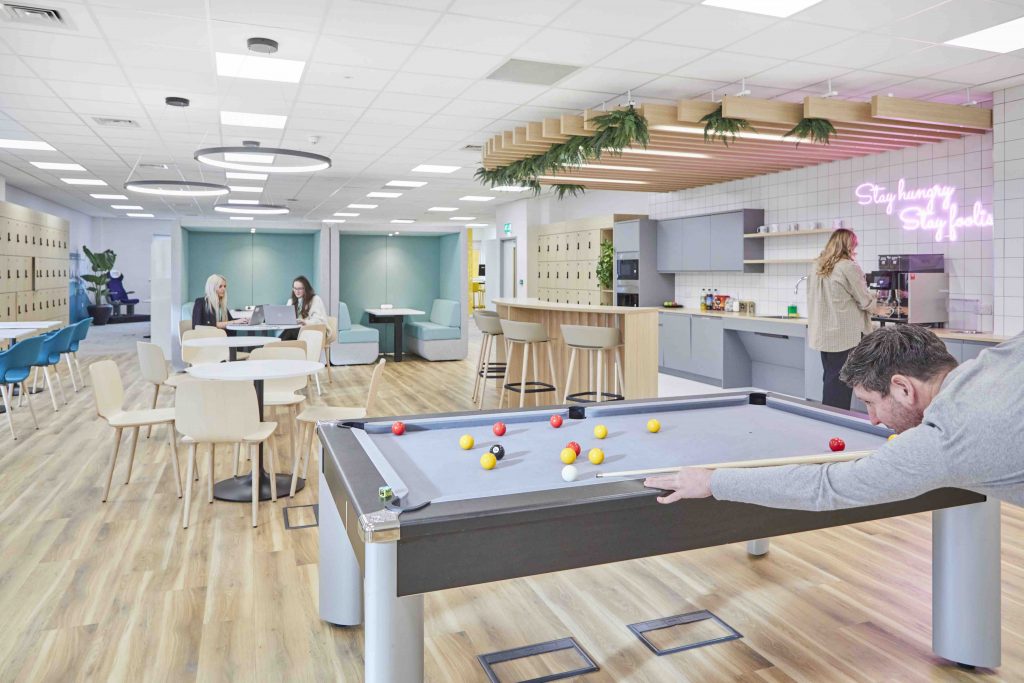 Ready to transform your office space?
boost wellbeing
The WELL Building Standard provides the framework for building healthy office spaces where people's wellbeing is looked after in every aspect.
Our in-house Well Accredited Practitioner advises you on the areas you should consider when designing a workplace that caters to your team's needs first and foremost.
Of course, healthcare organisations have a duty of care to the people they work with too. So through the design process, we consider the needs of everyone that enters your offices, as well as your internal teams.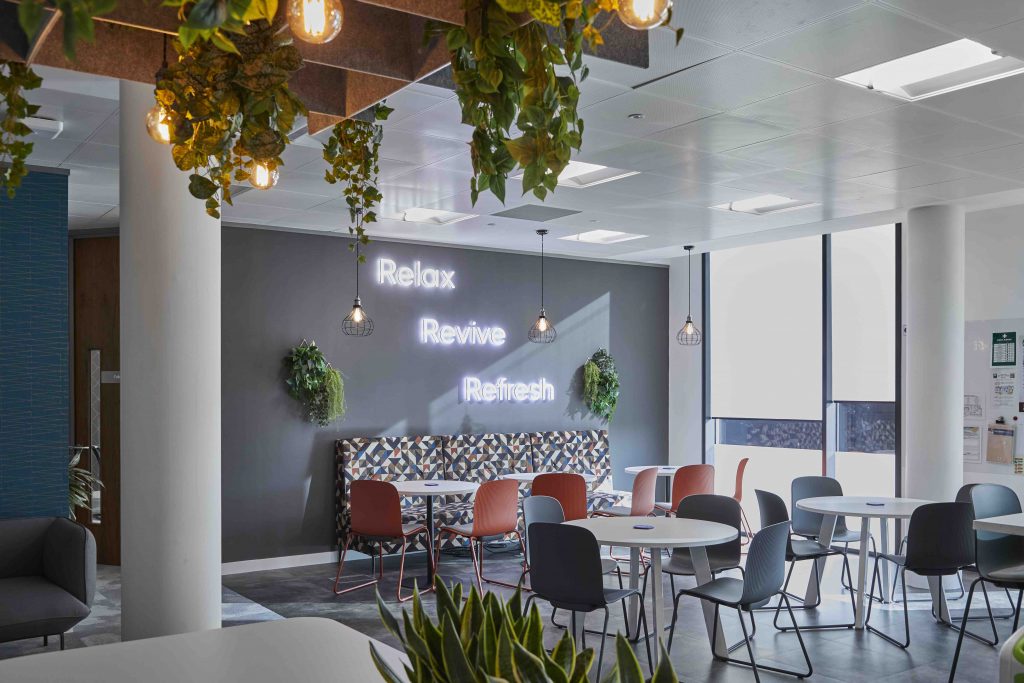 A holistic approach
Your space can help ease patient anxiety through the use of claiming greenery, feature lighting, and acoustics. By taking a holistic design approach, we ensure an air of calmness, confidentiality and privacy. Acoustic solutions can help avoid noise transference into public and staff areas to help create a relaxed and calming environment.
Planning an office refresh?
Contact our friendly team to organise a free consultation call and see what's possible with your workspace.
Our Process
Our 4-step process takes care of every aspect of your office. depending on your needs, the steps are available as a complete package, or as individual services.
Watch our video: how we work
Read More