Integration of net zero and sustainability culture
Originally established in 1994, Consultus is a world-class business energy consulting partner, trusted by clients for its ethical stance and for delivering measurable results.
Following a management buy-out five years ago, Consultus has seen a gradual evolution of the business identity, transitioning towards a net-zero benchmark and more sustainable market positioning.
As part of this transition, Consultus realised the need to move to a new space which better represented this evolving brand perception. Blueprint Interiors was approached to help bring these ambitions together in the new office, designed to promote a more hybrid style of working.
Integrating culture
Although they had been looking to improve their offices for a while, on 23 March 2019, Consultus made the decision to close their offices due to the global pandemic and the Government's work from home directive.
Prior to this, Consultus' workforce was 99% office-based, and the culture promoted a heavy reliance on all staff being present all the time. Returning to work in an entirely new office, particularly one that is designed to enable more hybrid styles of working, has not only helped to introduce a new culture, but it has also enabled people to feel safe working from the office. Creating an environment in which their people can work to their best ability.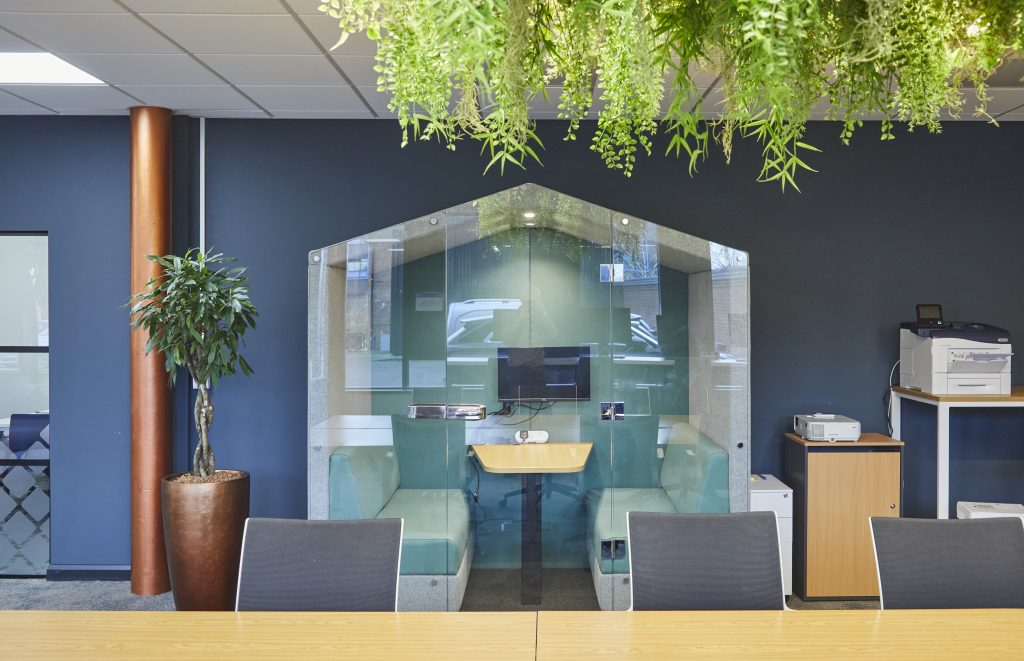 Designed for hybrid working
The layout of the new offices includes a ground floor, designed to be a free-flowing collaborative workspace. Kitchen and bar areas act as hubs for impromptu meet-and-greet opportunities, and a central couch area is well utilised for lunches and team meetings.
Conversely, the upper floor was designed for teams and individuals who prefer to work in a more traditional office layout. Sustainable desks and chairs provide comfort and style, while breakout areas and office space allow for one-to-one chats and larger meetings. These changes have proved to be working well and add to the variety of workstyles the new office space needed to accommodate.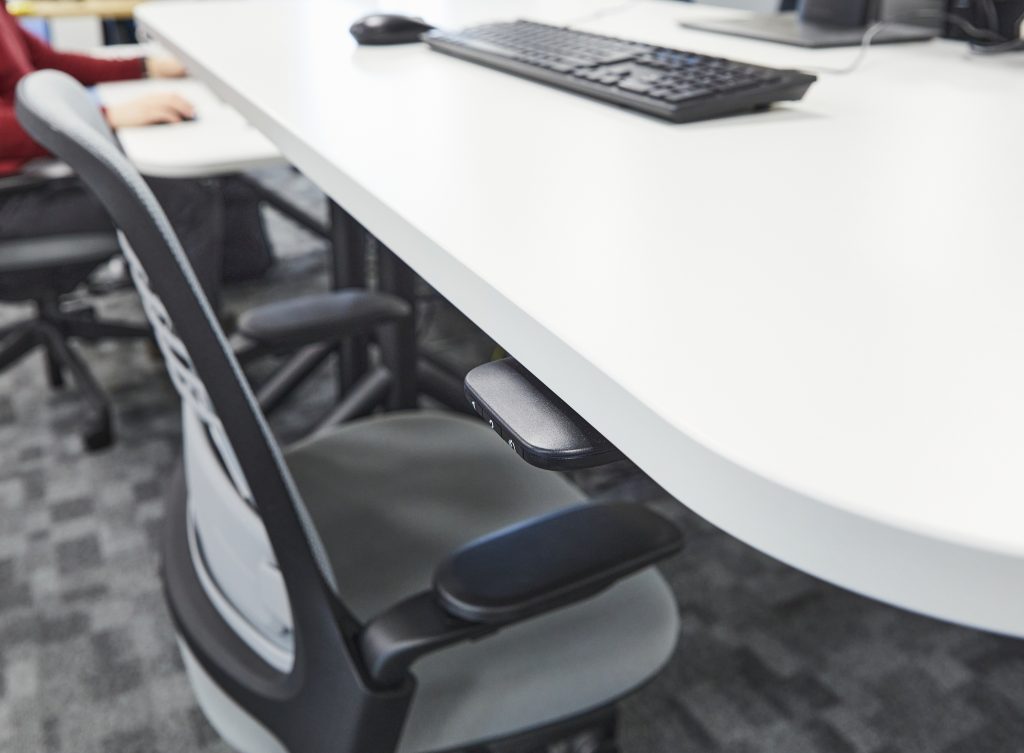 Ed Gray, Chief Technology Officer of Consultus International Group stated,
"During our research, we discovered Blueprint Interiors following a recommendation from a supply chain partner. We were initially attracted by their shared values conveyed by their website and were further impressed during our discovery sessions as every idea was fully explored and nothing was off-limits for consideration. "
"They really have done top a top-notch job and the execution of the design principles and choice of materials has shown a high level of practical expertise and total understanding of our needs."