TECHNOLOGY FOR WORKSTATIONS AND COLLABORATION
We're passionate about creating workspaces that get your organisation working to its full potential.
A technology-enabled workplace allows your entire workforce to connect and collaborate with each other, your client base and your supply chain, wherever they are. Our unique partnership with technology specialists TecInteractive allows us to deliver this for you.
Together we can offer expert product advice, installation services, ongoing tech support and workplace design and fit-out services, all in one place. We listen to your challenges, understand your needs, and offer turn-key solutions for creating workstations and collaborative spaces that transform your ways of working for the better.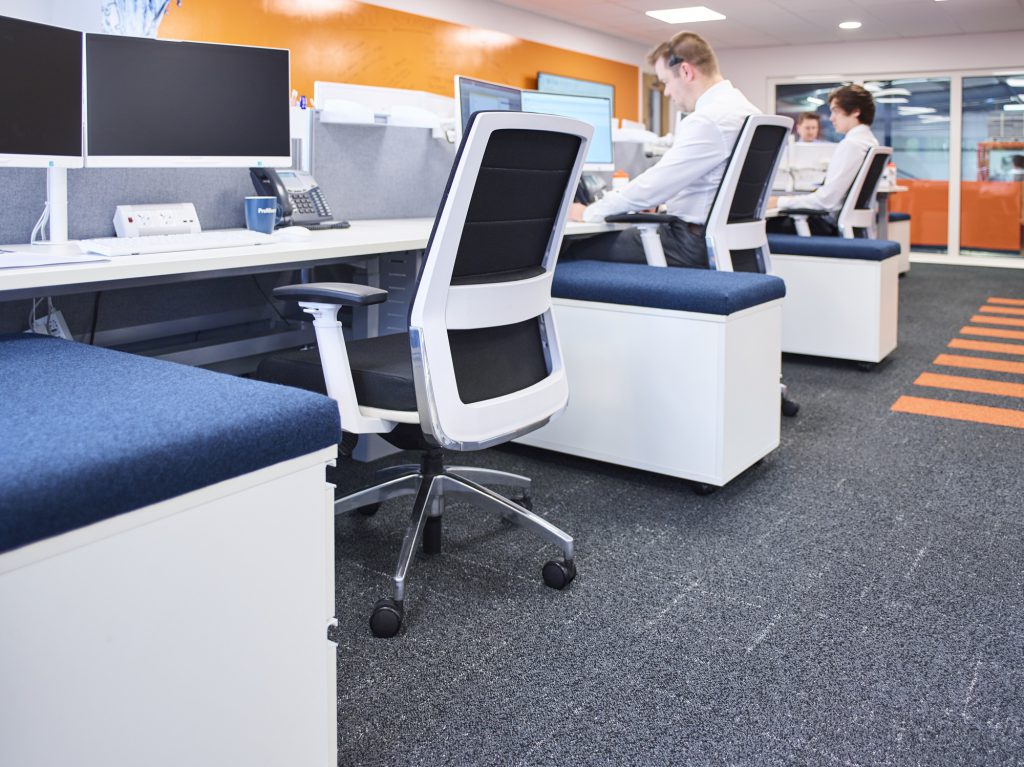 Start making the most of your workspace
HUDDLE SPACES AND MEETING BOOTHS
Offering flexible workspaces can massively enhance productivity, but ensuring these spaces are enabled with efficient technology is the real secret to success.
CLOUD-BASED VIDEO CONFERENCING
Turn any workstation into a video conferencing tool and enjoy secure, HD quality video collaboration with any number of contacts, anytime, anywhere.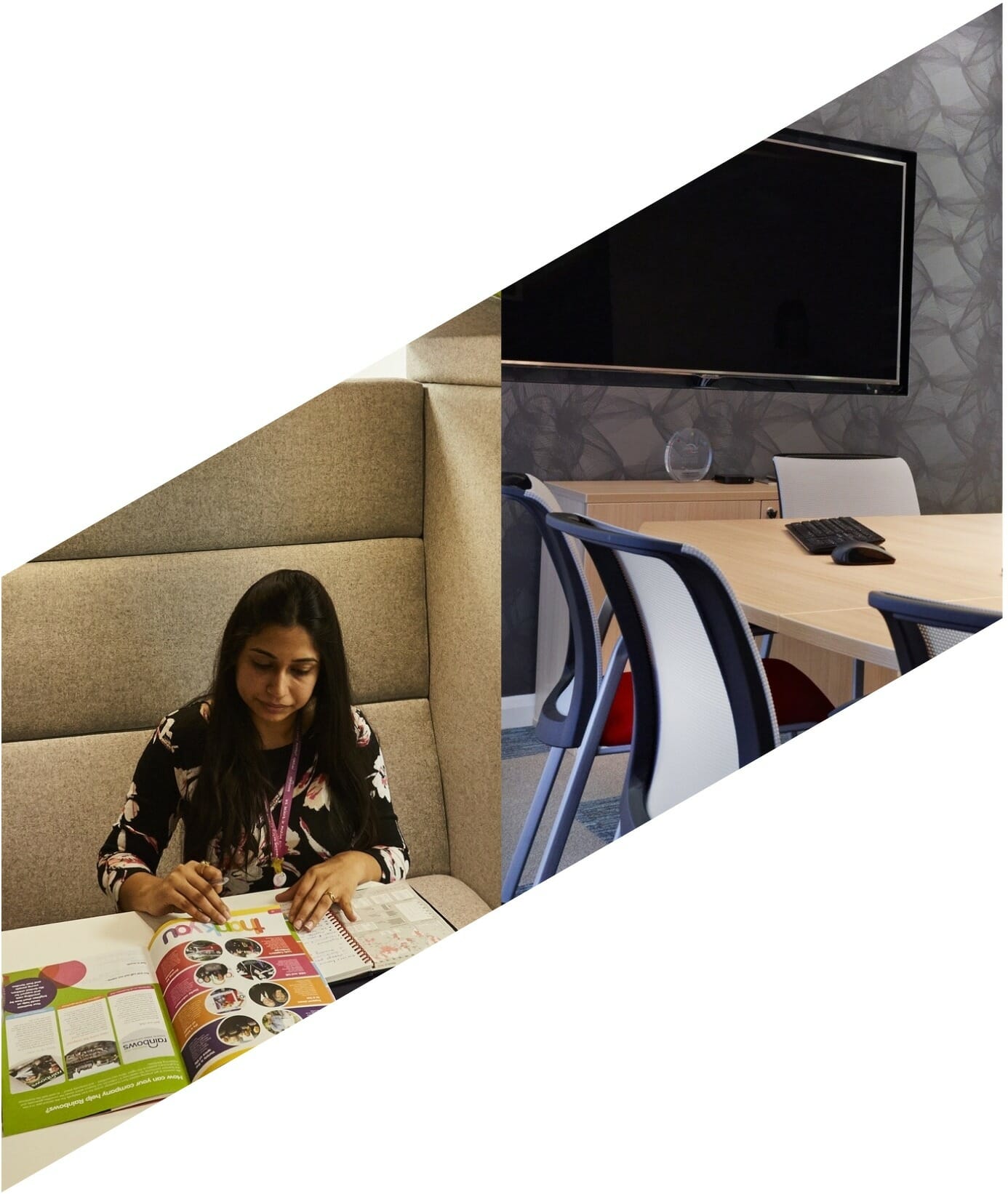 Talk to our team about your project
WE OFFER THE FULL PACKAGE
Creating inspiring workplaces that energise your staff, wow investors and impress clients is our speciality. Ensuring you have the right technology to fulfil your needs is an essential part of our service, but it's just one part of a greater whole.
We also specialise in office design, furniture, fit-out & refurbishment and workplace consultancy, so we can take care of every stage of your project from the inital concept for your office design to completed fit out. If you don't need the full service, you can pick and choose the bits you need our help with.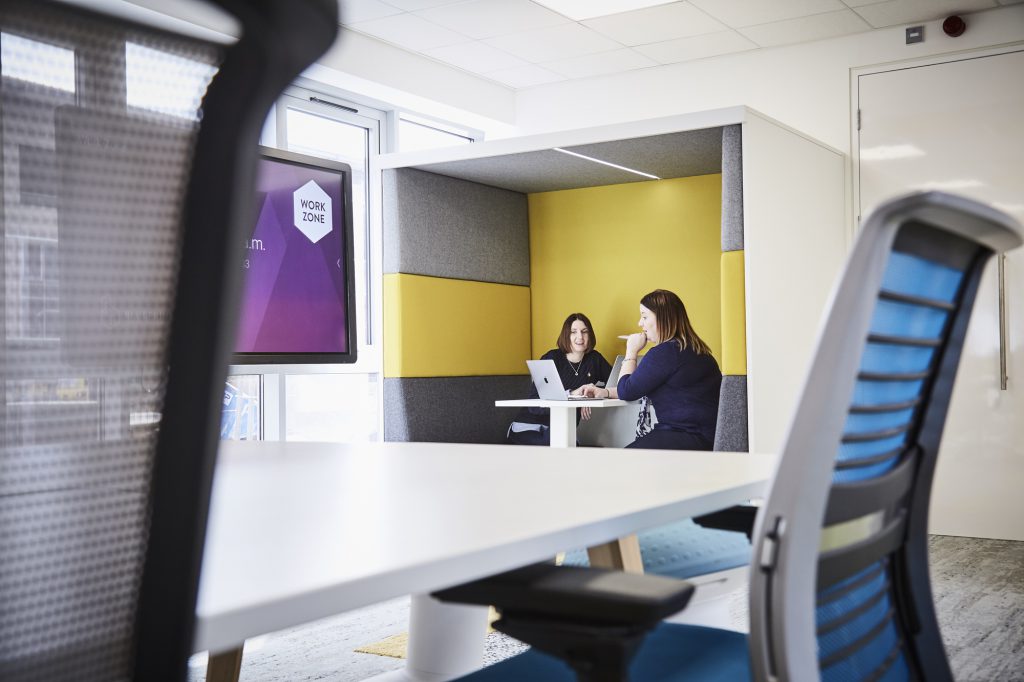 Our Process
Our 4-step process takes care of every aspect of your office. depending on your needs, the steps are available as a complete package, or as individual services.
Watch our video: how we work
Read More