Transformation of an Engaging Educational Facility for Young People
This project marks the fourth time that our team and R.E.A.L Education have worked together to design and fit-out a truly inspirational and engaging educational facility for a community of space users.
This time saw us take a former community building and breathe new life into the space by transforming it into a social hub and sports centred named 'Landmark'.
The R.E.A.L Foundation Trust, who operate the facility, was founded by R.E.A.L Education and is now a stand-alone charity that seeks to build resilience and self-esteem in young people and their communities.
ALIGNING BRAND AND COMMUNITY NEEDS
The space already had the core shell needed to create an incredible space, an opportunity too good to miss! Now it's complete, the project has enabled the R.E.A.L Foundation to deliver a superb facility that benefits an entire community. It also provides a modern facility from which R.E.A.L Education can deliver 'The Academy', a bespoke curriculum of sports and public services education.
Our brief included design consultancy to determine how the space could be used effectively, and a three-phase project management plan. The overarching aim was to deliver a design that encompassed the culture and vision of the separate R.E.A.L brands, and to ensure the space brought value to the local community.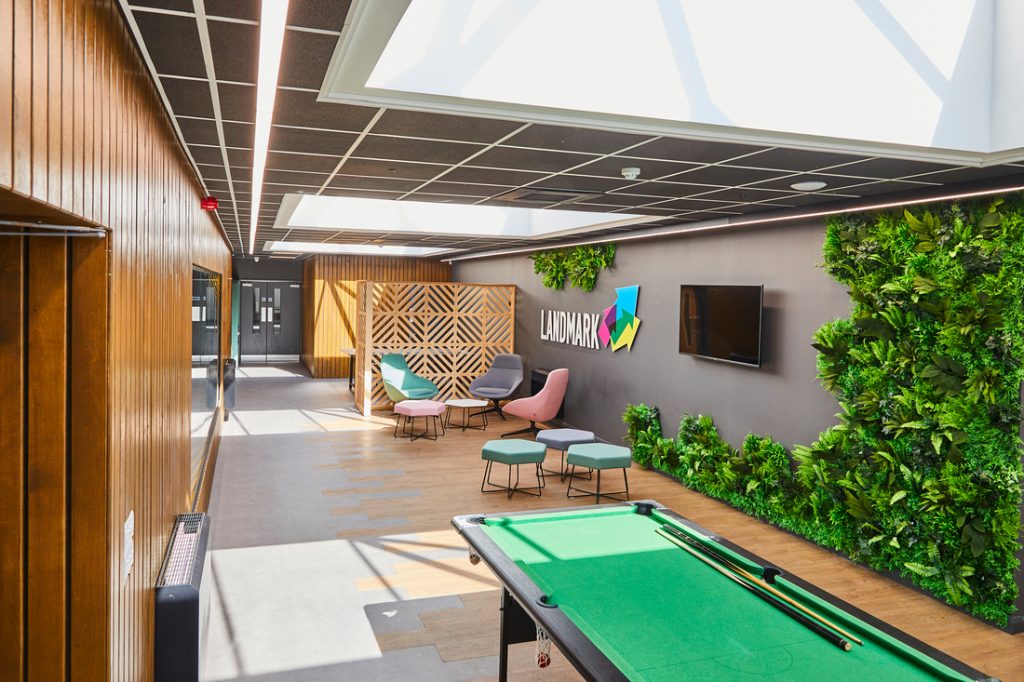 A SPACE FOR ALL THE COMMUNITY
After many months of restoration, the new centre is available for community use and for hire by businesses and individuals. 'Landmark' offers a sports hall, a boutique gym, meeting rooms, physiotherapy services, coaching and fitness training provided by Performance 360 as well as hot pod yoga. Every aspect of each specific area was designed and delivered by our multi-talented team.
Outside there are large LED advertising screens where local businesses can promote themselves which also helps to generate revenue. The plan is for all profits to be re-invested to enable the R.E.A.L Foundation to embark on further projects that will benefit local communities.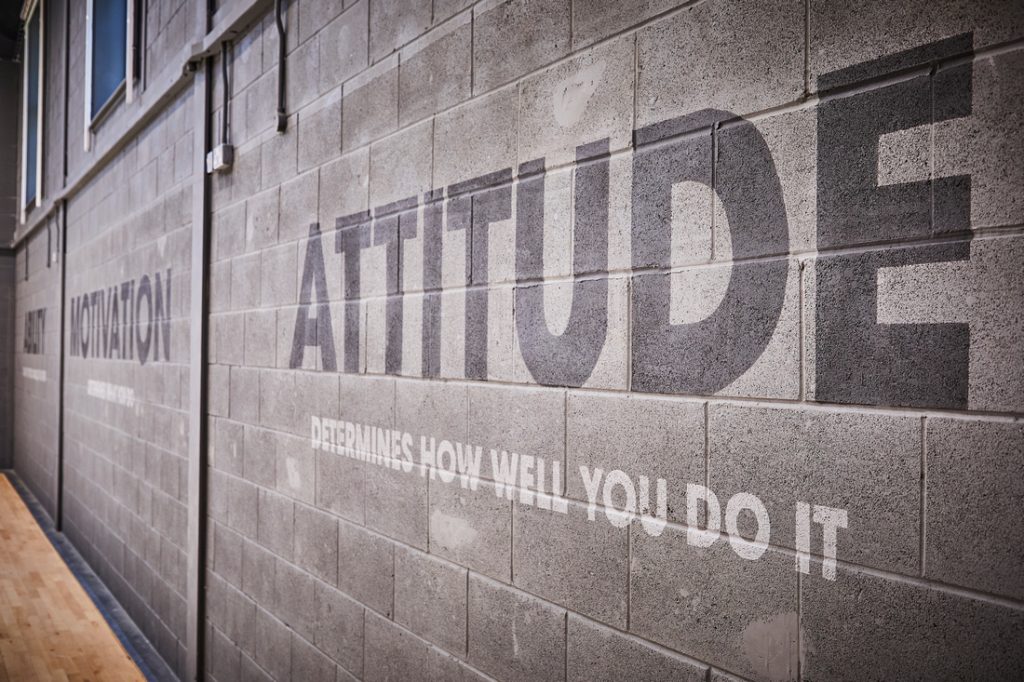 Richard Smith, Co-founder and Joint Managing Director of R.E.A.L. Education stated, "We chose Blueprint Interiors to partner with us to create 'Landmark' because they fully understand our brand and values, their designs inspire and motivate people, and we knew we could trust them to work closely with us as each phase was delivered."
R.E.A.L. was established in 2008 to provide creative educational solutions for children and young people, between the ages of 5 and 19, who may be "lost to learning" or "hard to place". R.E.A.L. is an acronym of the phrase Re-thinking Engagement and Approaches to Learning which spell out that, for some students, success in the education system means offering something different.
"Our Foundation seeks to build resilience and self-esteem in young people and their communities. We believe that education is at the heart of positive change and we hope that 'Landmark' will have a lasting impact on the local community by providing essential wellbeing and educational services."