8th Mar 2023
We've Completed The Flagship Bupa Wellness Centre Fit Out
We've completed a six-figure fit out of a new Bupa assessment centre in Cheshire jointly with Enigma Wellness.
The new healthcare assessment centre is located at Portal Business Park on the outskirts of Tarporley. The building started out as 3,230 sq ft of commercial office space and has been transformed into a flagship Bupa and Enigma Wellness health assessment centre that delivers treatment and diagnosis.
This is the first joint centre between Bupa and Enigma Wellness. The centre will provide a number of enhanced health and wellbeing services, including health assessments, private GP appointments, physiotherapy, muscle, bone and joint services and menopause support to people within their catchment area.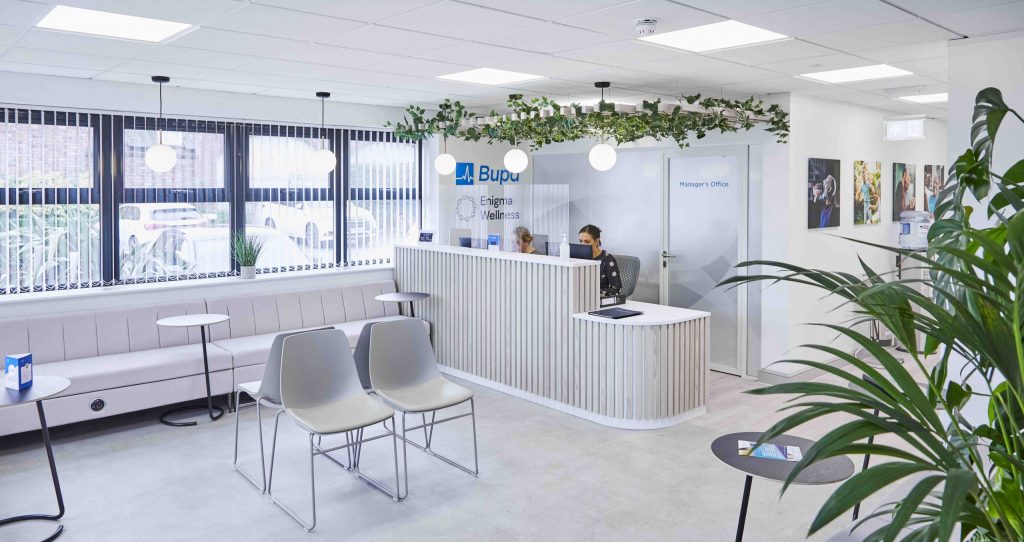 Commenting on the fit-out, Niki Fieldhouse, Project & Marketing Manager from Enigma Wellness said, "This is definitely the blueprint we will follow in future as the finished centre is spectacular. We are now in a perfect position to expand and create a wellness hub in the centre of Cheshire. The space was a blank canvas yet Blueprint Interiors has been able to interpret our vision into reality due to their expert knowledge and expertise in design, healthcare and CQC regulations. Bupa has been blown away with their attention to detail and how the requirement to combine safety and hygiene has not been compromised by the need to deliver a high-quality calming environment, befitting of a paid-for healthcare experience."
People-focused design
The fit-out includes a welcoming reception centre with four treatment rooms and a pathology lab downstairs. There are a further five consultation rooms upstairs for private consultations and assessments, including a staff dining and training room.
Mental health and well-being have been central to the designs throughout the space, ensuring a people-first focus.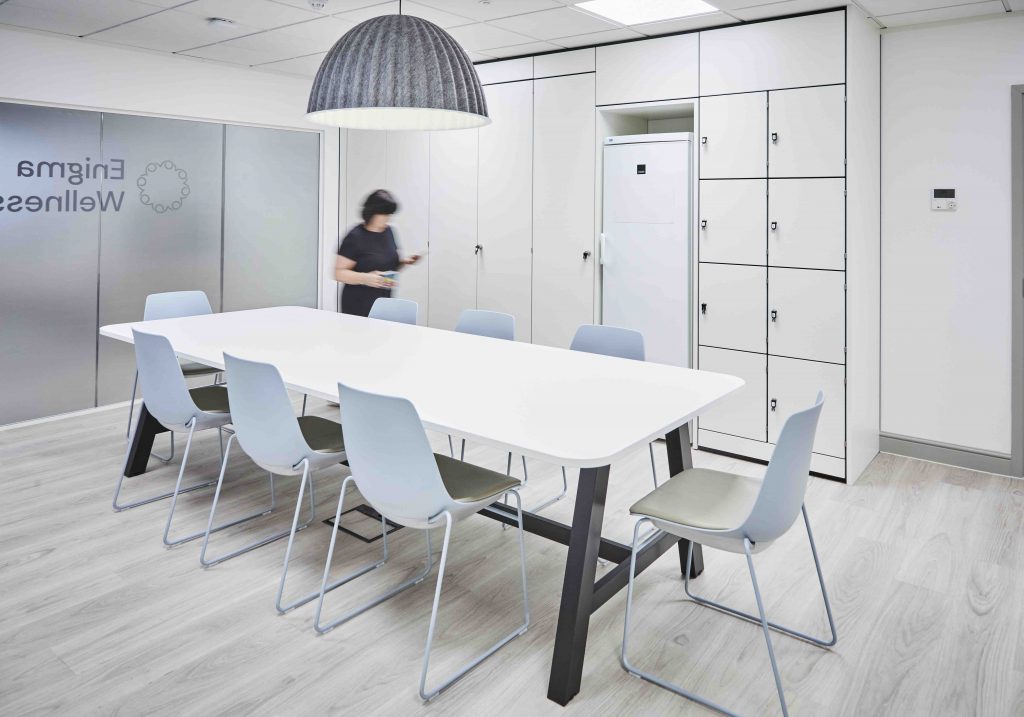 A calming experience
The private practice needed a calming and inviting patient experience, reflecting Enigma Wellness values. To achieve this, we used soft furnishings and introduced biophilia, feature lighting, and acoustics. A holistic design approach was developed to ensure an air of calmness, confidentiality and privacy. Avoiding noise transference into public and staff areas was essential to patients and employees while enabling staff to enjoy break time away.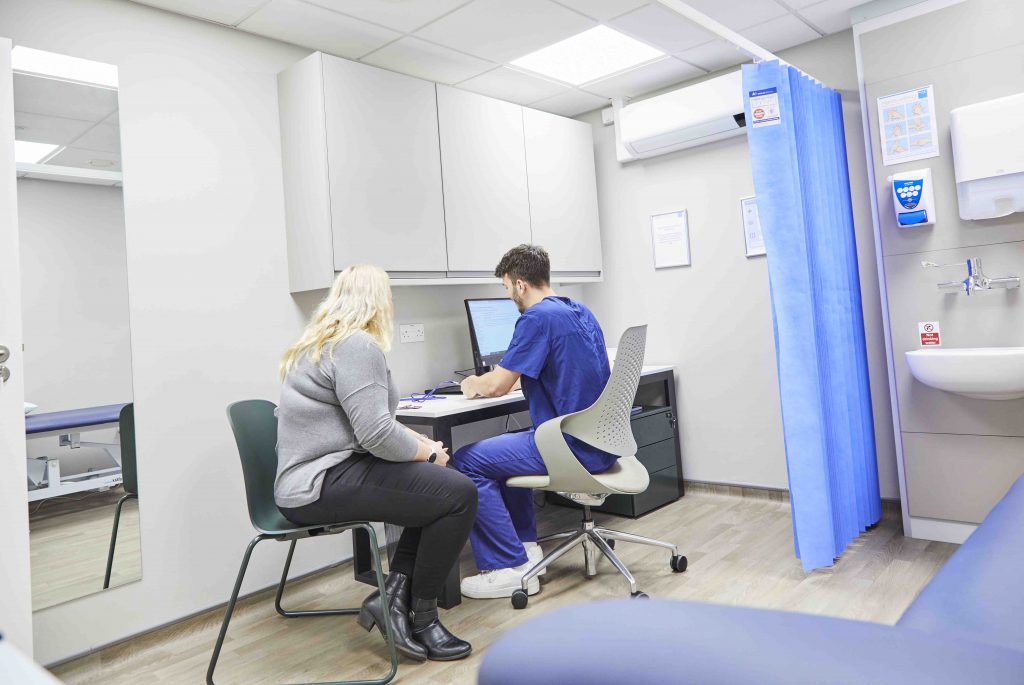 Hannah Dixon, Lead Project Designer added, "As with any design and build project, the real hard work is done during the discovery phase – the devil is in the detail! Working with the Enigma Wellness team in the defining stages enabled us to realise, in detail, their vision and develop that within the design. This ensured total clarity, and the finished outcome met all expectations. We were thrilled with the feedback from Enigma and Bupa and look forward to developing our working relationship in the future."