15th May 2019
Utilising Technology in the Workplace: What's the Secret?
Integrated technology like AI is becoming more and more accessible at home, so it's no surprise that businesses are wanting to start utilising technology in the workplace too.
Technology is often at the centre of a lot of our conversations around designing a workplace that provides a positive experience for the people using the space.
You might be an architect who uses CAD software, or an education provider using interactive whiteboards. Whatever it is, we all use technology to support us in our jobs.
But how do you know that investing in technology is going to help your people to work more efficiently? And how do you make sure it's going to be utilised in the way that you think it will be?
The secret is to start with your business and the people within it.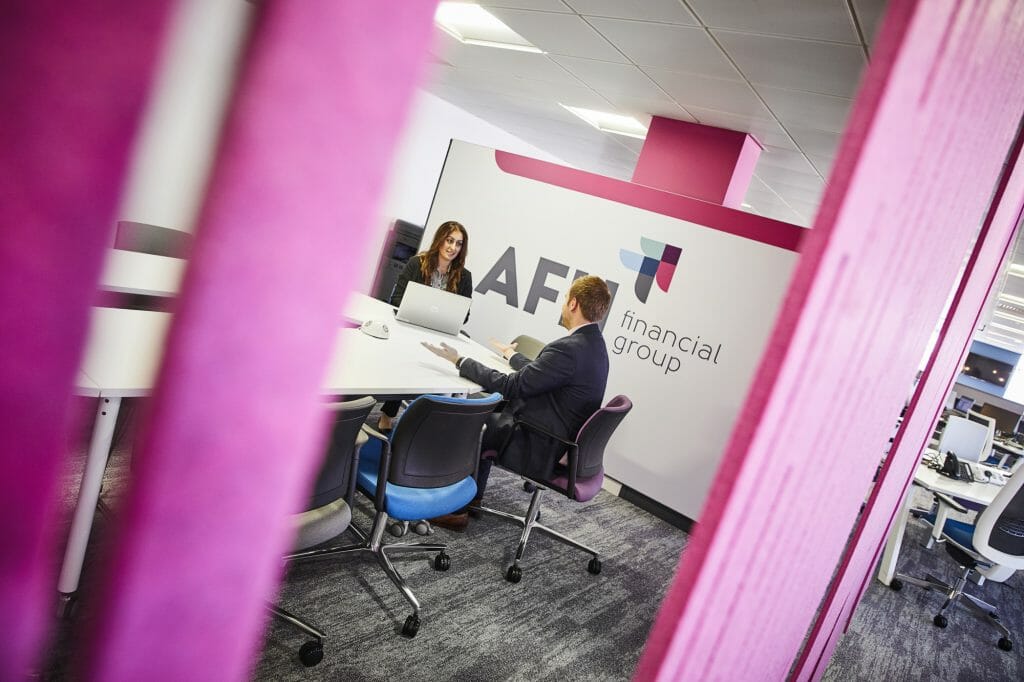 Look at your workflows
There's a massive amount of value and power in understanding exactly how your team work. It means you can use this knowledge to design an environment backed up with technology that fully supports them.
Ask things like:
How do your people undertake tasks? What processes do they use? Who's involved in these processes?
These are all questions that are going to help you decide on the technology that'll support the inner workings of your business. They may seem a little obvious, but getting answers down 'on paper' enables you to visualise your workflows. It could also help to identify sticking points that could be improved with the use of certain technologies.
Tip: Project management tools like Trello or Asana are fantastic for managing group or individual projects.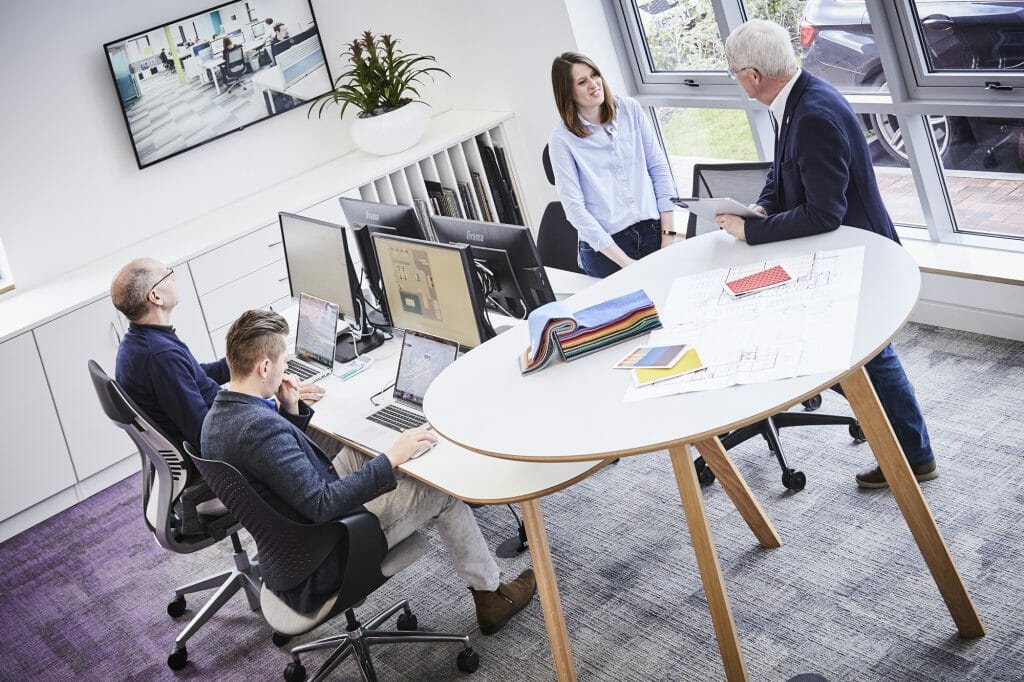 Which information do your people need to access?
Having access to the information and knowledge that you need, when you need it, is essential for keeping up efficiency and engagement at work.
Whether your team use shared calendars, work on spreadsheets and plans, use imagery to create content, or regularly give presentations, you'll have resources that need to be accessed at some point in any working day. The question is, how easy do you make this for your teams?
Steelcase talk about how "technology enables better experiences that allow us to navigate place, time, resources and commitments seamlessly." For example, establishing a central hub where people can access their resources, and providing hardware that works with it will allow your staff to navigate and share information whenever and wherever they are.
Tip: Google Drive and Dropbox are great for instant file sharing between colleagues, and you can invite people outside of your organisation to share files too.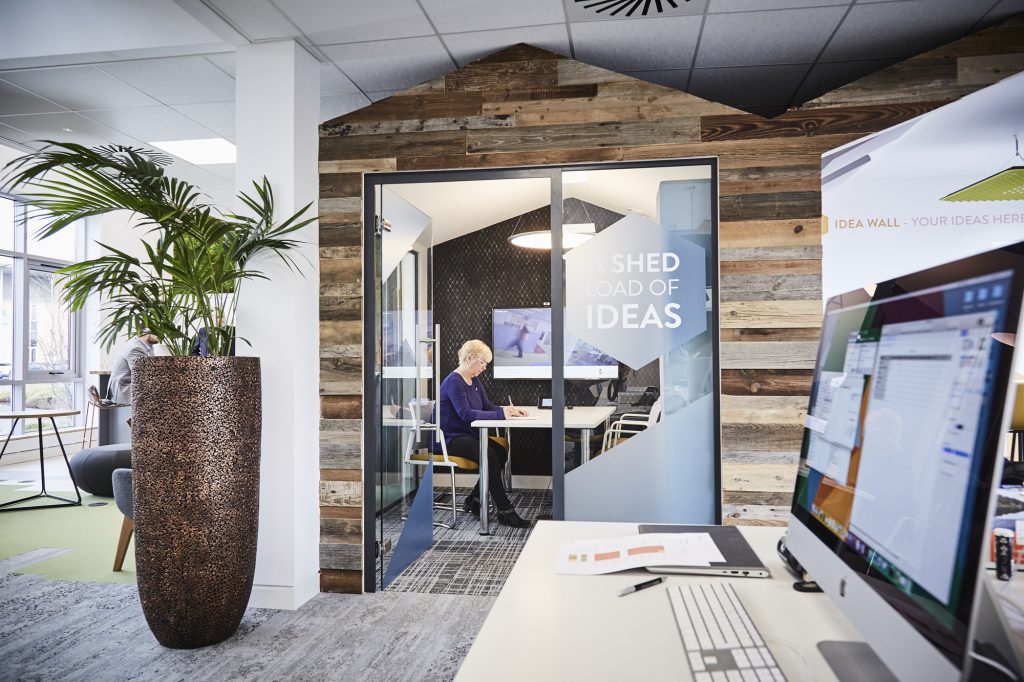 How do your people work together?
Technology can really open-up internal communication channels and enhance the experience of collaborating with your colleagues.
If your people often work in teams, look at providing data and power-enabled group workspaces. Just ensure there's the ability for seamless integration between devices or external locations so that teamwork is more enjoyable for everyone involved.
If you often present to people in your offices then a presentation screen with wireless screen-sharing abilities can take what used to be a 'clunky' task and make it much more productive. It also means that whoever is presenting can focus on the task at hand, and forget about whether the technology is going to hold up or not!
Tip: StarLeaf is a fantastic tool for seamless collaboration between teams, wherever they are. It's video conferencing software that can be used on desktop, laptops or mobile. So it's really simple for you to use it in a meeting room or remotely, and it has a chat function and screen sharing too!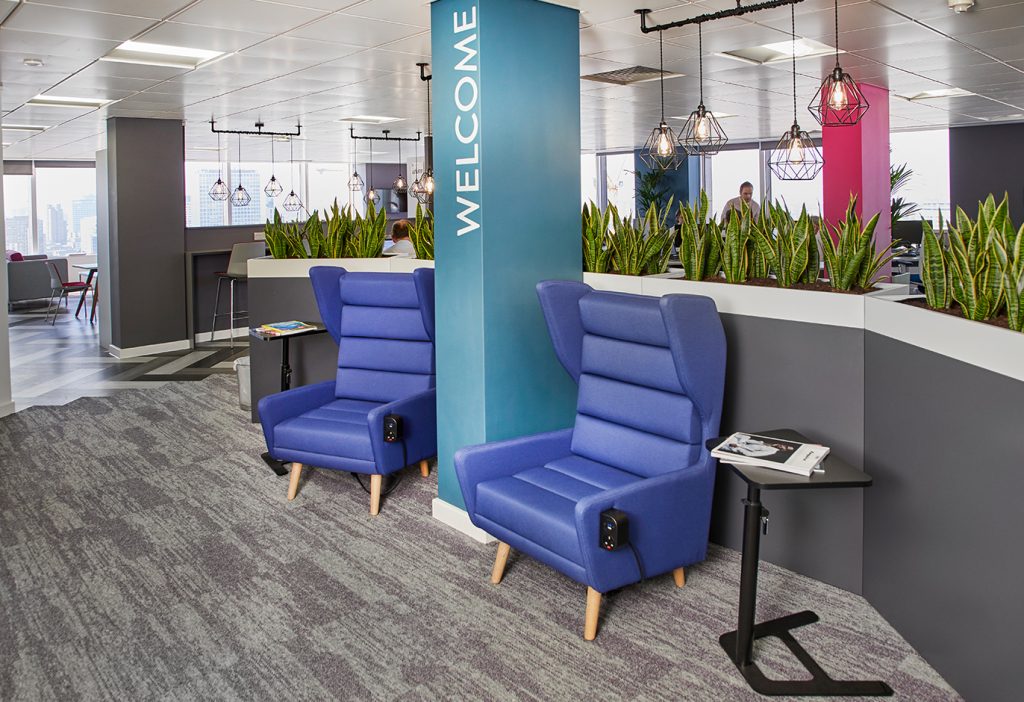 Can technology improve your customer service?
Internal communication is extremely important. But let's not forget about those people outside your organisation who might want to talk to you… your potential customers.
Introducing technology to give your prospective clients and customers a better experience when they interact with you can go a very long way in terms of gaining and retaining business.
Customer Relationship Management (CRM) software is great for managing customer communications. And utilising technology in other areas of the workplace such as the reception area or outside meeting rooms can help create a workplace that runs nice and smoothly for your visitors and staff too.
Tip: If you have a busy reception area, a digital visitor sign-in system can help you manage visitors and reduce their waiting times. The Evoko Liso room booking system is another example of an intuitive system that helps people to ensure they're in the right meeting room at the right time.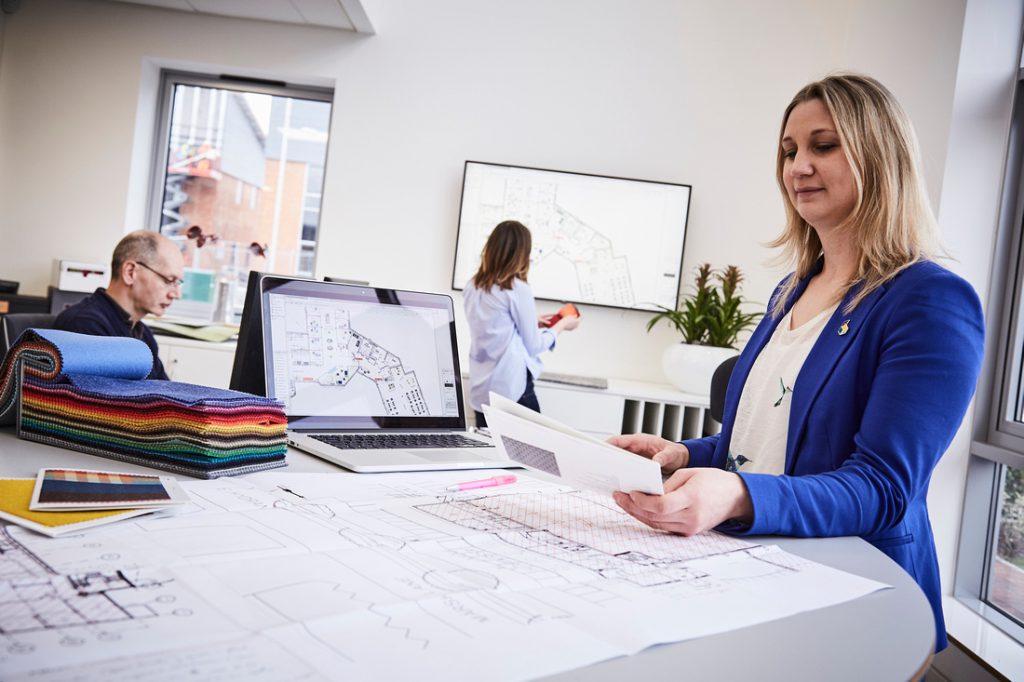 What else can tech do for your business?
Utilising technology in the workplace could be the edge your business needs to get one-up on the competition.
If you're interested in seeing how technology can benefit your people, our living office and showroom, WorkLife Central, is the perfect place for you to come and try out some of the latest tech for yourself.
Get in touch to arrange a visit, we'd love to show you around!