4th May 2022
The Importance of Materials in Office Design
When you think about a great office design, you might think about useability, flexibility, design, light and colour, and these are all great, important features! But one area that often goes unnoticed is the materials that make up our workplaces. From soft furnishings to flooring, and desks to decorations, materials can have a great impact on the usability, durability and overall aesthetics of an item. Let us explain how!
Materials and Culture
The materials used in an office can tell you a lot about the kind of company that uses the space. For example, a growing number of companies are focusing their brand on being 'sustainable champions'. For them, using sustainable materials in their office design can serve as a constant reminder of their vision and pledge.
For example, the use of cork has grown massively in the last few years. As the harvesting of cork doesn't require trees to be cut down or 'harmed', it is often seen as a more sustainable alternative to other wood products.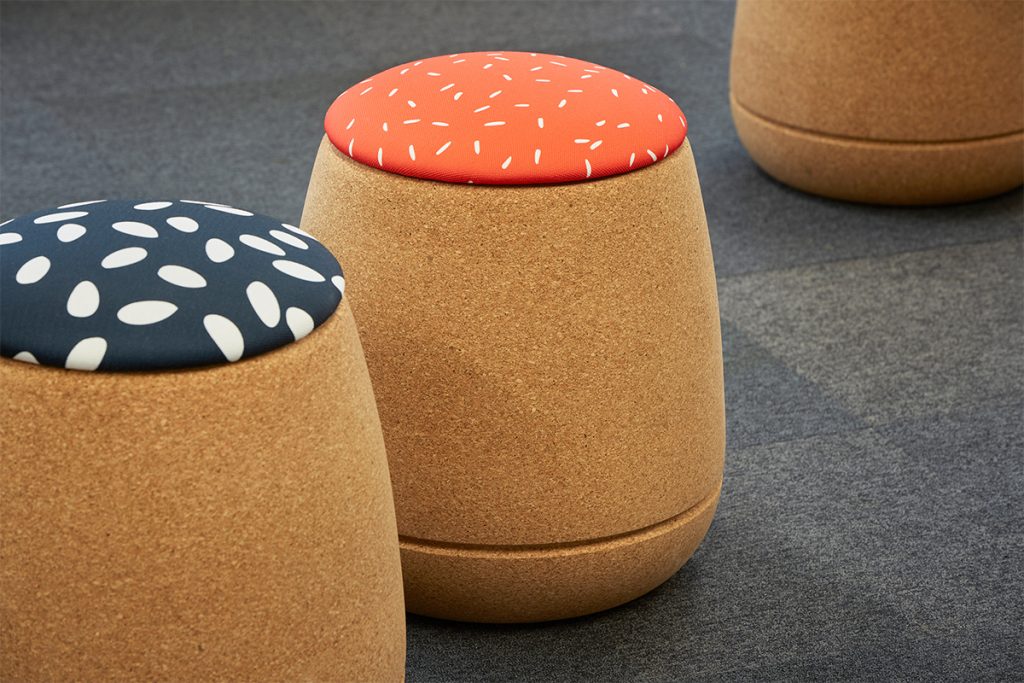 Materials and Acoustic
Noise is a major issue in many offices. The more people you have working in a space, the noisier the office will get. But what you might not know is that certain materials can have a positive effect on the internal acoustics. For example, soft furnishings such as fabric sofas, rugs and cushions can absorb a lot of the sound waves bouncing around your office space. By doing this, these materials can reduce the distance noise travels, keeping personal conversations more personal, and avoiding distractions for others.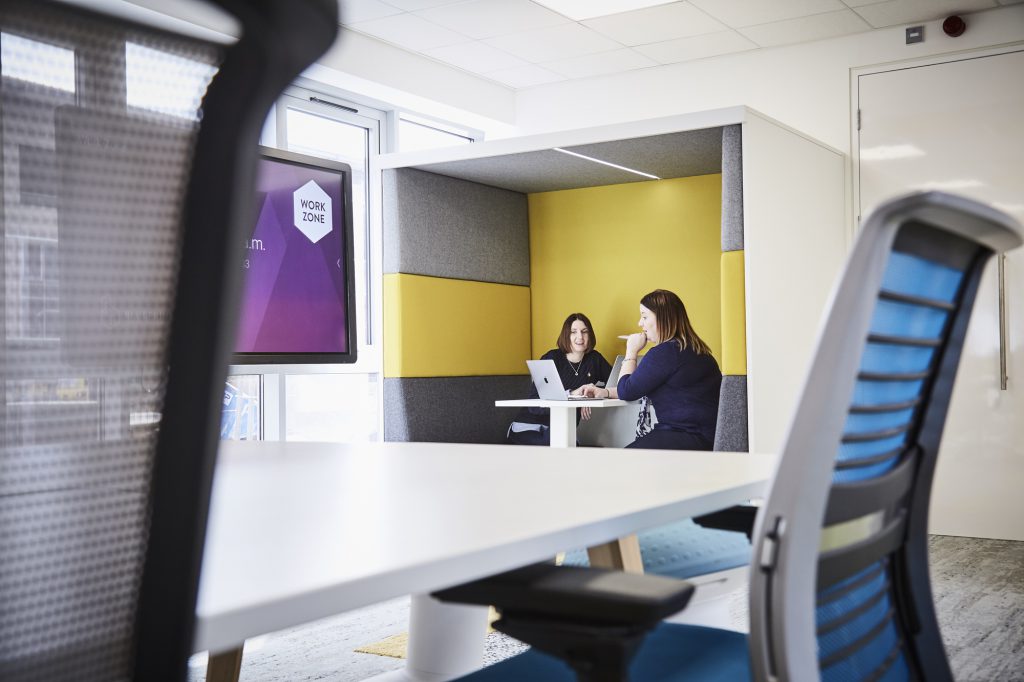 While all types of soft-furnishing will work to dampen soundwaves, there are some pieces of office furniture that are designed with acoustics in mind. For example, this light fixture that we installed at Cadeby Homes serves to illuminate the office, while the soft materials dampen reverberation.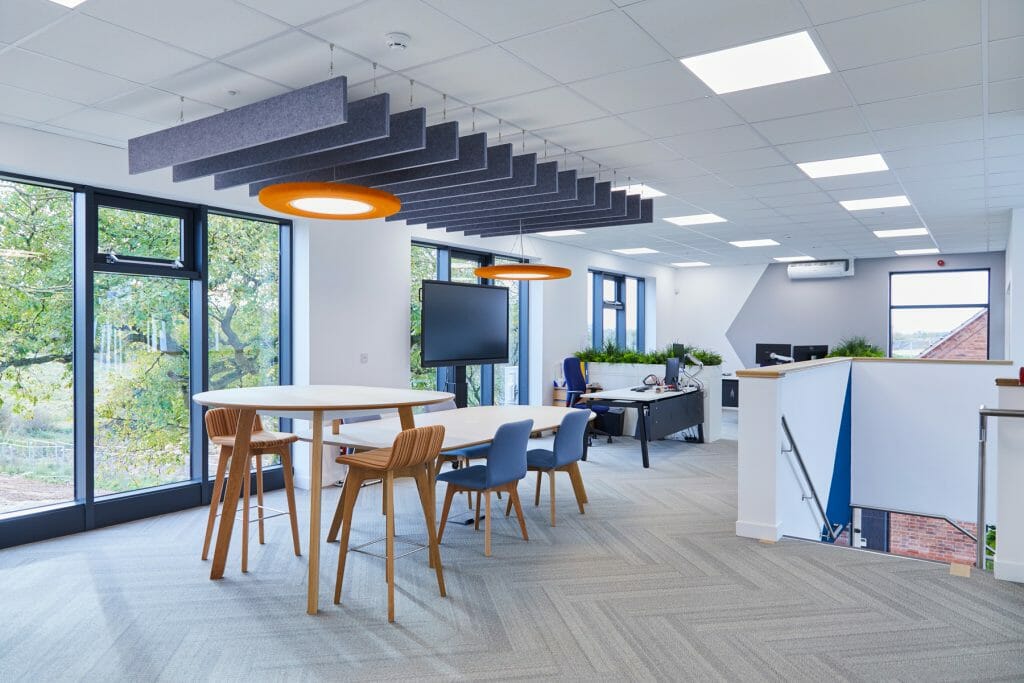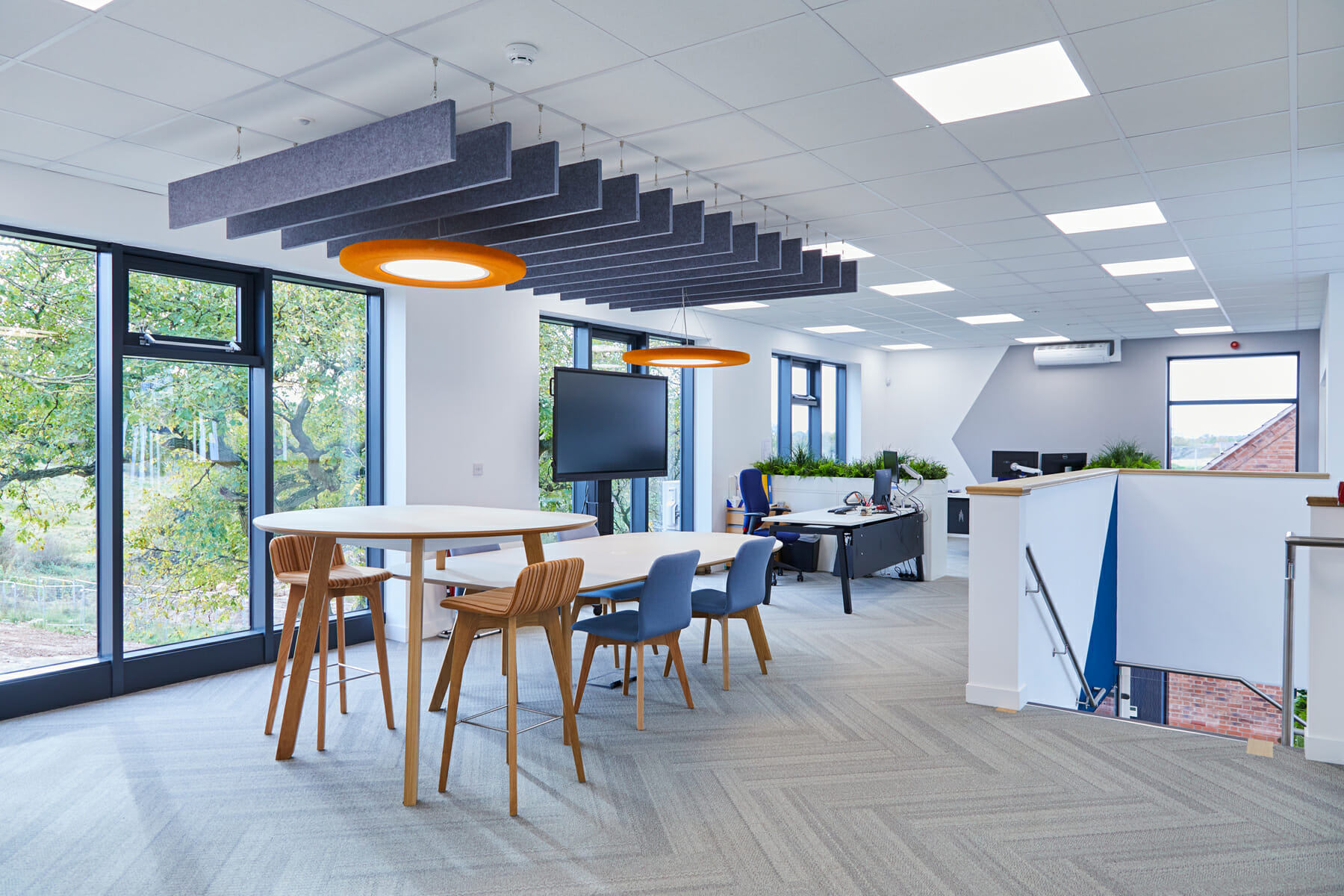 Materials and Wellbeing
Believe it or not, the materials that you choose in your office design can have a positive (or negative) effect on the wellbeing of the people who work in it.
The WELL Building Standard lays out several guidelines that companies can follow when choosing materials for their office fit-out. It's well known that materials such as Asbestos and Lead can lead to long-term health problems, but there are a number of other relatively common materials that may adversely affect the health of those in a close vicinity, especially when in higher concentrations. With that in mind, all WELL-Certified buildings must pass a series of safety precautions relating to the materials used
Aside from physical health, the materials used in an office can also improve mental health. There are a number of studies that show the positive effects that natural materials have on our mental health. Materials such as wood and cork, and biophilic materials such as living moss and plants all help to make us feel less stressed and more relaxed at work.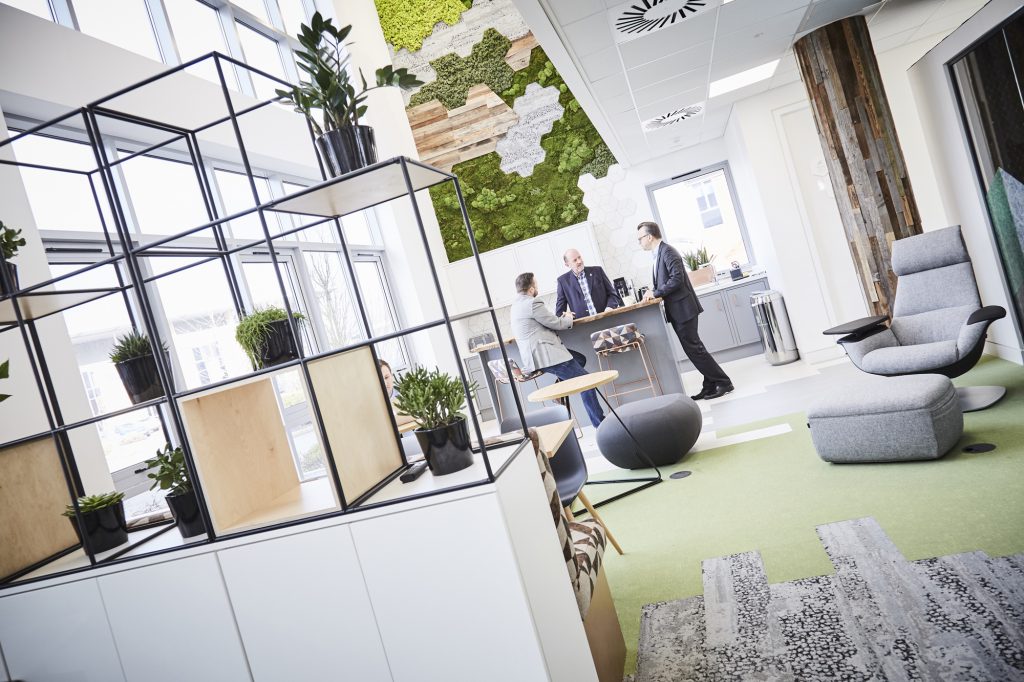 To see more of the materials that we use in our own office and learn how they might come together in a real, functioning workplace, check out our virtual tour. Or, if you'd like to learn more about the importance of materials in office design, or if you're looking to transform your workplace into a more sustainable, efficient, and agile environment, get in touch with us today.