Catering and Social Space Refurbishment
MIRA Technology Park is a 1.75 million sq ft estate and one of the UK's leading enterprise zones for automotive research and development.
The MIRA team came to us needing a new design and complete refurbishment of the technology park's social space and catering facilities.
refurbishment and fit out
The challenge on this project was to ensure that the social hub could remain open throughout the refurbishment and fit out phases, so that the facility could remain operational during normal working hours.
Our team worked closely with MIRA to create a delivery programme that caused minimal disruption to the existing services.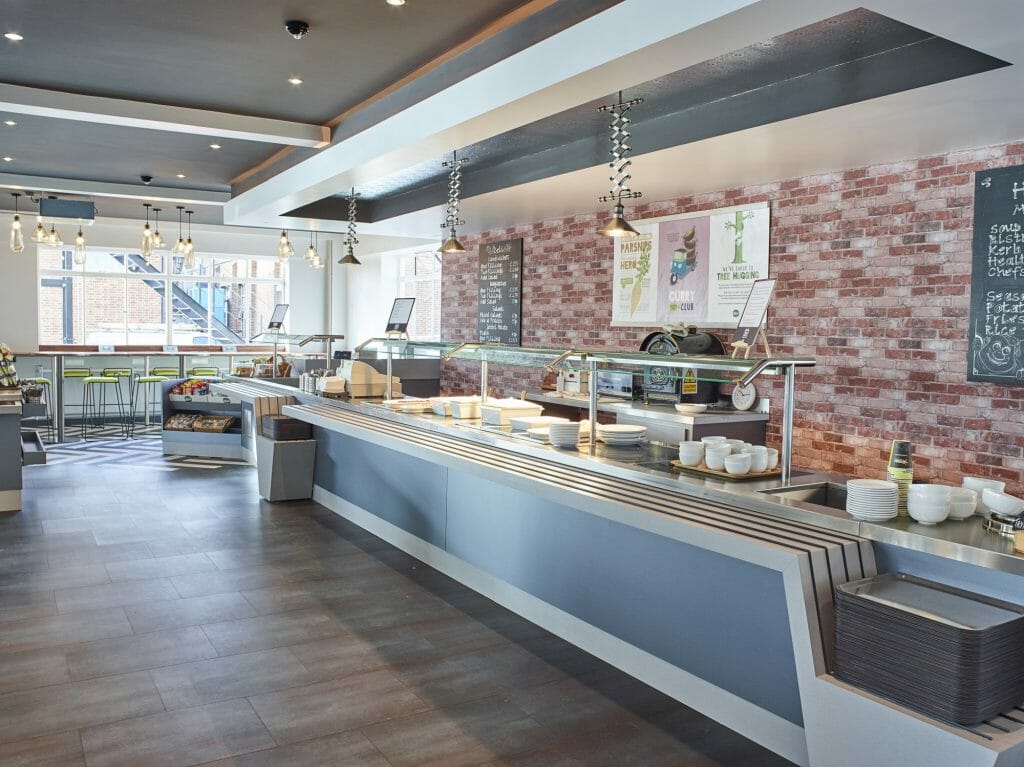 Branded interior design
The shared food and social hub comprising a canteen, communal space and Costa Coffee has been completely refurbished, incorporating MIRA's branding throughout the design.
The site originated in the 1940s, so we ensured that the social space refurbishment incorporated images from the park's history, creating a sense of place and purpose for its users.
We've seen a lot of change here at MIRA Technology Park over the past few years and months and it was great to see a company like Blueprint coming in, understanding our brand and our objectives for this project and helping us to bring them to life in our new food and social hub.
This was a fairly complex project, with Blueprint managing it and some of the on-site maintenance team doing certain aspects, along with the need to keep our existing facility operational, so it was great to see everyone working together to make the project a success.
I'm delighted that by working with the Blueprint team, we've been able to solve the problems that we set them at the start of this project to deliver a fantastic new focal point at the heart of the park where people can take time out from their working day to eat, relax and socialise.
Ready to transform your workplace?