OUTSTANDING SCHOOL REFURBISHMENT & Education FIT OUT
Our ultimate aim is to create stimulating learning environments where students and staff are inspired to achieve their goals.
We're more than a school refurbishment contractor. We design and fit out motivating spaces at a variety of educational facilities across the Midlands.
We work with schools, colleges, academies and universities, bringing life to new-build education projects and reviving existing teaching facilities.
Every project is planned for minimal disruption to the day to day running of your school or other education building. And our experienced team of designers and project managers ensure your project is delivered on time and on budget.
Ultimately, our design consultants help you create spaces where your staff and students can thrive.
Turnkey school refurbishment solutions
Every space in your school should be designed to support the staff and students using them. We help you ensure that they are.
We manage every aspect of your project from start to finish. From initial concepts and interior design to sourcing high-quality materials and furniture, we take care of the entire school refurbishment and fit out.
Previous projects have involved transforming school libraries, classrooms, dining halls, staff rooms, visitor reception areas and other engaging learning spaces.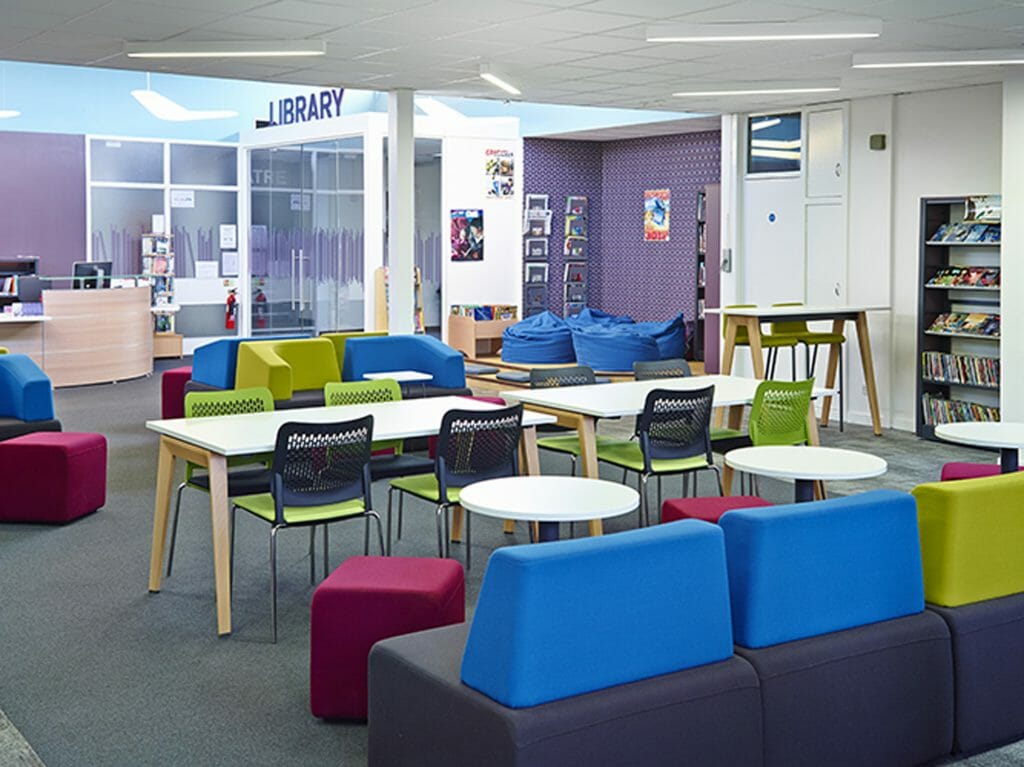 EDUCATION refurbishment & FIT OUT
We also work with other educational institutions such as colleges, academies and universities to complete high-quality fit outs in areas across campus.
Lecture theatres, libraries, seminar rooms, laboratories and other teaching spaces should all be supporting and inspiring your students. We design them to do just that.
We not only support on the refurbishment of these areas, but can offer more strategic advice on aspects such as way-finding and wellbeing too.
Recent projects include MIRA technology institute, a new-build which included the installation of specialist teaching facilities for its students.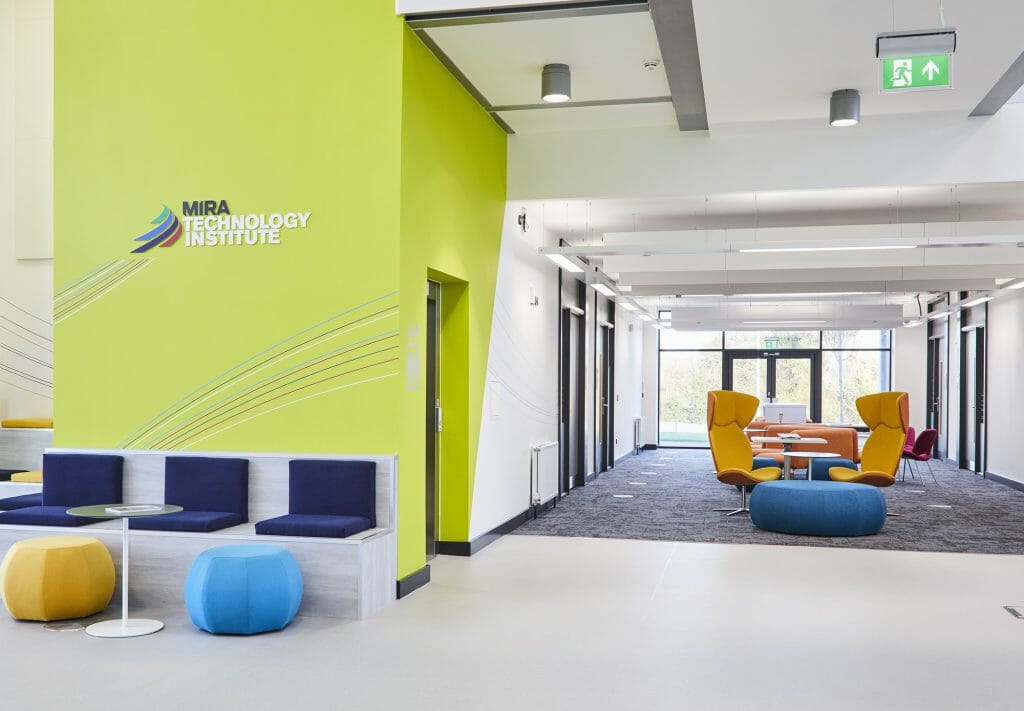 Planning a refurbishment or fit out of your education space?
Contact our friendly team to organise a free consultation call.
Meticulous Planning, Minimal Disruption
We create high-quality educational facilities for staff and students, with minimal disruption in the process.
Before your school refurbishment begins, we work closely with your team to create a project plan that doesn't affect your timetables.
Previously we've worked with schools to deliver projects in phases. Our project with Ashby School was split up so that works on the canteen, classrooms, library, staff room and reception area were completed separately.
Our Process
Our 4-step process takes care of every aspect of your office. depending on your needs, the steps are available as a complete package, or as individual services.
Watch our video: how we work
Read More