31st Jan 2017
The Top Five Trends to Boost Workplace Wellbeing and Happiness in 2017
Spacestor who we are dealers of recently published an interesting blog examining the top trends for improving workplace wellbeing and happiness in 2017.
2016 was a pivotal year for workplace design, which saw companies big and small, from across the world, place it at the core of their ethos and culture.
Many companies have taken the lead of global brands like Google, Instagram and LEGO to create workspaces which are at once functional, quirky, innovative, cool, collaborative, full of tech and future-proof.
These forward-thinking companies have fully embraced the notion that providing workspace which nurtures their employees' well-being and happiness results in greater retention, staff loyalty and productivity which, in turn, boosts their bottom line.
The team here at Blueprint couldn't agree more. One of our core beliefs is that a happy working environment can boost a business' success.
But don't just take our word for it.
We've teamed up with workplace health and happiness experts Henry Stewart and Andrew Harris to get their views.
Henry is the founder of training company Happy. Its manifesto is the definitive guide for anyone who wants to transform productivity, loyalty and innovation within their organisation.
Andrew is a workplace health and wellbeing specialist from the Leicester Fit for Work Team. He has more than 15 years' in creating employee health and wellbeing strategies for businesses of all sizes, including NEXT, Highcross Shopping Centre, Nottingham Trent University and the Wates Construction Group.
Here are their thoughts…
1. Employees are your No.1 Customer
One of the biggest trends in 2016 was how the companies started to utilise the employee/candidate experience as a driver of talent attraction and retention, something that will continue to evolve as we move into 2017.
Simply put, more and more companies are realising the correlation between a positive employee experience and hiring the best talent.
According to Spacestor, 70% of businesses have invested, or plan to invest, more resources into improving your employee/candidate experience in 2017.
Henry said: "I love the concept. It's very much in-line with ideas like HCL's 'employees first, customers second' or Rosenbluth's 'customers come second'.
"I still don't think enough companies recognise that happy staff = happy customers = happy profits."
Andrew added: "Your staff are your most valuable asset.  Empower them, engage them, motivate and nurture them. If you can do all that they'll flourish.
"Richard Branson is famously quoted as saying 'Learn to look after your staff first and the rest will follow'. That's good advice."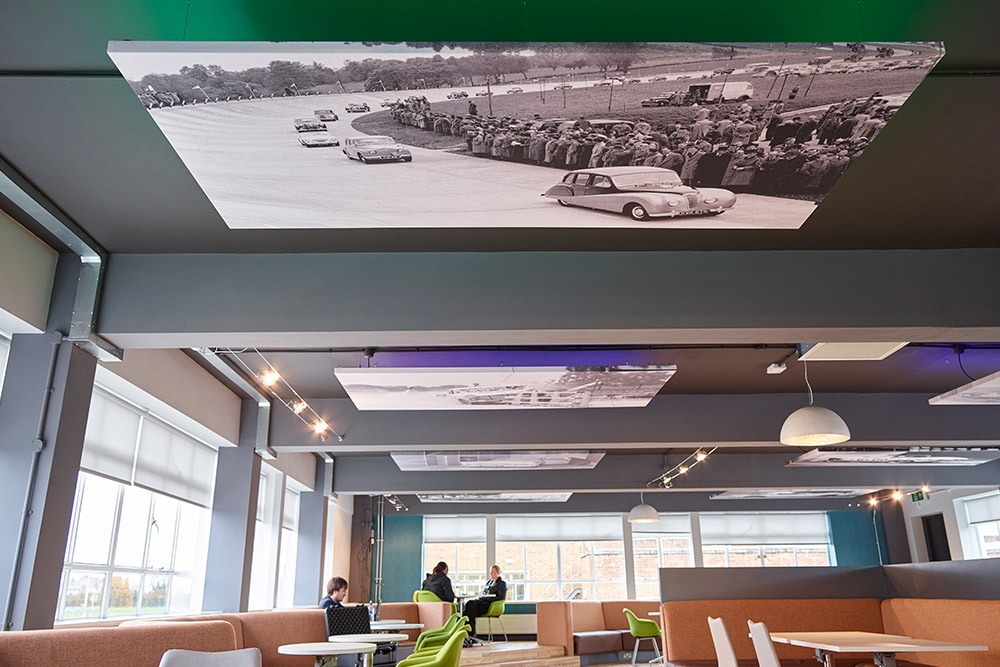 2. Think tech-enabled
There have been rapid advances in technology over the past few years, which continues apace and has had a transformative impact on the workplace.
Companies are introducing ever-more-innovative environments and systems where everything is configured for mobile devices, to cater for design and digital teams to improve productivity in their workspace.
The advances of technology are disrupting almost every market and in order to prosper, firms of all sizes need to act like a tech company and deliver the best personalised experiences to staff and customers alike.
Tech-enabled spaces and connectivity help to achieve this, and allow employees to work seamlessly during their day by utilising furniture that is designed to enhance project and meeting experiences.
Ten years ago, technology costs represented only seven per cent of a company's interior construction budget. Now, it can consume 25% or more of a total fit-out cost.
In 2017, the spotlight will be on tech-enabled spaces as a way of retaining a new generation of talent and making the workforce more efficient.
Henry said: "There is huge frustration in many of our clients where it is just so hard to get anything done, because the tech gets in the way. The important thing, for me, is utilising technology which makes it easier for people to do their jobs, not whether the kettle can be switched on from your mobile."
Andrew added: "I think it's important to consider the negative impact of technology on the workplace.
"While companies need to innovate to remain competitive, quite often they are guilty of ignoring the ageing workforce who perhaps are less tech-savvy than millennials.
"Managing change and retraining in this area can be challenging for older workers who have become somewhat institutionalised in their ways of working."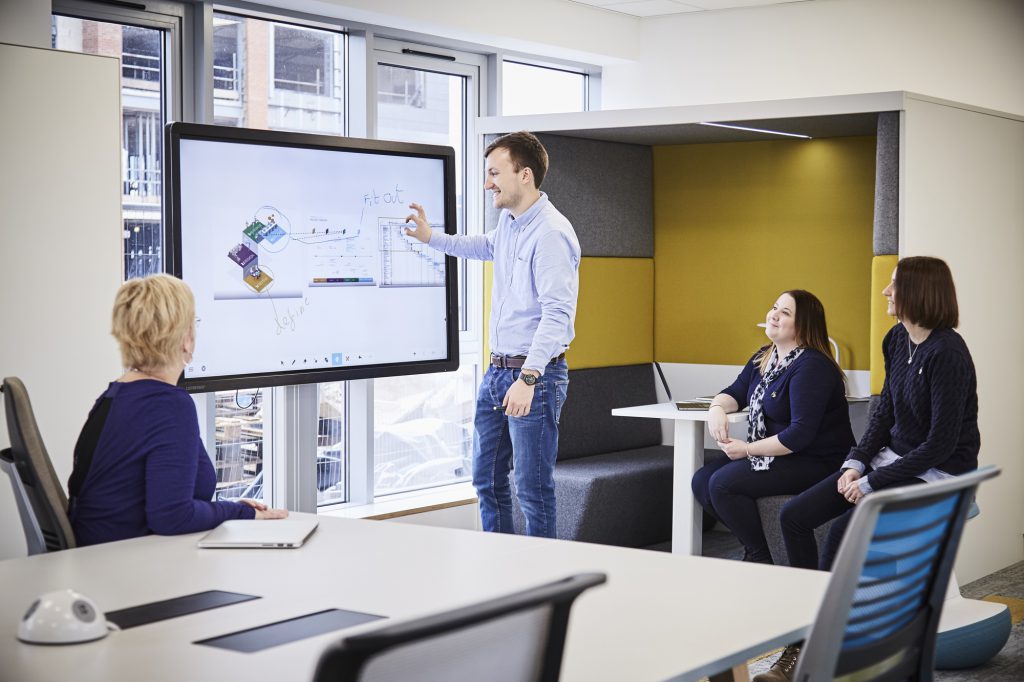 3. Millenial mind appeal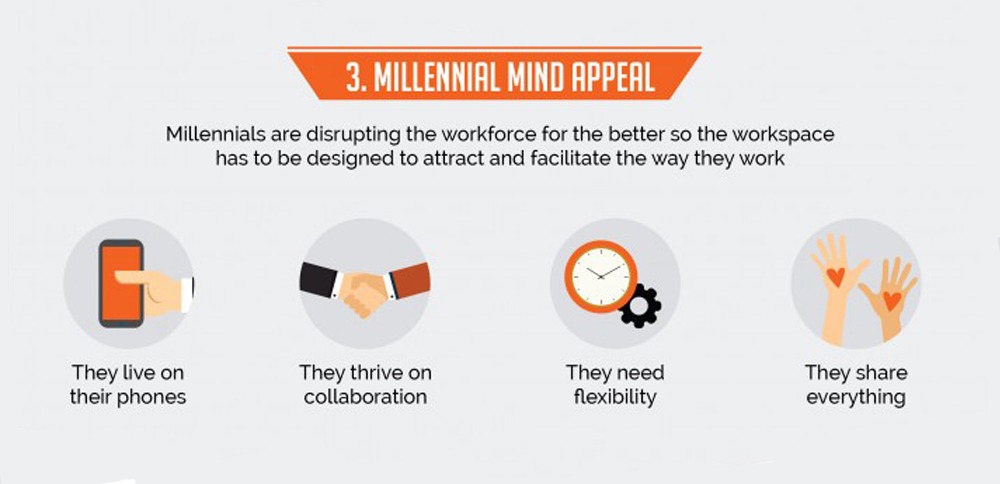 Millennials – those who reached young adulthood in the early 21st Century – are changing the workplace, and will continue to do so throughout 2017.
An article written by Forbes expressed how they are 'disrupting the workforce for the better', so the workspace must be designed to attract and facilitate the way they work.
They are adaptable individuals who can bring new ideas to the workplace – and being the first true pure-tech generation, they offer a new way of thinking.
However, the increase in millennials in the workplace means that more companies are having to adapt their environments to support and retain them.
So, it's important to understand exactly what a millennial wants in a workspace.
Younger workforces seek social interaction and collaboration, they live on their phones, need flexibility and they share everything.
In response, companies are phasing out traditional office designs and instead introducing collaborative spaces designed to facilitate teamwork. 2017 will see more moves made than ever to appeal to this younger workforce.
Henry said: "If this belief makes companies encourage collaboration and flexibility then that's great, although I'm not sure what works for millennials (trust, freedom, blame-free culture etc) is any different to what works for everybody else."
Andrew added: "It's certainly true that millennials view the world of work differently to the 'baby boomer' generation, with more emphasis being placed on work/life balance and the need for flexibility.
"Attraction and retention of top talent is now far more complex than who pays the best salary. Providing creative, tech-enabled environments that allow people to thrive, innovate and perform to their full potential is undoubtedly where this generation is heading."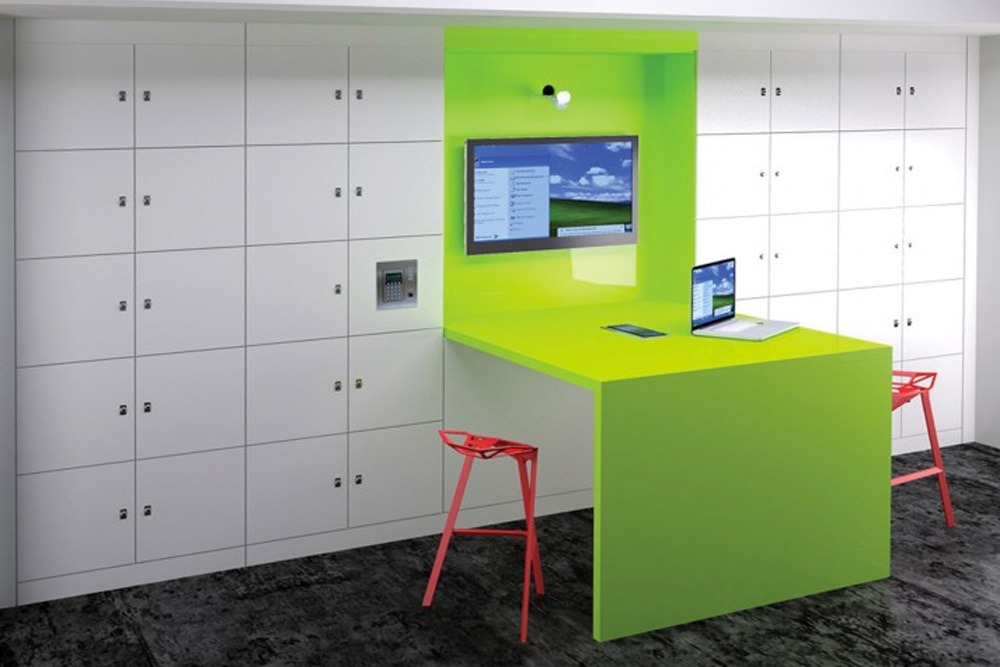 4. Spaces for tasks, not job titles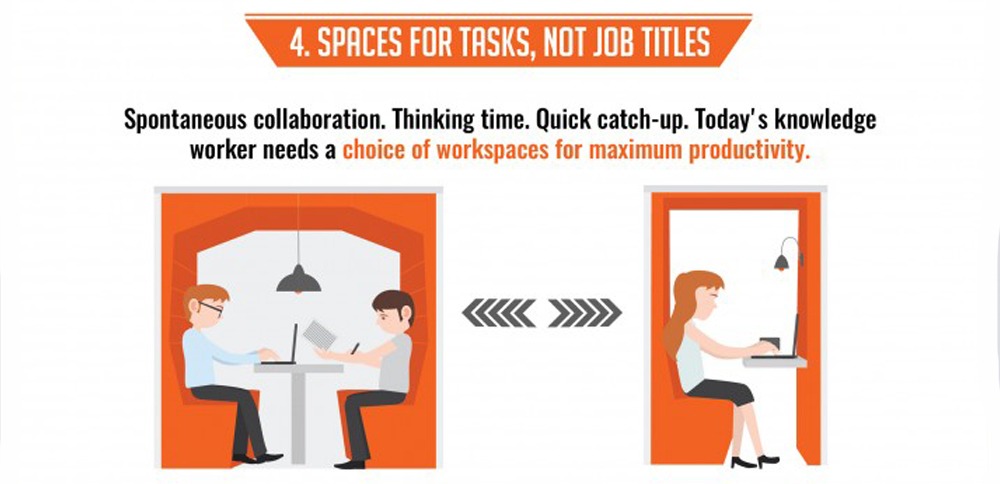 Apple co-founder Steve Jobs was an early pioneer of the idea of collaborative working. He believed that environments which promote and facilitate teamwork help companies retain their talent.
He introduced the thought that everyone in the office can work together – regardless of role or level of seniority.
So, today's workers need a choice of workspaces for maximum productivity.
Office space should be configured in such a way to facilitate teamwork, providing open spaces for collaboration.
But make sure your workspace design strikes a balance between working solo and putting the best brains together.
Collaborative working environments increased last year and that trend is set to continue in 2017 as more companies tailor their workplace to suit the needs of the new generation of talent that they aim to attract.
Henry said: "I love this approach, it underpins a lot of what we do at Happy. The days of the corner office should have gone. I don't even have a desk, I just sit down wherever is convenient.
"The combination of open plan offices for team working and nice private-ish places to work is what we need."
Andrew added: "The traditional office is no more. The advent of technology enables many of us to work remotely from almost any location. Video conferencing facilities and webinars allow us to be present without the need for expensive travel and loss of productivity on the commute.
"Collaborative and imaginative work spaces that stimulate creative thinking are becoming more commonplace within forward-thinking businesses."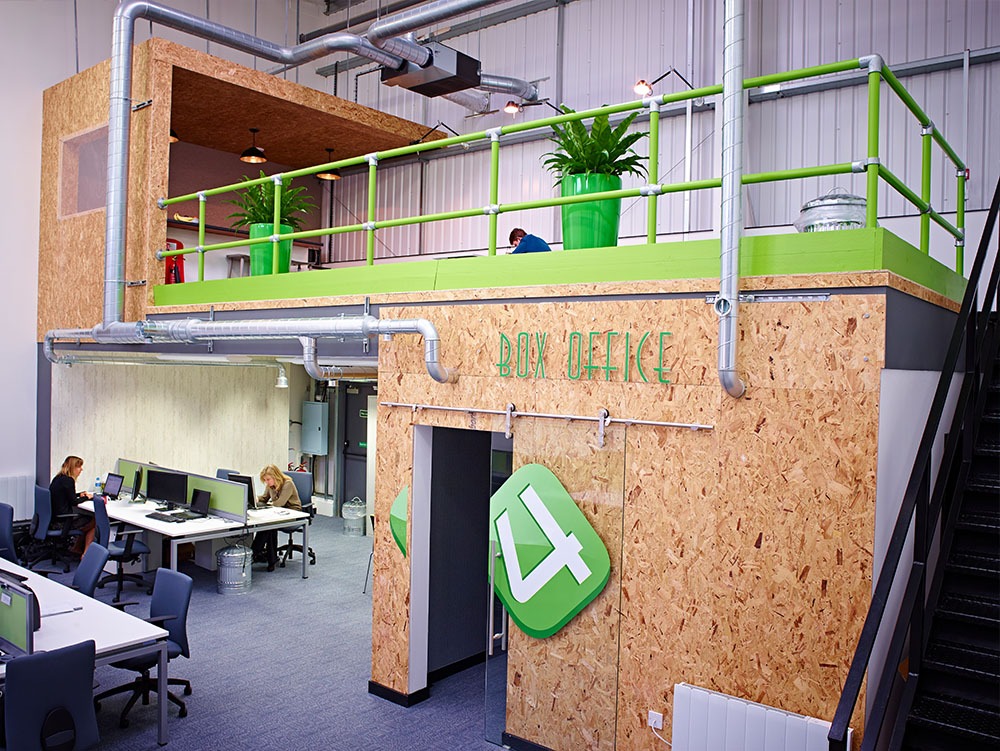 5. Outside Inside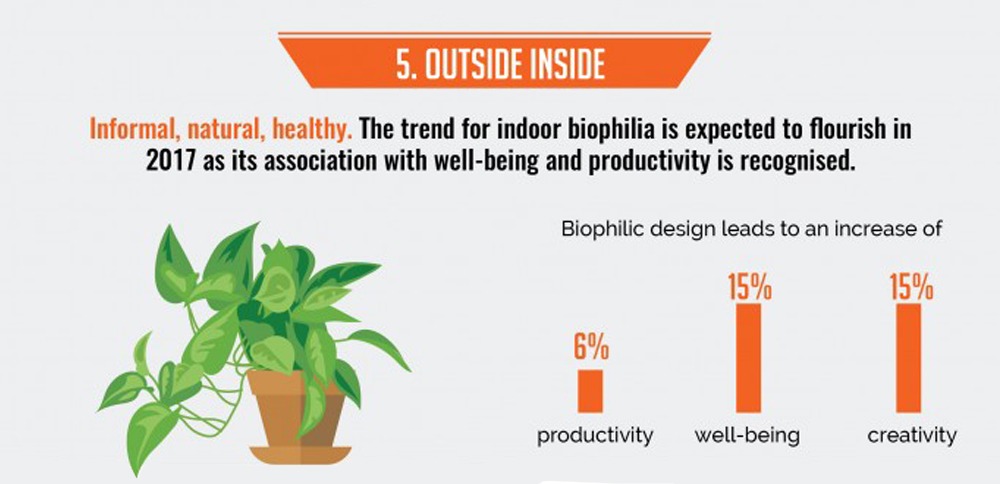 The trend for biophilic design – incorporating nature into the built environment – is expected to flourish in 2017, as its association with wellbeing and productivity is recognised.
Biophilic design is a concept that enhances the spaces we work and live in and comes with many health and wellbeing benefits, including a six per cent increase in productivity, a 15% increase in self-reported wellbeing and a 15% increase in creativity, according to a recent study.
With large creative companies, such as Google and biotech firm Sanofi Genzyme, using this concept in their workspaces, and research validating its potential of this trend, we expect 2017 to herald a new raft of companies will introducing this concept into their offices, to enhance employees' work lifestyle and wellbeing.
Henry said: "Creating a nice green space is good, but the core is management and how people are treated. If you have micro-management and a blame culture, then all the plants and funky spaces in the world won't help you get over it.
"The reverse is also true. It's great to have all the funky workspace stuff, which gives us all a real lift in the new Happy office, but with trusting and supportive managers and a positive atmosphere, people can still thrive, even in an old-fashioned workspace."
Andrew added: "The 'green office' trend is one of much interest. It goes far beyond dotting a few plants around the office.
"Air quality, aesthetic design, acoustic comfort, natural light and optimisation of physical work spaces can all impact hugely on worker health and wellbeing."
Wellbeing and happiness are a very important factors for organisations and their workspaces and we look forward to seeing what becomes of these trends in 2017!