16th Feb 2022
You Can Now Experience WorkLife Central from Wherever You Are
As an office design company, it's only fitting that we created the best possible workplace for our own people. One which they can do their best, creative, and most productive work in.
And you can now get a flavour of what our office and showroom, WorkLife Central, is all about – without physically being here.
WorkLife Central acts as a showroom as well as our team's office space. We get new products from some incredible suppliers all the time. This means if you come along for a visit, you can experience the very latest in office furniture and technology. What's more, you can see how clever design can bring all the elements together.
Whilst there's nothing quite like experiencing the space in person, we're very happy to share our new 3D walkthrough with you. Complete with content and videos explaining some of the key features and why they've been chosen.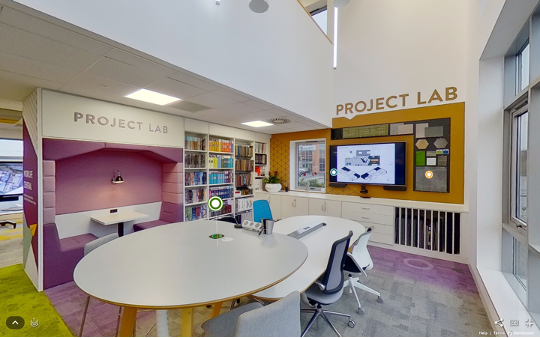 Indeed, everything has been selected with a specific purpose in mind. Ultimately to positively impact the lives of the people using the space. So why not take a look around yourself, and if you see anything you like, get in touch with us and we'll see what we can do for you.