6th Mar 2017
Refurbishment Begins at Rainbows Children's Hospice Offices
Blueprint Interiors are pleased to announce we will be working with Loughborough-based charity Rainbows, we are starting on site this week with completion of the refurbishment of the Rainbows Children's Hospice Offices due at the end of the Month.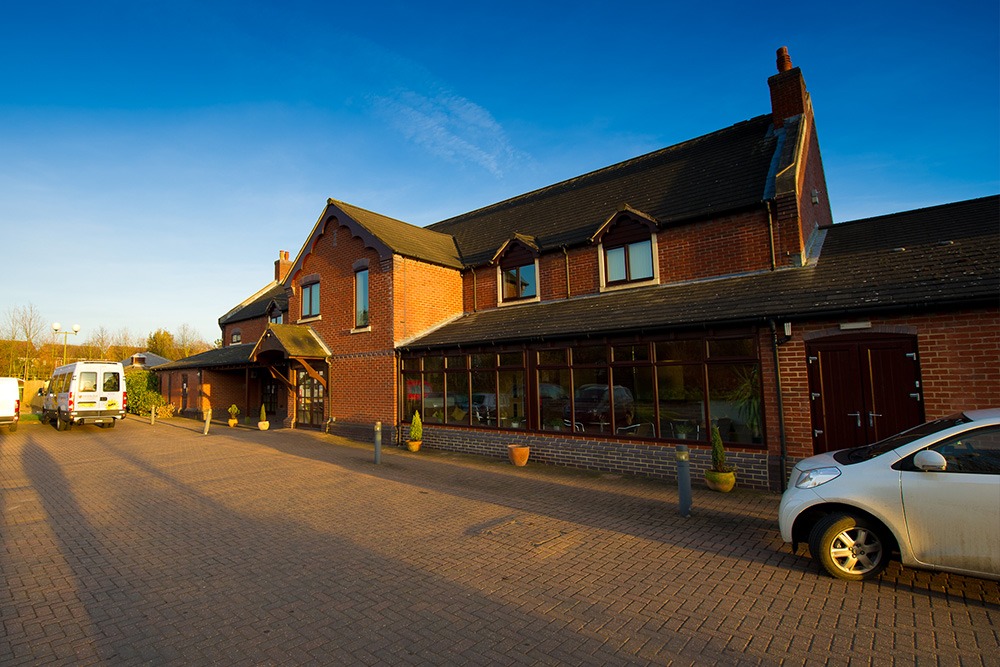 Last September we took part in the charities 'Where's it Bin?' initiative. The bins Berty, Barry and Betty spent the week at our offices collecting wanted items to help raise money for the charity:
It was through this initiative that we met the lovely folks at Rainbows and found out more about the incredible work they do. Children with a short life to live have a lot of living to do and it's the mission of Rainbows Hospice for Children and Young People to be there and make every minute special.
The current office space comprises of two floors which are used by the Rainbows marketing, administrative, fundraising and finance teams, as well as volunteers.
After meeting with the teams at Rainbows, we identified the need to create a more open plan office space for their first floor by proposing the removal of several smaller partitioned offices and walls. The aim of this is to create a better working space for the Rainbows staff, enabling them to effectively work and collaborate together.
In addition to this, the second-floor offices will also be updated to be in line with the rest of the refurbishment and allow for a more collaborative working space for the teams to work together.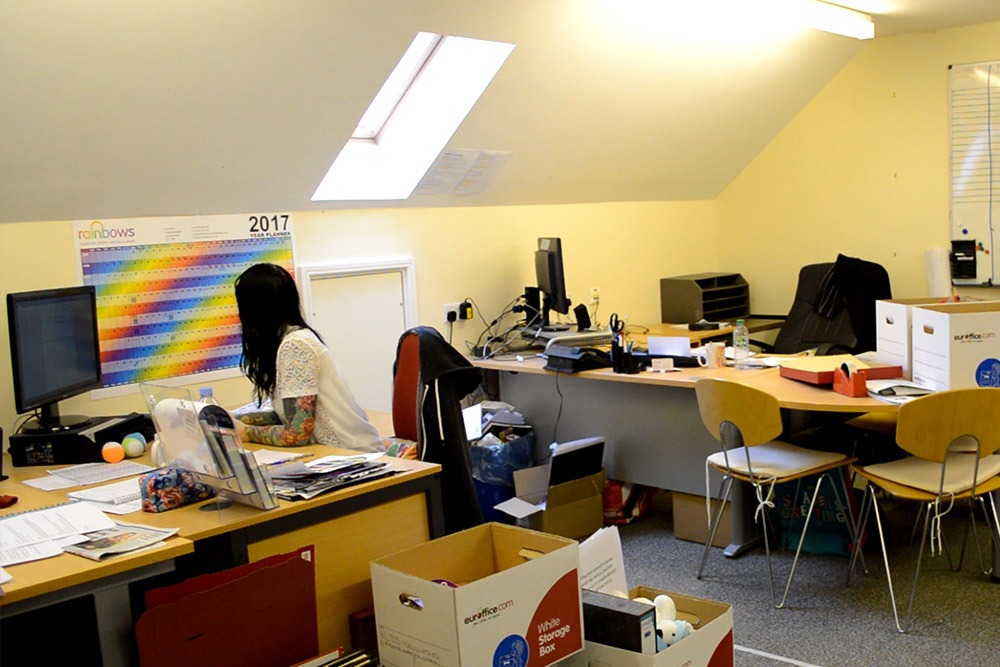 This is a particularly special project for us at Blueprint and we wanted to ensure a fantastic end result for Rainbows with their available budget for the refurbishment. When putting together the concept, we reached out to our supplier base to see how they could potentially help, and their response was fantastic.
On working on the project, Operations Director Rachel Biddles commented: "I have thoroughly enjoyed getting to know more about Rainbows and the great work that they do throughout the entire East Midlands. As soon as we were asked if we could help with their office refurbishment, we jumped at the chance and we knew that we would get great support from our supplier base, and they did not let us down! We cannot wait to see the final end result and to be able to provide Rainbows with the office space they desperately need and greatly deserve so they can continue with their fantastic work."
Andrew Ball, Director of Income Generation who we have been working with closely on this project commented: "We're incredibly grateful to Blueprint and their suppliers for turning our dreams of a modern and vibrant office into a reality.  Improving our working environment will lead to an increase in productivity and cohesiveness across our fundraising and communication teams. This, in turn, will enable us to better support our donors and funders and work closer together to secure more supporters into the future. We cannot wait to see this all take shape."
We would like to say a special thank you to the following suppliers who have donated their services, products and time for the project:
We'd also like to thank the following suppliers and subcontractors for their support and involvement in this project:
If you're interested in following the progress of this project please follow us on Twitter where we will be sharing our progress and finally, the finished results.