26th Mar 2019
Blueprint become ProCon Leicestershire and Nottinghamshire Patrons
We're hugely excited to announce that we'll be Patrons of the ProCon network in both Leicestershire and Nottinghamshire for 2019.
ProCon is a not-for-profit network run by its members, focused purely on the property and construction sector. We wanted to get more involved as it's an amazing platform for professionals in the industry across our region to engage in knowledge-sharing and networking.
ProCon Nottinghamshire is a brand new venture for the network, set up after the success of ProCon Leicestershire which is now made up of more than 500 people and organisations.
Being a Patron involves supporting the events that ProCon holds for its members throughout the year, which always prove to be great opportunities for meeting other like-minded individuals.
We've already enjoyed attending the Christmas drinks events and the next event on 27 February is debating "What's next for the office market in Leicester?". This will be especially interesting for us as workplace consultants that create inspiring spaces where people can be happier and more productive.
We'll be particularly proud to attend the ProCon Awards as Patrons this year too. It's always a fantastic night of celebration of the creation and refurbishment of buildings of all sizes and types – something that we're completely on board with!
Everyone here at Blueprint is looking forward to increasing our involvement in what we think is an incredible resource for local businesses in our industry, so watch this space!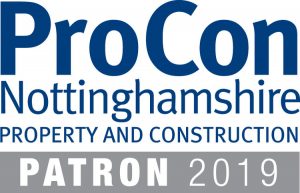 .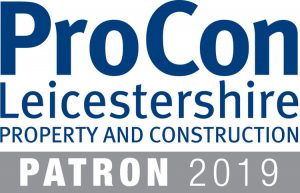 Header image credit: ProCon Leicestershire