2nd Dec 2021
Celebrations at Plastribution Group's Office Opening in Ashby
A big congratulations to our client, Plastribution Group, who held an office opening party to celebrate their recent move into their new workplace.
Plastribution Group are a Leicestershire based plastics distributor, and we've just supported them with a redesign and extensive fit out of their new premises in Ashby.
Over 150 of their employees, clients and supply chain partners went along to the event, and we were lucky enough to get an invite too. It was fantastic to see that the office move has been received so well, and that it represents a significant milestone in Plastribution Group's journey.
A key objective of the fit out was to create a welcoming space for employees to return to work post lockdown and to also provide room for up to 100 additional people as the company continues its ambitious growth strategy.
We took all of this into account with the design of the office space, and created areas for different types of working – for both hybrid workers and permanent office-based staff.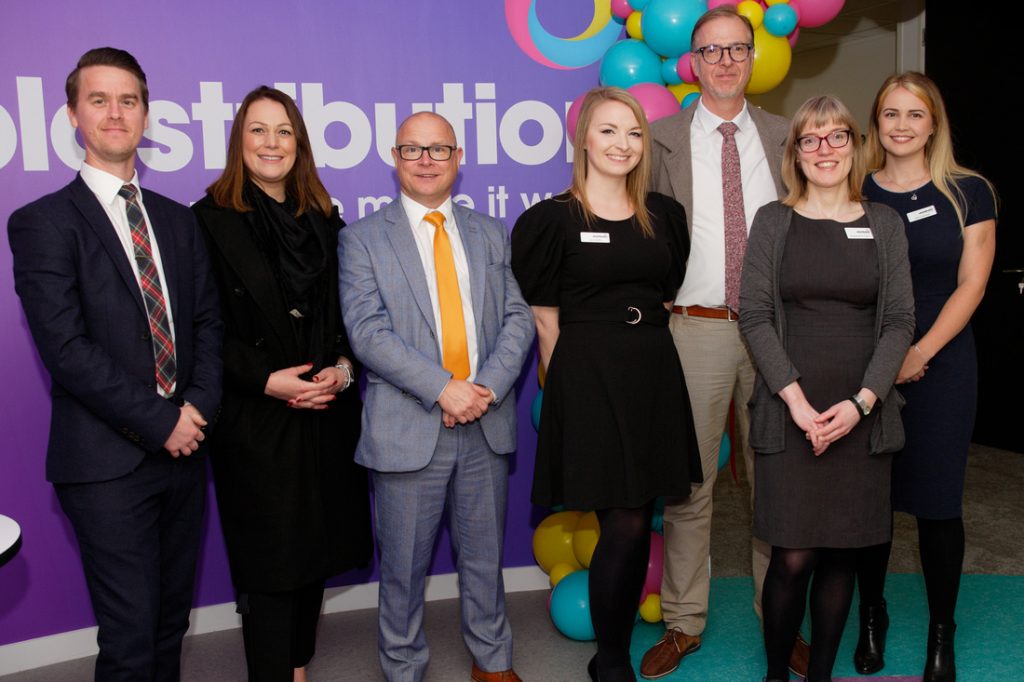 Commenting, Mike Boswell, Plastribution Group's Managing Director, said,
"From the outset, Blueprint Interiors adopted a very consultative people-first approach with lots of really positive energy placed on showing us what we could achieve with our space. We now have a fantastic new office that we can be proud of which has also helped us to reunite the team after a long lockdown period and created a fantastic first impression for our many visitors."
Our Creative and Commercial Director, Chloe Sproston, said,
"As always our approach involved workshops and conversations with users in order to fully understand Plastribution's brand values and preferred work styles. This included enabling users to experience working and holding meetings in our own offices at WorkLife Central in order to understand the benefits of the technology and tools we were proposing, such as acoustics, digital technologies for connecting with remote workers, and the use of décor or other construction materials to reflect their brand personality."
Watch this space for more pictures of the completed space, coming soon!