Rebecca Beadle
I work closely with clients to design their project that solves space issues, creates a visual impact and is delivered on budget and on time.
What are your credentials/past experience, for working in your position?
I have been working in the office design and fit out world for 9 years, gaining extensive knowledge on delivering a success project.
What would be your personal motto?
I believe in creating successful designs that promote wellbeing in an environment that is personalised to the individual client.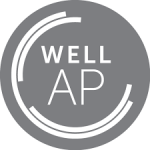 Blueprint Team
Our Process
Our 4-step process takes care of every aspect of your office. depending on your needs, the steps are available as a complete package, or as individual services.
Watch our video: how we work
Read More