13th Dec 2016
MIRA Makeover is a Blueprint For Success
Delivering a full refurbishment of an engineering technology park's catering facilities while ensuring they remained open for business throughout was the challenge set to Blueprint by MIRA Technology Park, the UK's dedicated Enterprise Zone for the transport technology sector.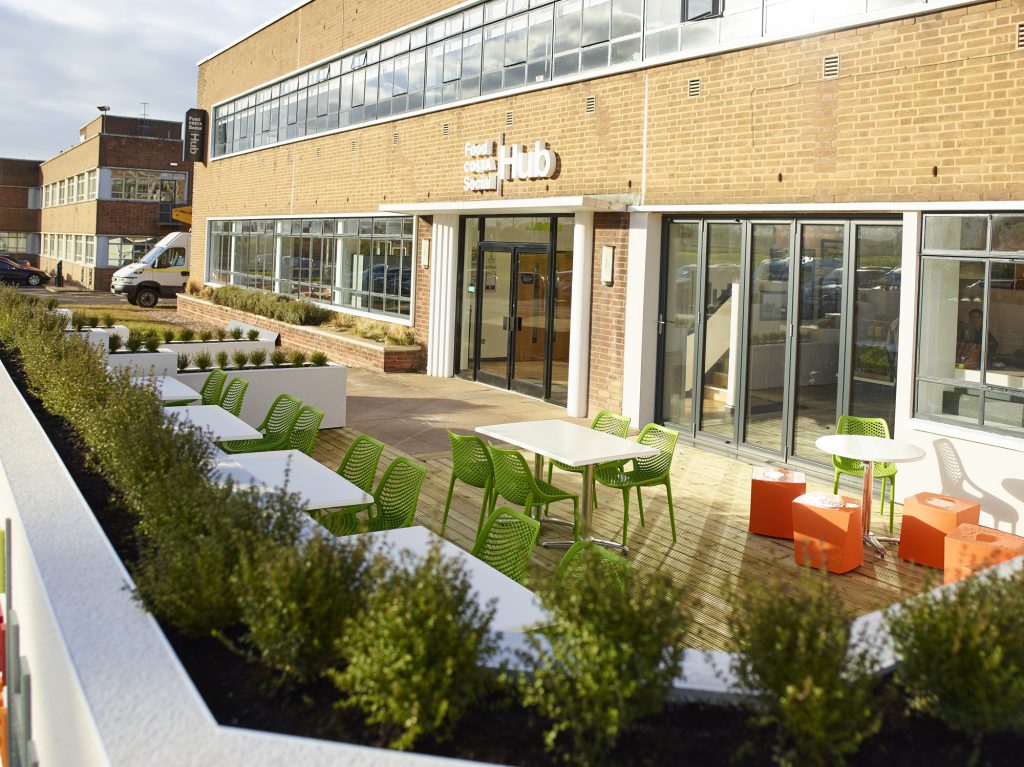 We were tasked with creating a new shared food and social hub, comprising a canteen, communal space and Costa Coffee, at MIRA Technology Park, a 1.75 million sq ft estate for automotive research and development.
The 12-week project saw us develop the concept, design the 5,650 sq ft space, source the furniture, materials and equipment and then carry out the refurbishment and fit out.
It was done in two phases to ensure the facility, which is used by workers, remained operational throughout.
Blueprint incorporated into the design several heritage photographs of the site, which has been in use as an industrial park since the early 1940s.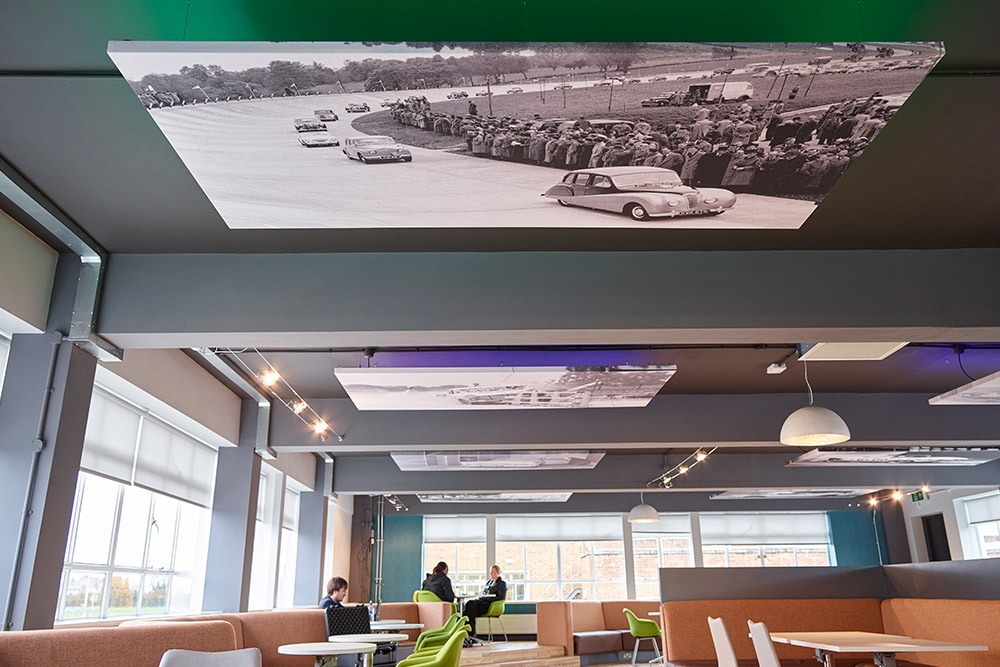 Dave Hockton, MIRA Technology Park's senior operations manager, said:
We've seen a lot of change here at MIRA Technology Park over the past few years and months and it was great to see a company like Blueprint coming in, understanding our brand and our objectives for this project and helping us to bring them to life in our new food and social hub.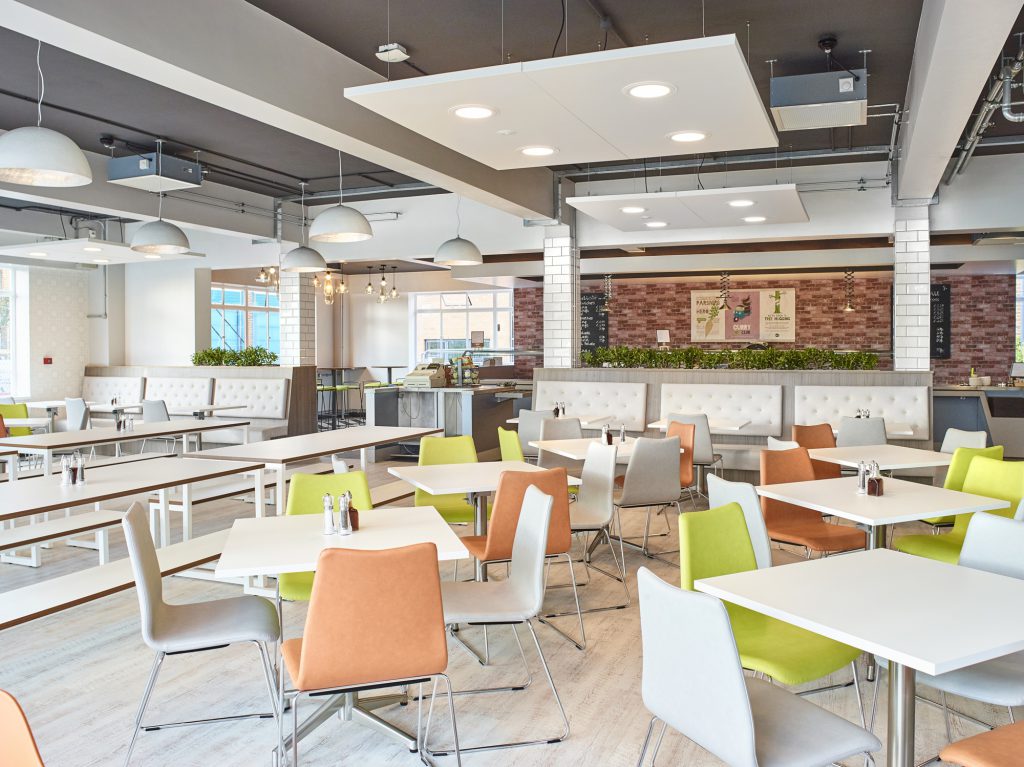 "This was a fairly complex project, with Blueprint managing it and some of the on-site maintenance team doing certain aspects, along with the need to keep our existing facility operational, so it was great to see everyone working together to make the project a success.
"I'm delighted that by working with the Blueprint team, we've been able to solve the problems that we set them at the start of this project to deliver a fantastic new focal point at the heart of the park where people can take time out from their working day to eat, relax and socialise."
Our Creative Director, Chloe, said: "The key to making this project such a success was the way the design and delivery teams worked hand-in-hand to ensure it was delivered on time while maintaining a fully-operational environment for the client.
"We helped MIRA Technology Park to define how the project would be implemented on-site early on which, in turn, informed all our design decisions. This ensured the overall success of the project, because we were able to work with the client from day one to deliver a solution both to the design and the operational requirements."
We discussed how the project went with Dave Hockton, MIRA Technology Park's senior operations manager in the video below: