14th Sep 2020
We're finalists at the East Midlands Chamber of Commerce Business Awards!
We've got some exciting news to share… we've been shortlisted for not just one, but two East Midlands Chamber of Commerce Business Awards!
More specifically, the Small Business of the Year Award and also the Excellence in Customer Service Award.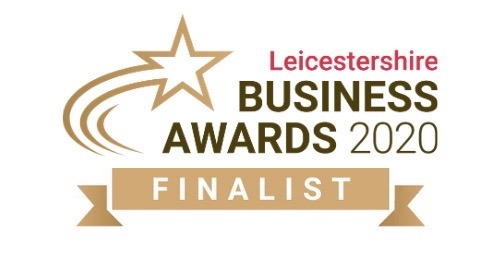 The annual EMCC awards programmes celebrate the contribution East Midlands businesses make to our region's thriving economy and communities. Over 120 businesses entered the three programmes, organised into county regions for Nottinghamshire, Derbyshire and Leicestershire.
Our Chairman & Founder, Rob Day, said, "We're delighted with this news and we're all hoping there will be an awards ceremony as this will help to finish 2020 on a high. Throughout the pandemic we've continued to invest in people and marketing to ensure we meet the demand from businesses who are facing up to the challenges of re-designing their workplaces. It would be fabulous for the team to see their hard work and efforts to support our clients recognised by winning such a prestigious award."
The next step is avirtual judging session on Monday 14 September. The Chamber still hopes to be able to host physical awards presentation events to announce the overall winners, but will continue to assess the situation and take note of any changing Government advice as the guidelines related to COVID-19 continue to unfold.