2nd Mar 2020
Behind the Scenes: February at Blueprint Interiors
February may have been a short month, but it was another busy one for us here at Blueprint Interiors! So sit back, relax, and let us fill you in on everything we've been up to.
We hosted a coffee morning for Time to Talk Day
6th February was Time to Talk Day, a day all about opening up the conversation around mental health. At Blueprint, mental health and wellbeing is at the core of what we do, so we decided to host a coffee morning with some incredible guest speakers to help start the conversation.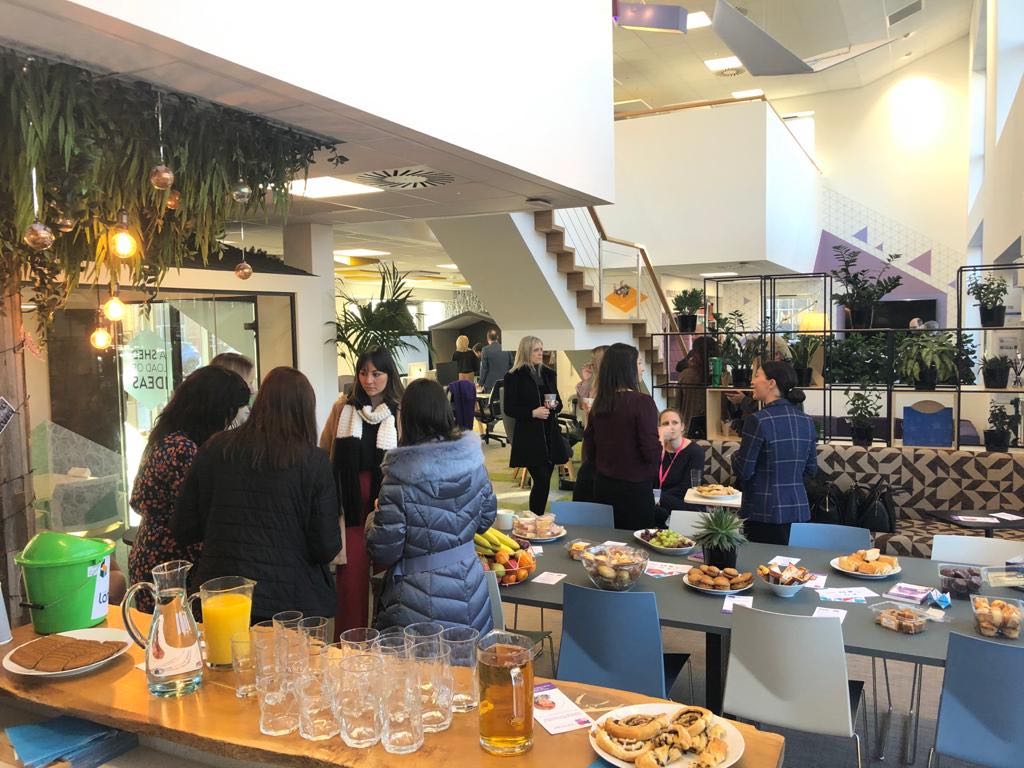 Our first guest speaker was Sue Langley, the CEO at Lamp Charity and she gave an insightful talk named "Your Mental Health". Then our second guest speaker, Sue Grogan, an expert in workplace wellbeing, gave an interesting talk discussing "What does wellbeing in the workplace really mean?"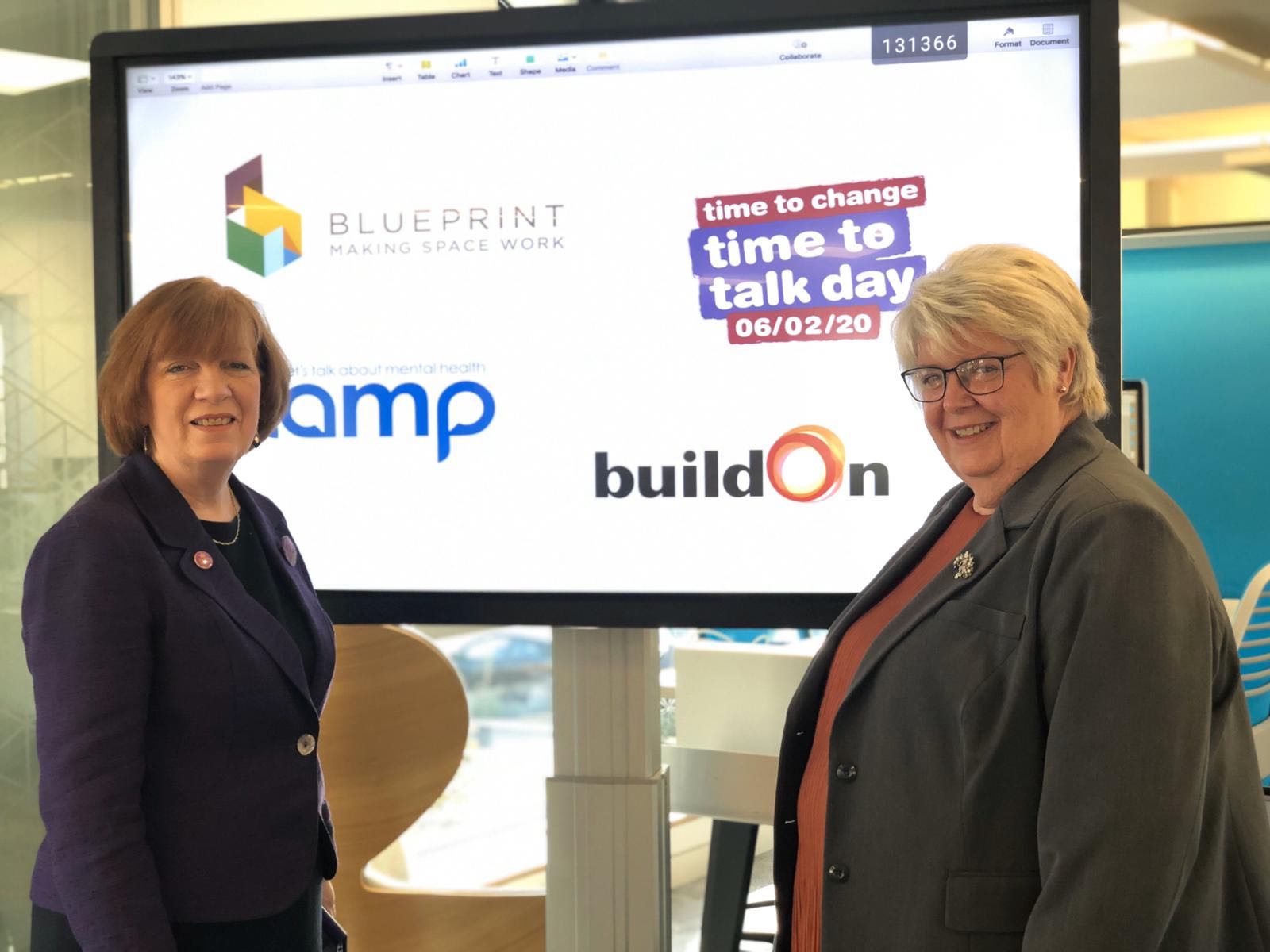 We then got to do an interactive mental health quiz and tucked into some tea and cake over a good old-fashioned chat.
Not only were our guest speakers fabulous, but we also enjoyed welcoming some new faces to WorkLife Central too. Now, let's keep talking.
Rob visited Amsterdam for the ISE exhibition
This month Rob visited the world's largest AV and systems integration exhibition – Integration Systems Europe (ISE) – in Amsterdam. ISE is an annual four-day event organised and run by Integrated Systems Events – a joint venture between AVIXA and CEDIA, two leading industry associations for the global audiovisual industry.
The footage in this video is from ISE 2019, but it gives a pretty good insight into what ISE is like!
Rob picked up loads of useful knowledge about AV development and learnt a lot about active, biophilic soundscapes in spaces from Moodsonic. Not to mention, he had a great time exploring the sights of Amsterdam!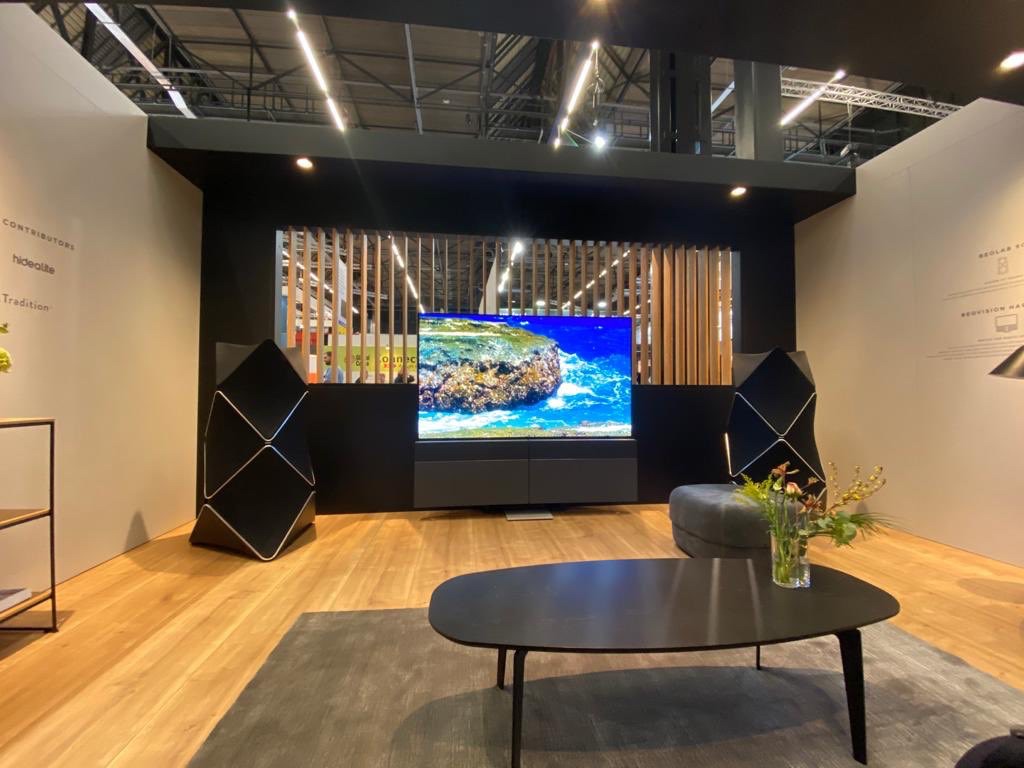 Chloe and Rob's insights were featured in the news
We also spotted a familiar face in the East Midlands Business Link this month! Our Creative and Commercial Director, Chloe, was featured with a piece on her business predictions for the coming year.
You can read what they were here.
The March edition of Insider also includes an interesting article on agile working, featuring a quote from our very own Chairman and Founder, Rob Day! Agile working is a central element to consider in your office design, check out our recent blog for more information.
We attended the LeicestershireLive Innovation Awards
This year we were honoured to be nominated for a LeicestershireLive Innovation Award in the Innovation in Design category.
As part of that, we were invited to exhibit at their Innovation Exhibition and met lots of lovely new people before attending the awards later that evening.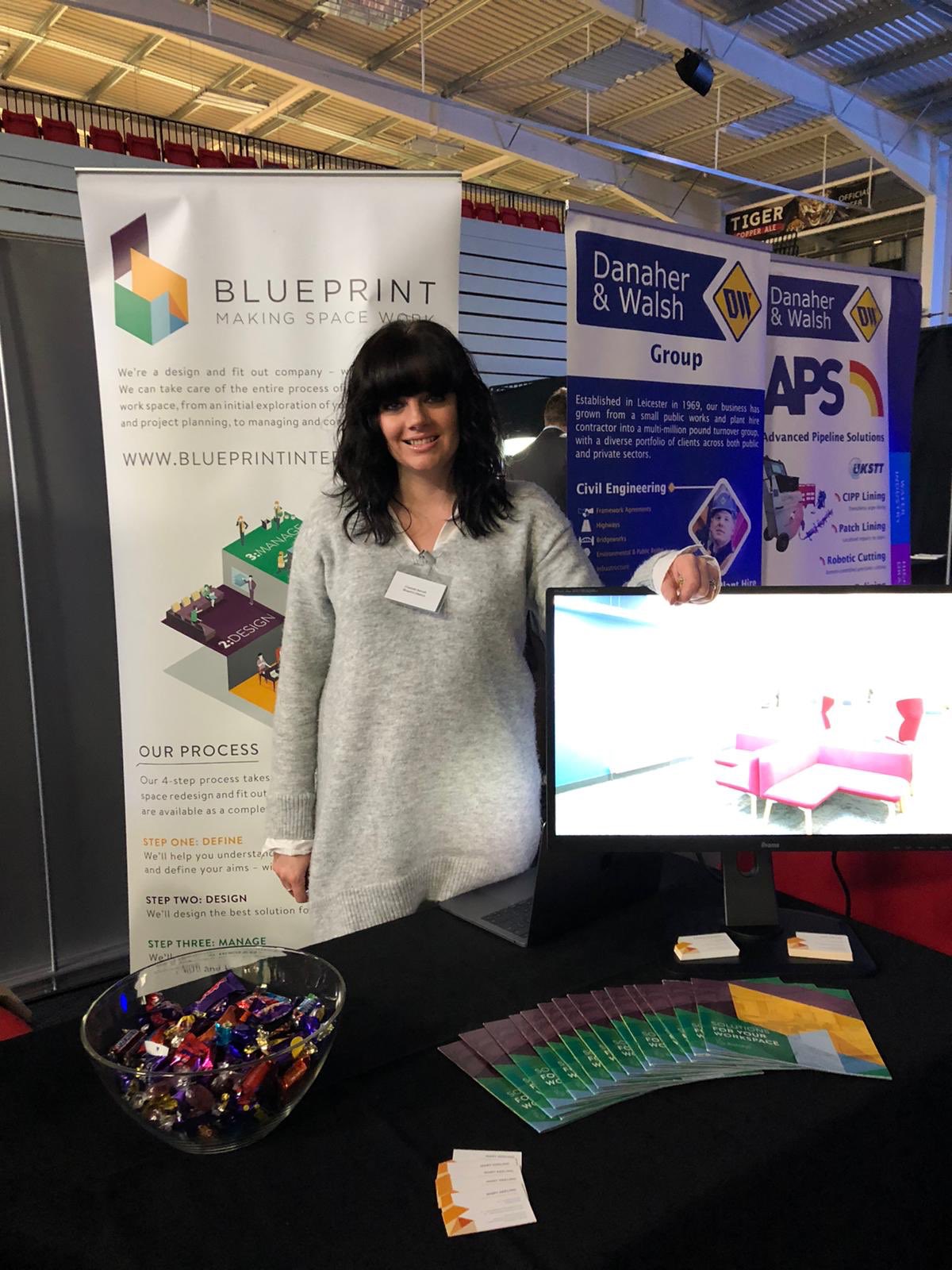 It was a great night of celebration and we were thrilled to find out we were the runner up in our category. A huge congratulations has to go to all of the winners and other finalists on the night!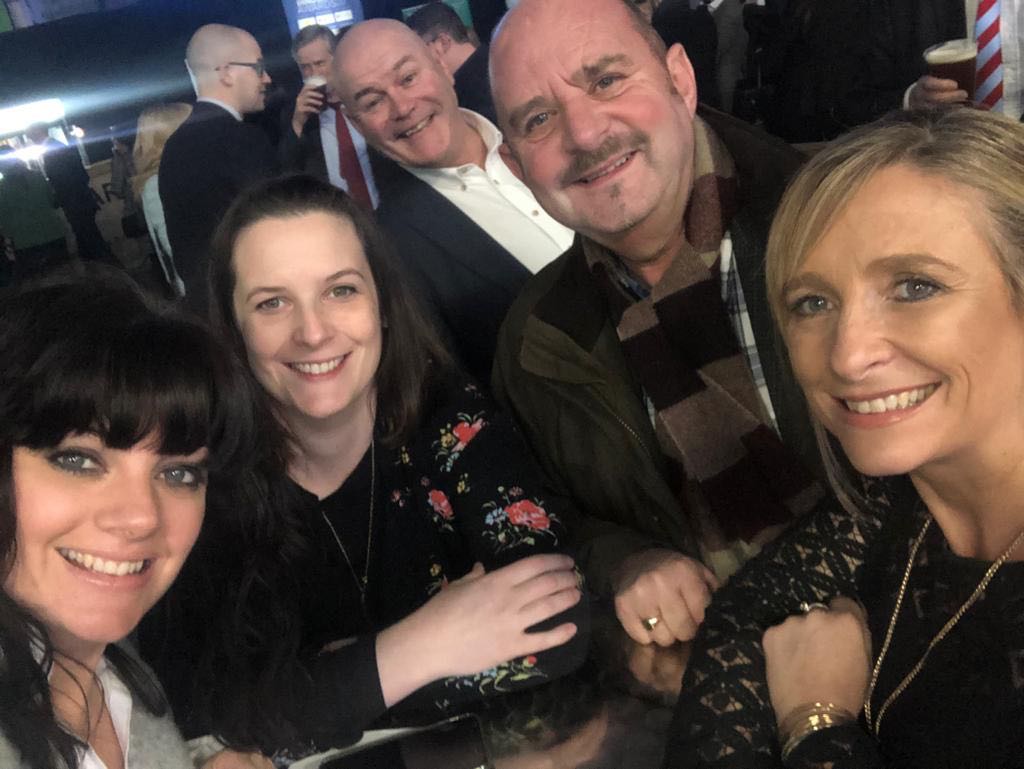 Rebecca learned more on the WELL Standard qualification
As you may have heard, Rebecca is currently working towards the WELL standard qualification from the International WELL Building Institute.  
Just like us, IWBI are committed to creating spaces to help people thrive, so they're leading a global movement to transform buildings and communities. As part of their work, they deliver the cutting-edge WELL building standard.
This month Rebecca finished her module on 'Nourishment' and did a presentation for the whole team. Keep an eye on our blog and social channels for some top tips coming your way very soon.
And that's all for now! If you enjoyed reading about what we get up to behind the scenes, check back at the end of the month for another sneaky peek into the world of Blueprint.