8th Jan 2019
WorkLife Central Brings Evoko Room Booking System to the Midlands
At Blueprint we're always looking to keep WorkLife Central full of exciting new products from the workplace design and technology world, giving you the unique opportunity to come and experience their impact in a real working environment.
We're super excited to announce the latest addition to our space, the beautifully-designed Evoko Liso room manager. It's been described as the 'next generation room manager' and we must say that we completely agree.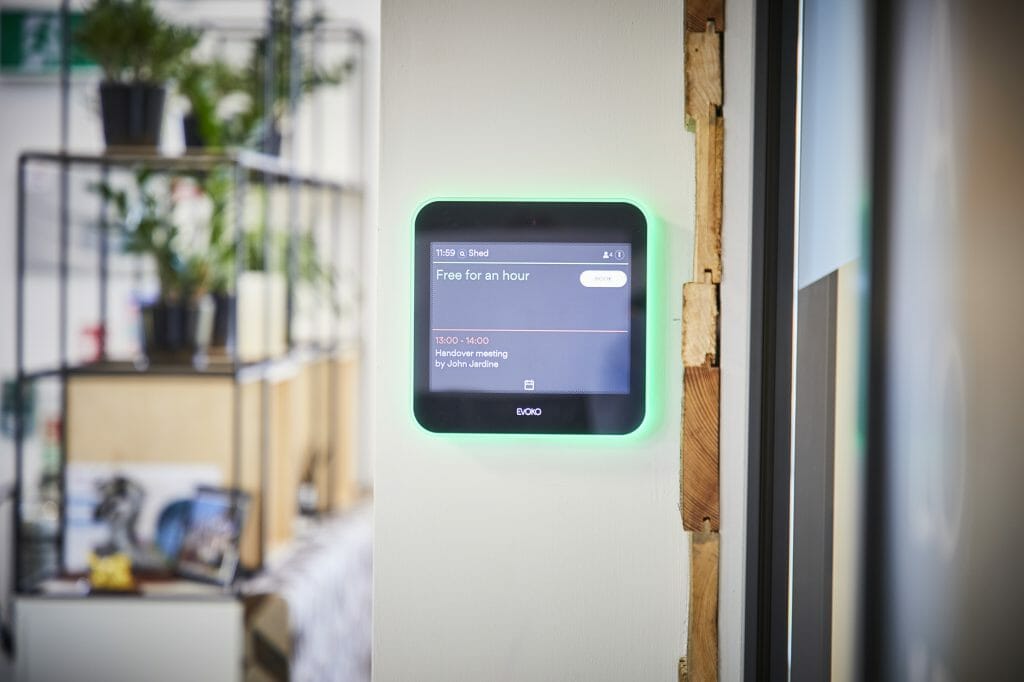 In a nutshell, Evoko Liso consists of software and hardware designed to help you efficiently manage and book office meeting rooms. The easy-to-use, intuitive system is also ideal for conference venues, classroom bookings and other spaces in communal and shared workplace settings.
The sleek, 8-inch touch displays can be placed outside any meeting space, communal area or classroom, and its software seamlessly integrates with existing room booking systems and calendars such as Outlook. You can even choose to manage your bookings using Evoko's 'Get a Room' smartphone app for even greater ease.
To name just one of the many features we love, Evoko Liso gives you real-time data on the use of your spaces, constantly syncing between the touch displays and Outlook to keep everyone updated. The display even glows red when the room is in use and green when it's free, a very handy visual for quick checks when walking down a corridor, for instance.
The system also comes with the optional add-on of an overview screen. This can be massively helpful in areas such as reception as it gives you a quick way of seeing the live status of each meeting room or bookable space.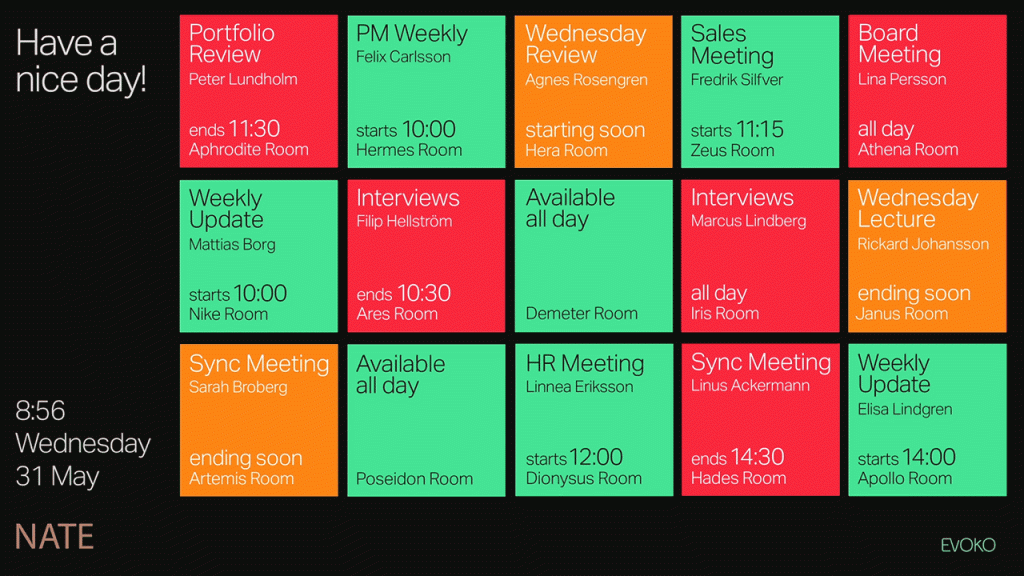 More generally, you can use the data that the system gives you to get insights into your business's meeting and booking patterns so that you can optimise your resources and cut costs. An added bonus!
This installation will make WorkLife Central the only place outside London, and the only showroom in the Midlands, where you can see this product working and try it out in a real working environment.
We worked with our friends and meeting room technology specialists, TecInteractive, to install this amazing product and we can't wait for you to see it in action.
If you'd like to come and try Evoko Liso and other cutting-edge workplace tech, furniture and design solutions, a visit to WorkLife Central is a great place to start.
Our friendly team are always free for a chat and will happily help you arrange a visit, get in touch today.