16th Mar 2017
Chamber Lays Blueprint For Future With Office Move and Makeover
Blueprint Interiors recently completed the refurbishment of the new head office of the East Midlands Chamber (Derbyshire, Nottinghamshire, Leicestershire), the UK's second-largest Chamber of Commerce and largest business representation organisation in the Midlands.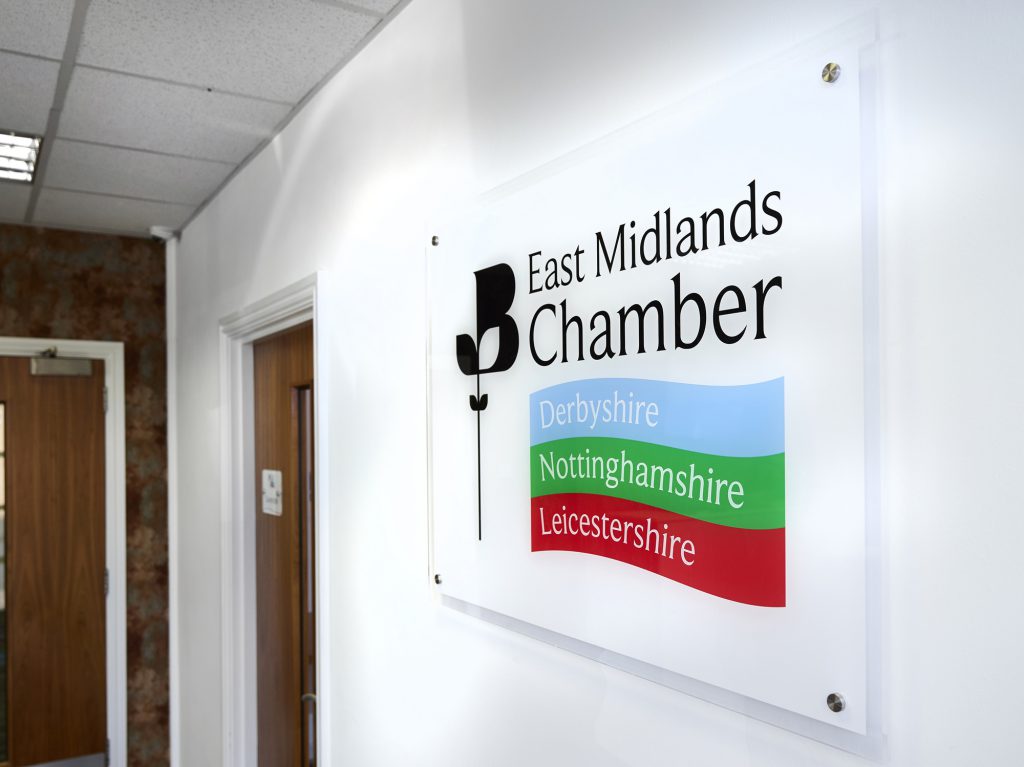 Blueprint were tasked with transforming the empty office block, in Chesterfield, into a modern, open-plan workspace which will house the 50 East Midlands Chamber staff based out of the head office.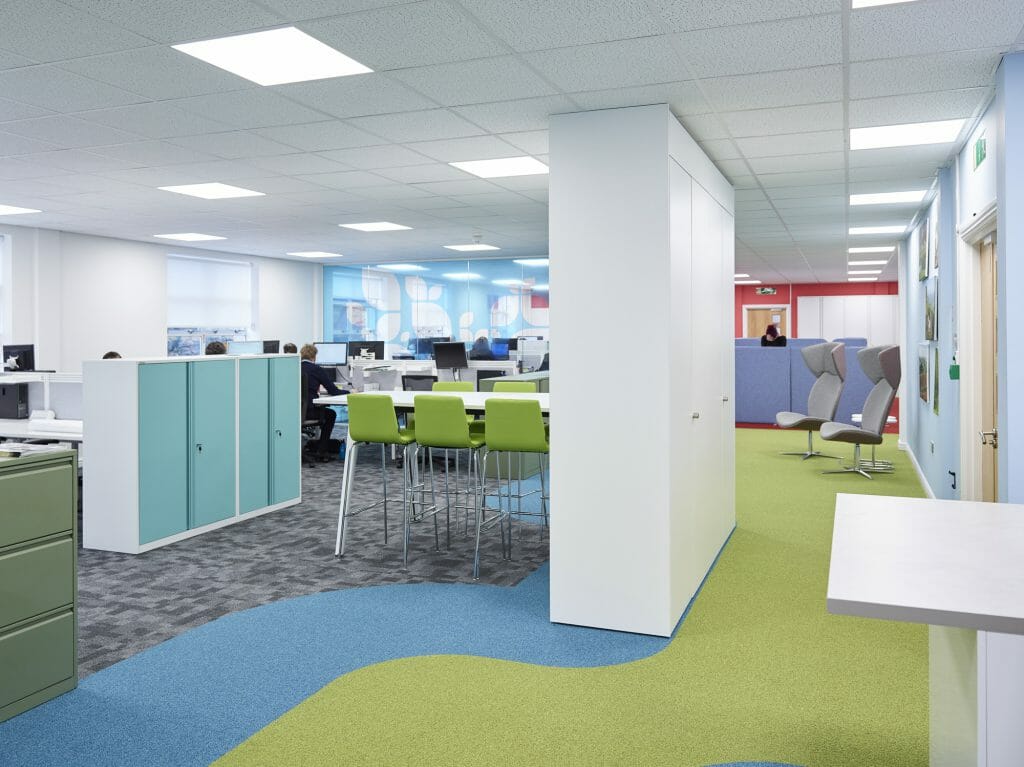 The 6-week project saw Blueprint develop the concept, design the two-storey, 13,000 sq ft space, source the furniture, materials and equipment and then carry out the refurbishment and fit out.
Blueprint incorporated the Chamber's three main brand colours – red, green and blue – into the overall design, as well as providing modular workstations to make use of the open-plan space, and creating several innovative storage solutions.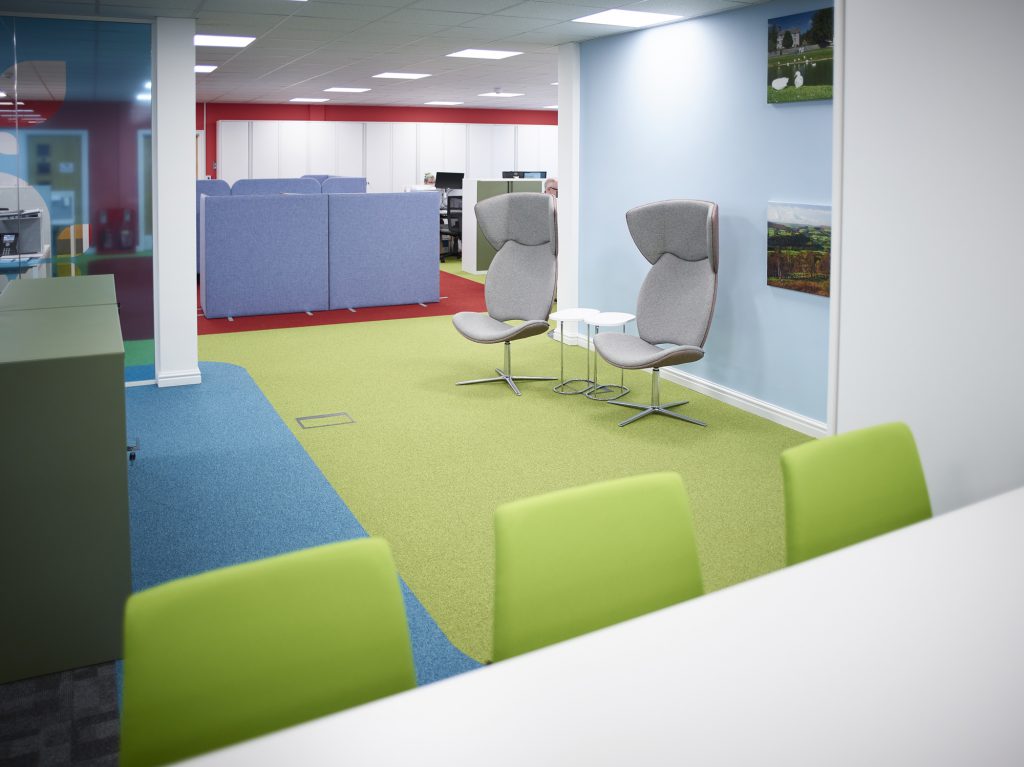 Scott Knowles, the Chamber's Chief Executive, said: "We are very happy with the result and with the service we got from Blueprint.
"Chesterfield was the oldest and most run-down of all our offices, now it is our most modern, with great flexibility, a good mix of meeting rooms that members can hire and areas where people can work away from their desks."
Rob Day, managing director at Blueprint Interiors, added: "We are a proud patron of East Midlands Chamber and were delighted to work on this project to create the modern, open and attractive workspace the Chamber needs.
"It's important that the Chamber's office is not only functional but also creates the right impression with members, customers, employees, politicians and policymakers, regional and local stakeholders and the wider business community.
"We pride ourselves on the way we transform space to help businesses work smarter and we wish the Chamber all the best as it embarks on the next exciting phase of its journey."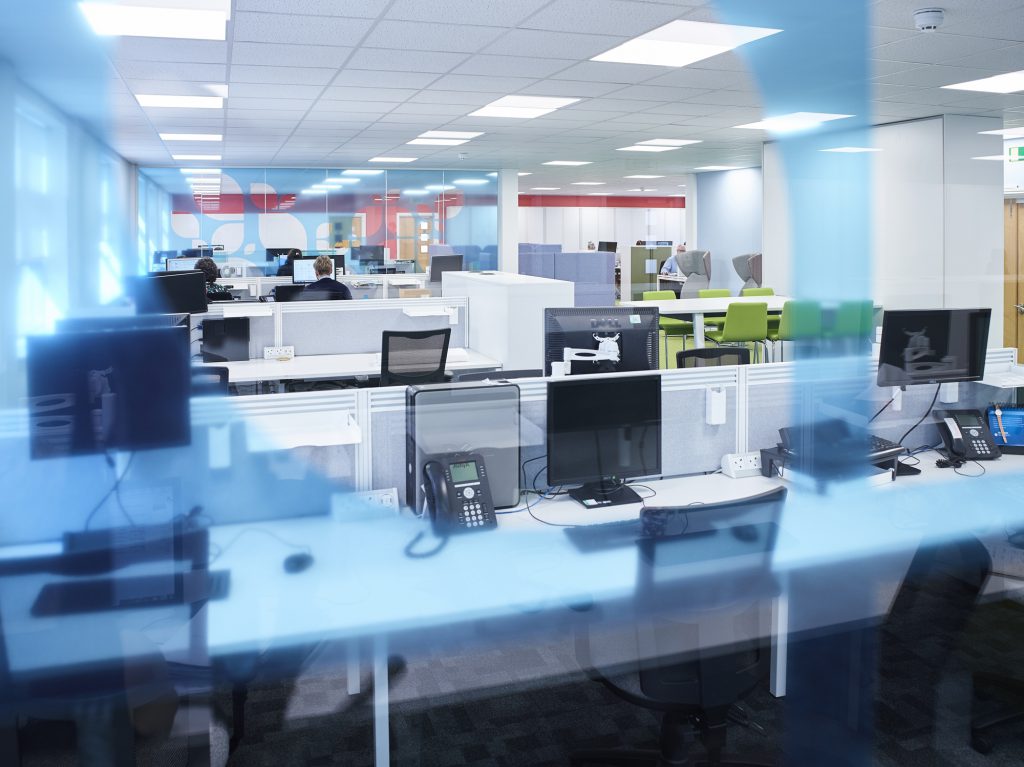 Full photography of the project is available on the case study.