5th Oct 2016
Blueprint Unveils Magnificent Seven
We at Blueprint have gone through a number of changes over the past few months, mainly in the form of new faces joining the Blueprint team. Today we're pleased to unveil our very own 'magnificent seven' of new recruits.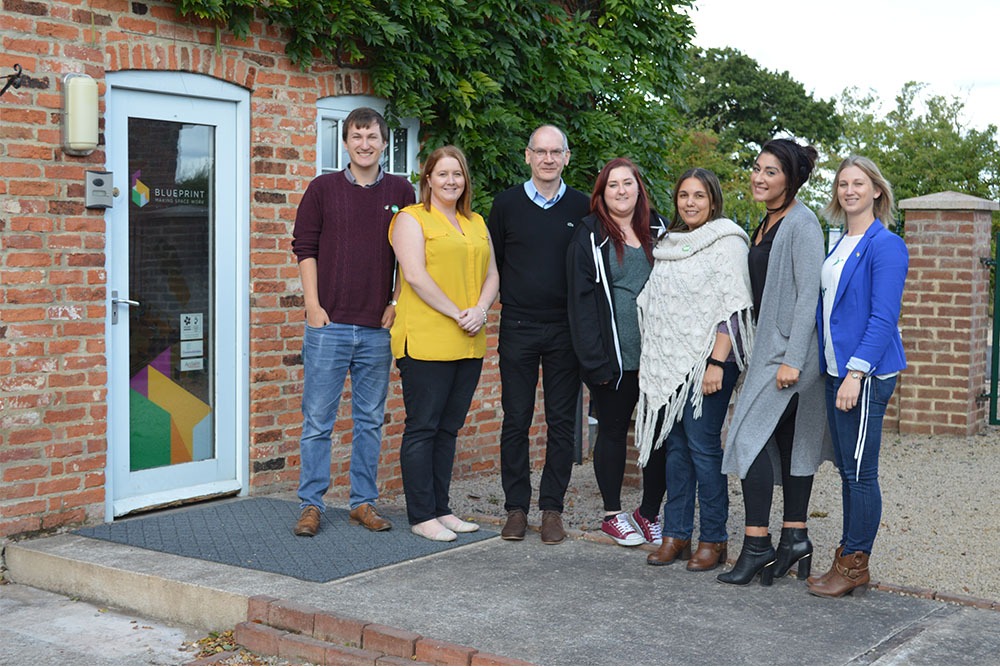 Ana Willemsen has a background in architecture and joins as project manager and is responsible for looking after the management and fit-out stages of projects as well as monitoring workflow throughout the business.
Designer Rebecca Beadle brings six years' experience in office design and has an extensive knowledge of solving space issues while creating a visual impact.
Contracts manager Andy Sawyer brings over 20 years' experience as both a project and contracts manager and is responsible for the day to day running of project sites: organising contractors, ordering materials and setting-up clients' sites ready for fit out.
Hannah Floyd is the firm's new head of business development and is responsible for developing new business opportunities and building client relationships.
Marketing manager Piotr Motyka runs the firm's promotional campaigns and is responsible for developing its website and digital content, delivering its marketing strategy and strengthening the Blueprint Interiors brand.
Projects administrator Gemma Ryder puts her sharp organisational skills to work to help make sure that the right people and equipment are in the right place at the right time.
And Hannah Day joins the project support team to lend admin support across the business, helping the contracts team organise the set-up of client sites and pull together key documents such as operations and maintenance manuals.
Our appointments were supported by a grant from the Derby Enterprise Growth Fund to aid growth and job creation here at Blueprint.
DEGF is a £20m pot of funding achieved through a successful bid to the Government's Regional Growth Fund. The fund is managed by Derby City Council's economic regeneration team and is distributed in the form of grants and loans to businesses with plans for growth and job creation in Derby and its travel to work area.
Rob Day, our managing director, said:
"By bringing our new 'magnificent seven' on board, we have created the increased capacity and capability we need to meet the demands of businesses across the Midlands and beyond.
"Building on our sustained profitable growth and success from the turn of the recession has enabled additional self-funded investment in the recruitment and training of new staff, combined with the DEGF grant to guarantee a thriving long-term resource.
"This investment has accelerated the clarity and maturity of our engagement and delivery with new and existing clients. By working with DEGF, we feel we have a greater sense of involvement and partnership in Derby and the wider business community.
"The key benefits of harnessing external support and funding from the DEGF complement our inherent determination and passion to build Blueprint into the leading design and project management consultant in Midlands office fit out."