12th Jan 2020
Blueprint Interiors Shortlisted for East Midlands Business Masters Award
We're hugely excited to announce that we've been shortlisted as finalists for the Property Company award at the East Midlands Business Masters 2020.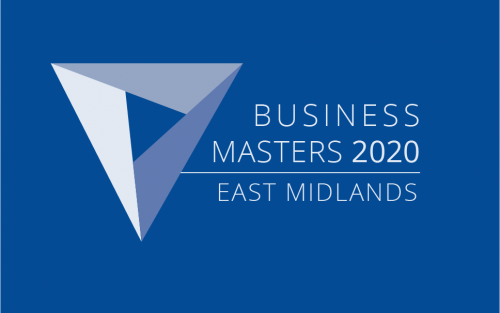 In our entry we talked about what we've created with our business home, WorkLife Central, serving as a prime example of the type of innovative office design projects we regularly work with clients to complete. We also focused on what we've achieved since Blueprint Interiors was founded by Rob just over 18 years ago, going from a 2-person to 16-person team.
The entry also touched on the fantastic, loyal, client-base we've built over the years, our marketing successes, creative process, strategic partnerships and the several community initiatives that our team are a part of.
Most exciting of all is our list of future objectives as we look to continue developing our reputation as workplace consultants, renowned for delivering outstanding office fit out and refurbishment projects across the Midlands.
Our Chairman and Founder, Rob, said:
"Blueprint Interiors exists to help our clients transform their businesses and the wellbeing of employees and in doing so we not only help the client achieve their business objectives we are also achieving our own. Our team is, therefore, helping our clients to work better as a team. This ethos has enabled us to build our small team to have a cohesiveness and togetherness that can only be achieved by a shared belief in what we are doing, our values and a commitment to quality."
Having been shortlisted alongside some other amazing East Midlands businesses, we're now looking forward to the winners being announced at the black-tie awards dinner on Thursday 12 March at the Crowne Plaza Hotel in Nottingham.