29th Nov 2019
Behind the Scenes: November at Blueprint Interiors
It's been another action-packed month for us here at Blueprint Interiors, so here's a quick round-up of what we've been up to…
'The Zone' Opening
We have to admit, we're cheating a little bit with this one! It was actually at the end of October, but we were thrilled to be invited to the official opening of 'The Zone' – a project we completed at Futures Housing Group.
Rebecca, Gemma, Andy and Chloe worked on the project to create a trial agile working zone for all areas of the business to try out.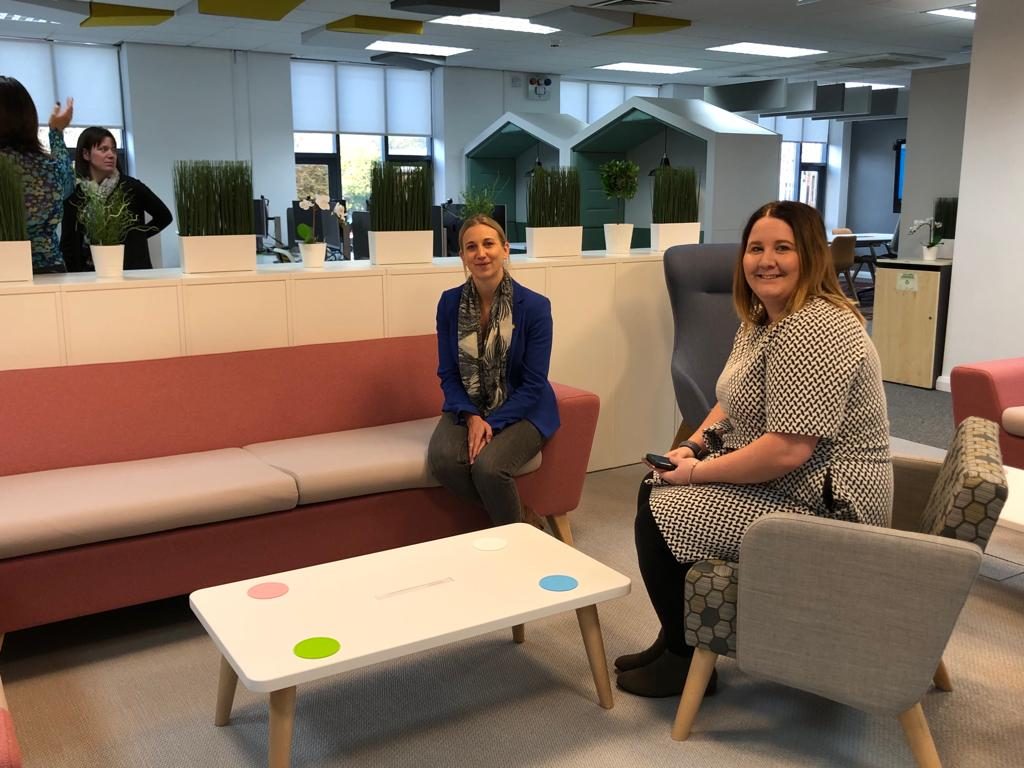 Group Chief Executive Lindsey Williams cut the ribbon, saying she'd always wanted an office 'like a ship' with lots of areas for different activities, and that's exactly what she got.
We were thrilled to see that people had 'moved in' within just 5 minutes of the ribbon being cut. A truly agile workplace!
Getting the lowdown on Steelcase
Our Business Development Managers, Mary and Charlotte, took a trip to London for a couple of days' training with Steelcase this month.
They learned all about the latest in cutting-edge workplace design and build and brought their knowledge back to WorkLife Central to share with the rest of the team. Brilliant stuff!
Visiting Ibstock Brick London office
Whilst they were down in London, Mary and Charlotte popped in to see our friends at Ibstock Brick at their new London offices. We couldn't help but share a picture of their new space.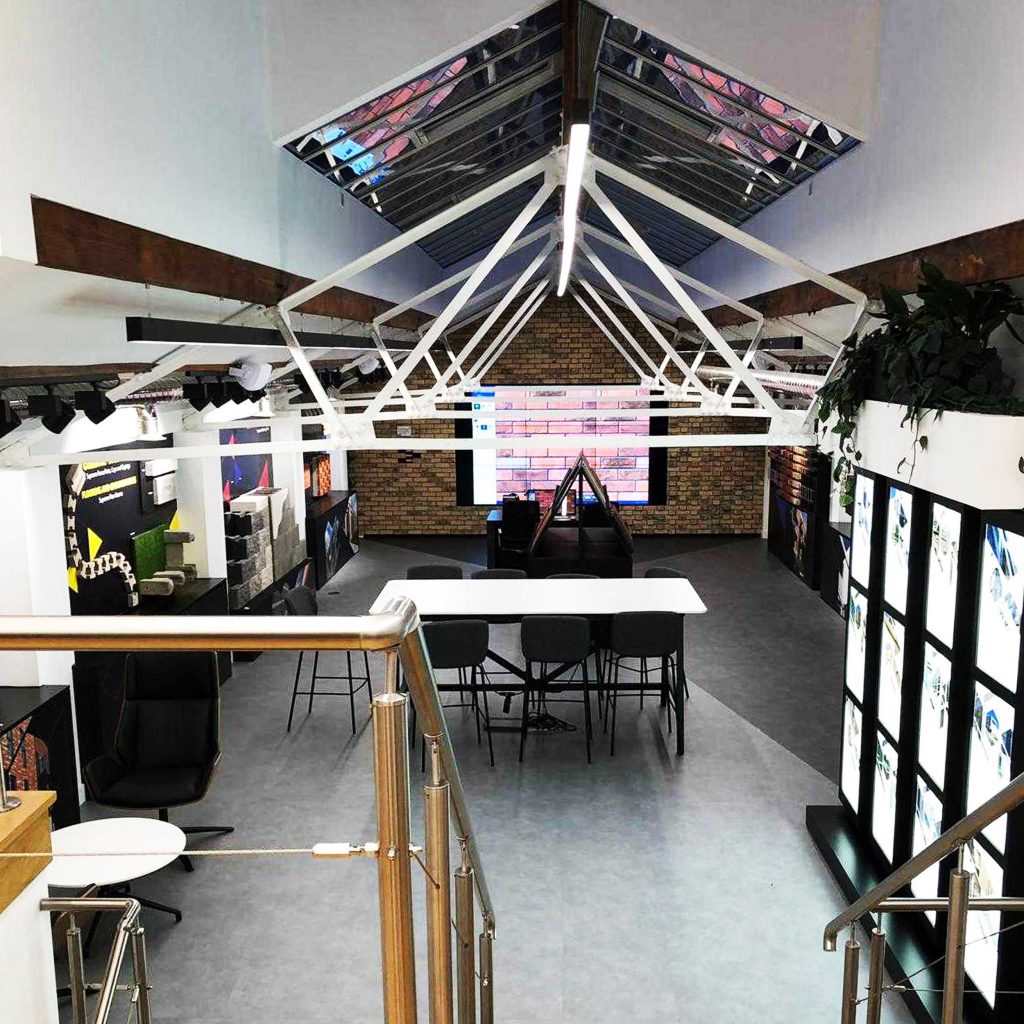 We're raising money to build a school
We're currently helping to raise £29,000 alongside three other Leicestershire-based businesses and a primary school to help build a school in a country less fortunate than ours.
If you're interested in getting involved in our fundraising efforts, you can find out more here.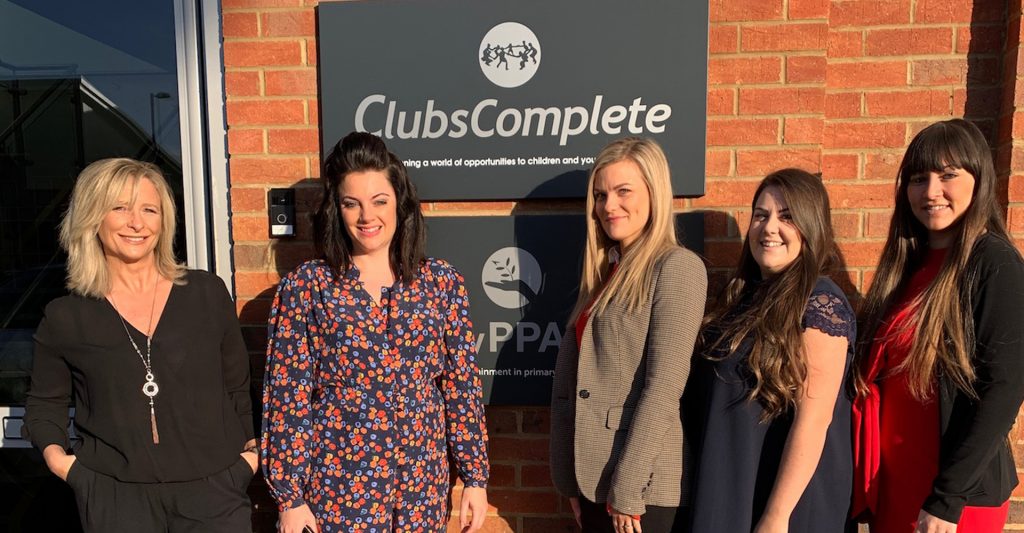 Finch Nest official opening
Finch Consulting's revamped collaborative workspace was officially opened this month and we had the pleasure of attending the event. We completed the design and fit-out of their agile workspace earlier in the year and it was fantastic to see how the team have settled in.
We hope the Finch team are enjoying using their new space as much as we enjoyed creating it.
Celebrating business in Leicester
Charlotte attended the fantastic Network LE Annual Dinner at the King Power Stadium. Our thanks go to the team at Mattioli Woods for hosting Charlotte, who went along in the place of our Non-Exec Director Ian Guyler.
The night was an opportunity to celebrate business in Leicester and the perfect chance to catch up with the wonderful business community that we're very lucky to be a part of.
Raising money for Switch the Play
Rob and Mary went along to Switch the Play's Celebrating Women in Sport dinner hosted by CEO of London Sporting Club Ian Stafford alongside Lincoln's Pygott & Crone Estate Agents.
Switch the Play is a wonderful charity helping athletes with rejection and life outside of sport, and athletes Tamara Taylor, Emma Wiggs MBE and Vicky Macqueen all attended.
Thanks to Gleeds Business Development Director, David Ford, for inviting us, and Nicki Robson from Breedon Consulting and Steve Borrman from Anthony James Insurance who came along as our guests!
Steelcase Dealer Day
Steelcase hosted their annual Dealer Day, which we attended as one of their official dealers. It was great to hear about their new releases and think a bit more about how they could be useful in helping us to create modern, people-focused workspaces.
Downtown in Business Property Club Launch
The Downtown in Business Property Club is a collection of some of the most innovative property leaders from across Birmingham.
We were lucky enough to attend the launch – it was a great opportunity to meet with some old and new faces from across the city and listen to panel discussions about many of the developments shaping Birmingham.
And that's about it for this month! Don't forget, you can keep up to date with what the team are up to by following our social channels until we're back to round-up our December activities!