9th Jan 2023
Behind the Scenes: Melton Building Society's Office Refurbishment
We've been very busy since it was announced that we are carrying out the refurbishment of the Melton Building Society's Mutual House offices back in September.
Since then, we've wasted no time getting started on the landmark project, which includes over 20,000 sq ft of office space.
The site is well established, the strip out of the old office space has been completed and all walls, ceilings, and mechanical and electrical systems have been stripped back to the shell of the building. Now that is mostly cleared, we can see the new space taking shape!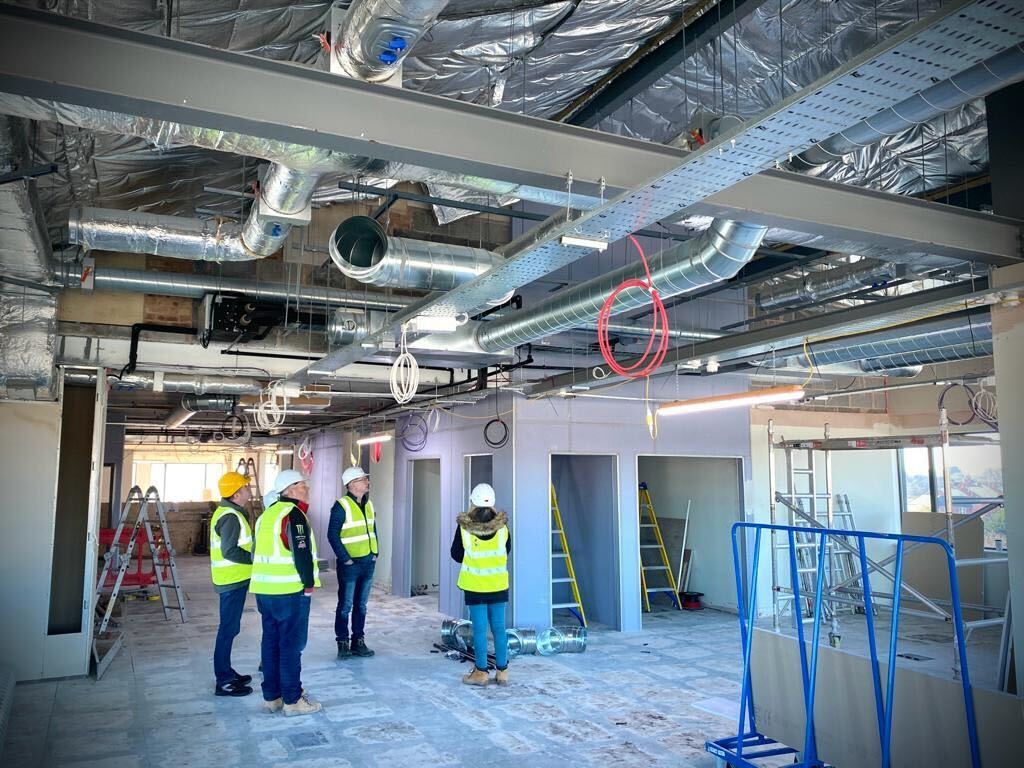 We have made a large space between two building levels, ready to house a new open staircase, joining two office floors together. This will give a visual connection across the workspaces, making it feel more open and airy. Much like the feel we created at our own offices, WorkLife Central.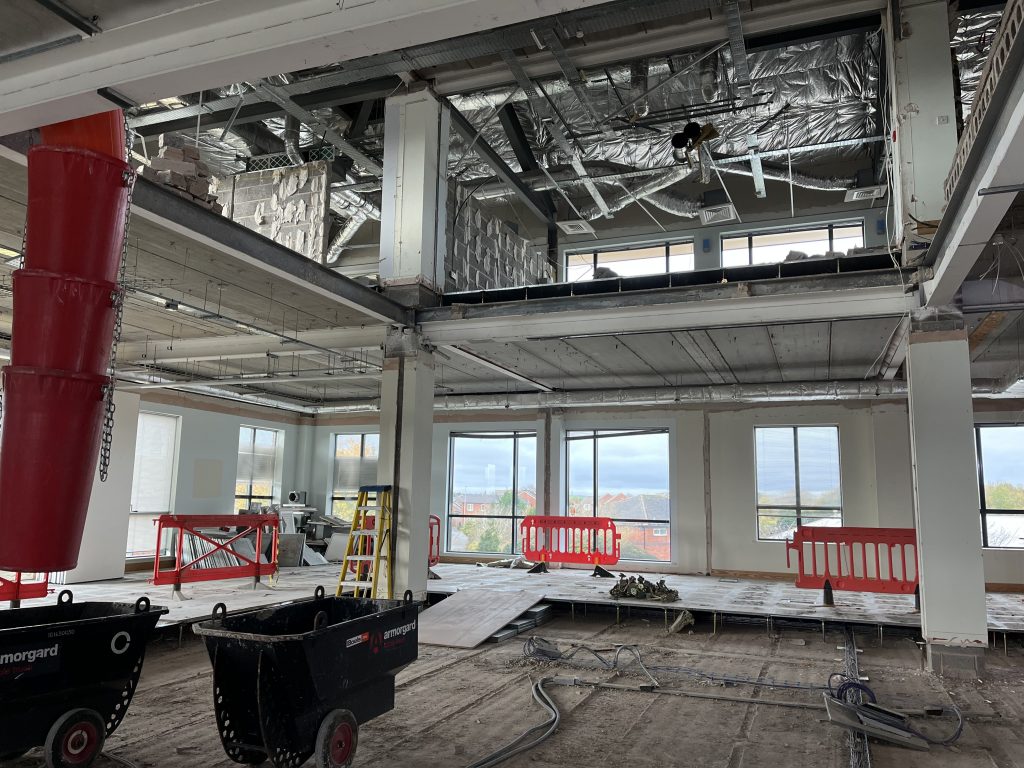 Now, the pieces of the puzzle go back together as new mechanical and electrical installs are fitted, which is then followed by the walls, ceilings, and final finishes.
We are now well on the way to creating bespoke, modern spaces for the Melton team, that when complete, will be agile, tech-driven and community-focused.
We can't wait to see this transformational space come to life later this year!