12th Jul 2019
Happy 18th Birthday to Us!
We celebrated 18 years of Blueprint Interiors yesterday at WorkLife Central, our headquarters in Ashby de la Zouch. Our offices prove to be a surprisingly good venue to throw a party, and we were honoured to be able to celebrate surrounded by our amazing clients, friends and family.
We had a full house at our afternoon BBQ, and each of our lovely guests even got a little memento to take home with them as a thank you for supporting us in reaching this milestone anniversary.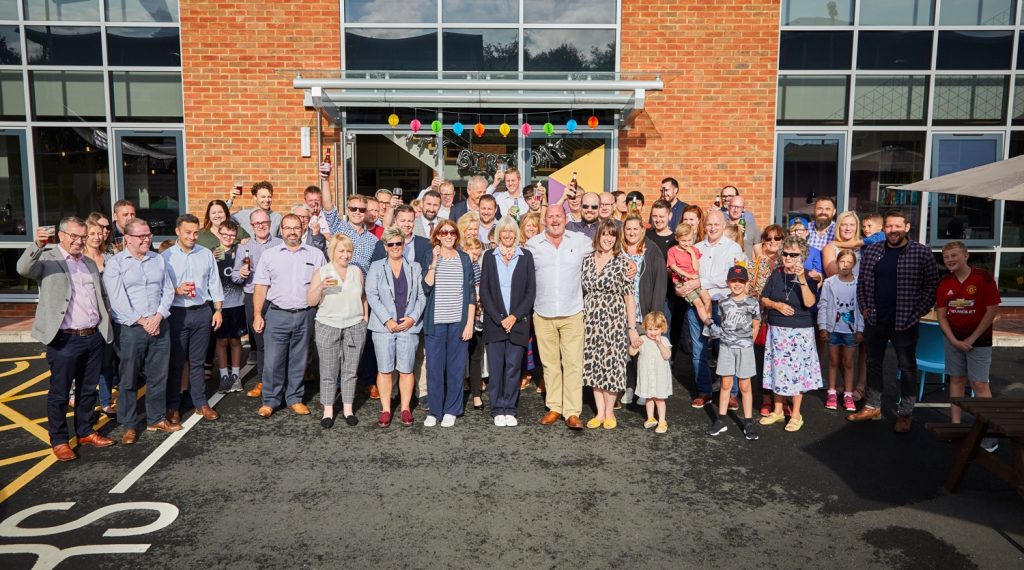 Rob, our Chairman and Founder, set up Blueprint Interiors in 2001, and we've grown into a team of 15 designers, project managers and experienced support staff. Rob's now joined in the management team by Operations Director, Rachel Biddles, Creative Director, Chloe Sproston and Head of Business Development, Andrew Hobson.
We relocated to WorkLife Central in 2017, and the million-pound investment means we can now invite customers to our offices and showroom to try out the latest cutting edge office design products and technology (and throw parties obviously!). In all seriousness though, the move has been a major catalyst of recent success and we're proud to be able to have the space as an example of how a business can create an environment which inspires and motives their workforce.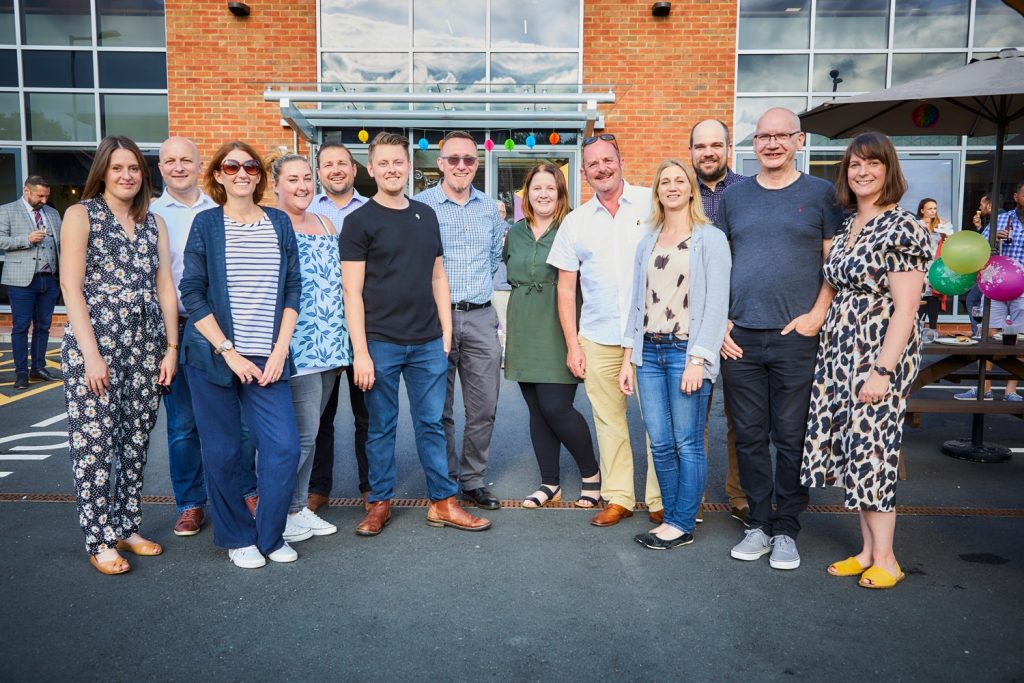 Reflecting on the day, Rob said, "2019 has been a momentous year for many reasons. Not only are we celebrating our 18th year in business, we have been shortlisted or won four business awards and have also achieved our objective of becoming renown for workplace consultancy and design across the Midlands region. I would like to thank all the clients and staff that have been with us on this journey and hope they enjoyed being part of our celebrations."
A special thanks must go out to Will from Target Studios for the wonderful photographs, not only of the party yesterday but of our completed projects. And to The Striped Pig catering for providing our guests with tasty food and friendly service!
But for now, we'd like to say one last, massive 'thank you!' to everyone who has helped and supported Blueprint Interiors on our journey so far. We couldn't have done it without you all.