6th Jan 2017
New Year, New Start
The new year is well underway and the festive break already seems a distant memory, so we thought it was a good time to reflect on some of our main achievements in 2016.
During the year, we worked on a range of fantastic projects and while we may be best known for our office refurbishments, not many people know our specialities also apply to many different types of workspace.
Here's a look at some of the standout solutions and successes we've delivered to our clients over the past 12 months:
iFly Indoor Skydiving Centre
As mentioned earlier, we don't just do offices.
This particular project, at the former Airkix indoor skydiving centre, in Milton Keynes, comprised a full refurbishment of the centre to coincide with its rebrand to iFly, which also has centres around the world, including in Australia, the US and Brazil.
We were tasked with developing a really creative solution to the challenge we were posed – to implement a full transformation of the space, while keeping the skydiving centre fully operational.
Here's how we approached the project:
Here's what the site looked like one week before the project closed:
MIRA Technology Park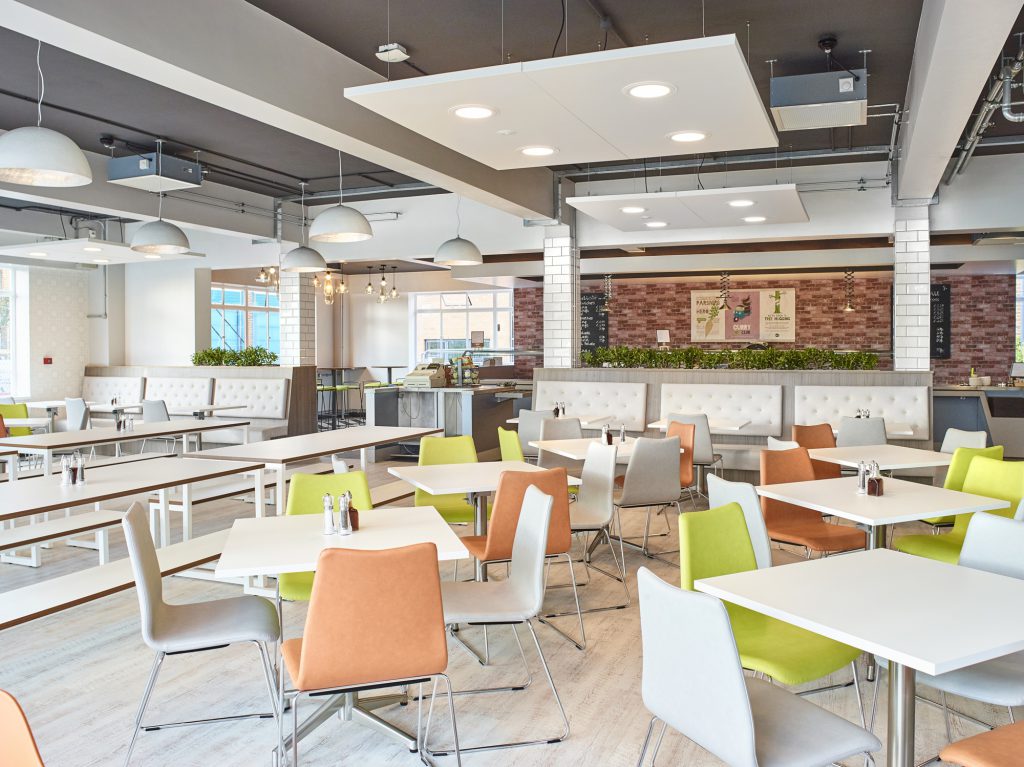 Ensuring the catering facilities at MIRA Technology Park, the UK's dedicated Enterprise Zone for the transport technology sector, remained open throughout their 12-week refurbishment was another big challenge we overcame in 2016.
We were tasked with creating a new shared food and social hub, comprising a canteen, communal space and Costa Coffee, at the 1.75 million sq ft estate for automotive research and development.
The project saw us develop the concept, design the 5,650 sq ft space, source the furniture, materials and equipment and then carry out the refurbishment and fit out.
It was done in two phases to ensure the facility, which is used by workers, remained operational throughout.
We incorporated into the design several heritage photographs of the site, which has been in use as an industrial park since the early 1940s.
Dave Hockton, MIRA Technology Park's senior operations manager, was delighted with the results.
He said: "We've seen a lot of change here at MIRA Technology Park over the past few years and months and it was great to see a company like Blueprint coming in, understanding our brand and our objectives for this project and helping us to bring them to life in our new food and social hub.
"This was a fairly complex project, with Blueprint managing it and some of the on-site maintenance team doing certain aspects, along with the need to keep our existing facility operational, so it was great to see everyone working together to make the project a success."
Derby QUAD
The QUAD entertainment and media hub, in Derby, provides facilities and services that connect people and businesses to art and film, creating opportunities for entertainment, education, and participation.
We were tasked with creating a bespoke teaching space in which to deliver creative courses to adults and children.
The challenge was the very small space we had to work with, so the solution we developed, which comprised the use of Kite tables by one of our key suppliers, Ocee, and a bespoke, multifunctional 'operable wall' from Creatif.
This video shows how we transformed the space:
Blueprint unveils Magnificent Seven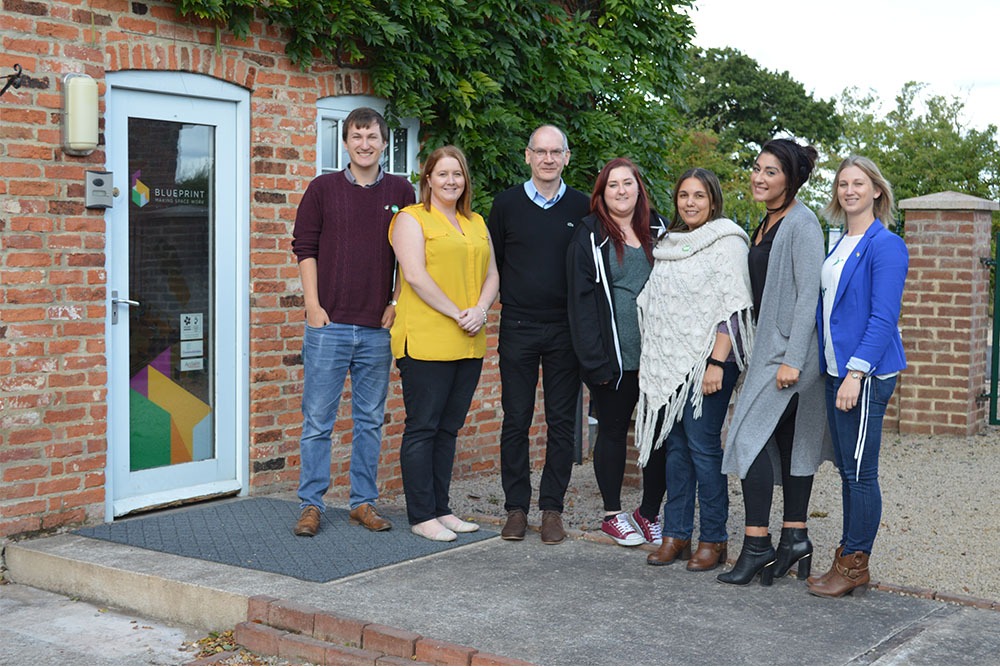 As well as successes for clients, we also made some changes internally which have meant we are better placed to adapt to the ever-changing demands of clients and also service the growth we have experienced and are forecasting.
2016 saw us welcome a 'magnificent seven' of new recruits to the team.
Ana Willemsen joined as project manager, to look after the management and fit out stages of projects.
Designer Rebecca Beadle brings six years' experience in office design and has an extensive knowledge of solving space issues while creating a visual impact.
Contracts manager Andy Sawyer brings over 20 years' experience as both a project and contracts manager and is responsible for the day to day running of project sites.
Hannah Floyd is our head of business development and is responsible for developing new business opportunities and building client relationships.
Marketing manager Piotr Motyka runs the firm's promotional campaigns and is responsible for developing its website and digital content.
Projects administrator Gemma Ryder puts her sharp organisational skills to work to help make sure that the right people and equipment are in the right place at the right time.
And Hannah Day joins the project support team to lend admin support across the business.
UNVEILED OUR NEW PROCESS
And last but by no means least, 2016 saw us define and launch our new process for taking a fit-out project from inception to completion.
The process comprises four simple steps – Define, Design, Manage and Fit-out and you can see how it works in the video below:
It's been a busy but successful 12 months for Blueprint and with some exciting clients and projects in the pipeline, 2017 is heading in the right direction.