19th Apr 2017
6 Reasons Why Your School Should Enter the EMC Business Awards
The team here at Blueprint Interiors is once again delighted to be sponsoring the East Midlands Chamber Derbyshire Business Awards 2017.
As a proud Chamber patron, we supported last year's awards by sponsoring the Skills and Employability Award. This year, we're sponsoring the same category, which has been renamed the Education and Business Partnership Award.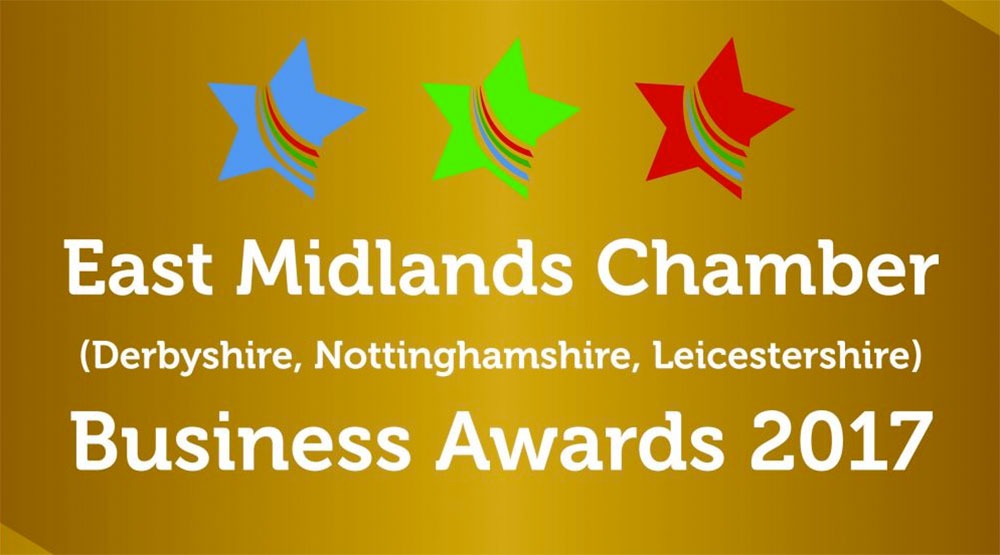 Last year, the William Allitt School, in Swadlincote, celebrated a double success on the night.  It won the award we sponsored, while its apprentice, Ben Fairbrother, also walked away with the Apprentice of the Year Award.
School head Jackie Cooper said: "It was great to win the award. Our approach to developing students' skills and employability is wide ranging, creative and highly effective – and has become so despite challenges and whilst ensuring that other priorities are not ignored. "Our belief in, and focus on, the importance of business and schools working together is a powerful driving force that has shaped curriculum and practice. Ensuring the success of our students, in all aspects of their futures, is at the heart of what we do."
No matter how big your school, you can enter.
The awards gave the William Allitt School a real boost last year, by recognising the key role it plays in working with the local business community and equipping its pupils with the skills they need for the world of work. This is just one of the reasons why your school should consider entering the awards this year. The other benefits include: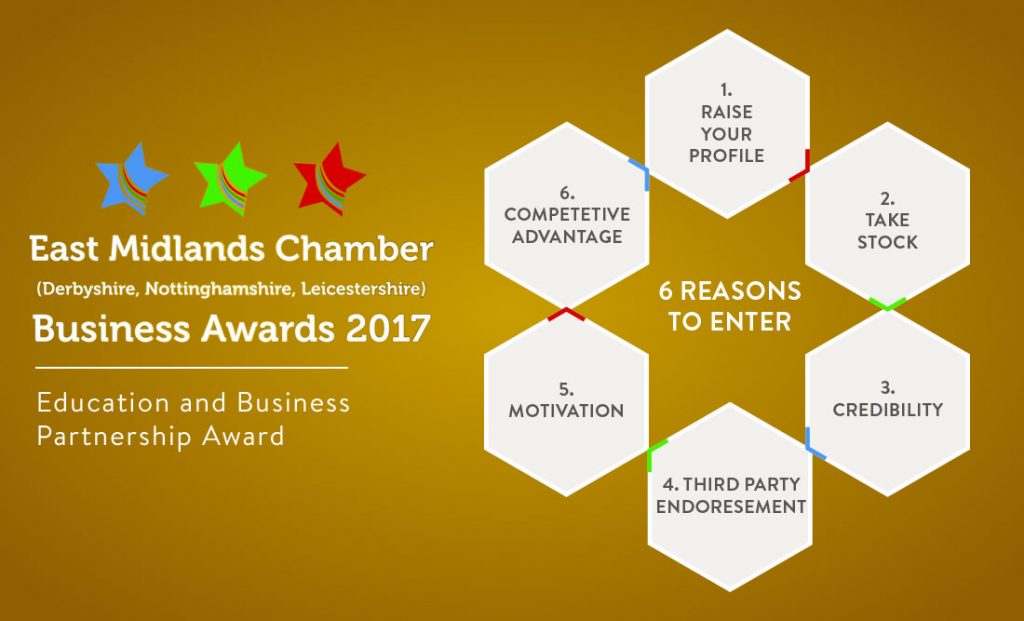 1. Raise your profile
The business awards are a great way of raising the profile of your school and getting the word out about the good work you do for your pupils and the local community.
Just being shortlisted can improve brand awareness and promote your school. And if you're lucky enough to win, it usually results in positive media coverage, along with the opportunity to advance into the regional and national business awards, and get even more publicity.
2. Take stock
The business awards application process provides a great opportunity for you to look at your school from a different perspective, take stock and compare yourself to other local schools.
This will help you think about ways you could be doing things better and identify areas for improvement and is one of the ways your school could benefit that could be more valuable than even winning.
3. Credibility
East Midlands Chamber is the largest business support organisation in the Midlands. It enjoys an excellent reputation among businesses, politicians and Government.
A win can give a seal of approval to your activities and is a hallmark of quality. It's a great way of differentiating your schools and will send out positive signals to pupils and their families.
4. Third-party endorsement
Unlike other business awards, the Chamber Awards are the only ones in the region which are delivered by business, for business.
The Chamber is the biggest business representation organisation in the Midlands and its awards are sponsored by organisations which recognise the importance of supporting the achievements of the local business community. The shortlisted finalists and winners are chosen by a panel of independent judges, made up from sponsor organisations and representatives from the local business community, so you can rest assured that getting shortlisted is an endorsement from your peers.
5. Motivation
Awards recognise the hard work and achievements of your staff and students, and winning one can help boost morale and improve motivation.
People are focused on what's great about their school and can feel proud to be a part of it.
6. Competitive Advantage
Winning an award not only provides a great sense of achievement, it also provides a competitive advantage going forward for your school.
It could even help you in terms of attracting more pupils, recruiting new talent and creating stronger links with local businesses and the community. It can provide that distinguishing factor in a crowded marketplace and best of all, entering and winning a business award is free to Chamber members.
Enter the East Midlands Chamber Awards 2017
The awards are open to schools across Derbyshire which are Chamber members and can be entered online via the following link: